It was in Vila Belmiro where
Neymar
took his first steps in professional football and achieved a level of recognition that hadn't been witnessed since the great Pele put the club on the world map some 50 years previously.
On March 7 2009 when a 17-year-old Neymar arrived from the bench, wearing the No.18 shirt, to make his professional debut.
The game ended in a goalless draw against Oeste in the Sao Paulo State Championship, but those in attendance were given a glimpse of what was to come as the skinny teenager, barely filling half of the black-and-white-striped shirt that draped from his tiny frame, skipped around his marker and bent in a wicked cross that cannoned back of the crossbar.
Neymar required just a solitary season to prove he was Brazilian football's greatest prospect since his own idol, Robinho, was tipped to go on and usurp Pele. In his first season with the club, Neymar netted 10 goals in the Brazilian Championship, but it was in 2010 that he truly found his magical feet.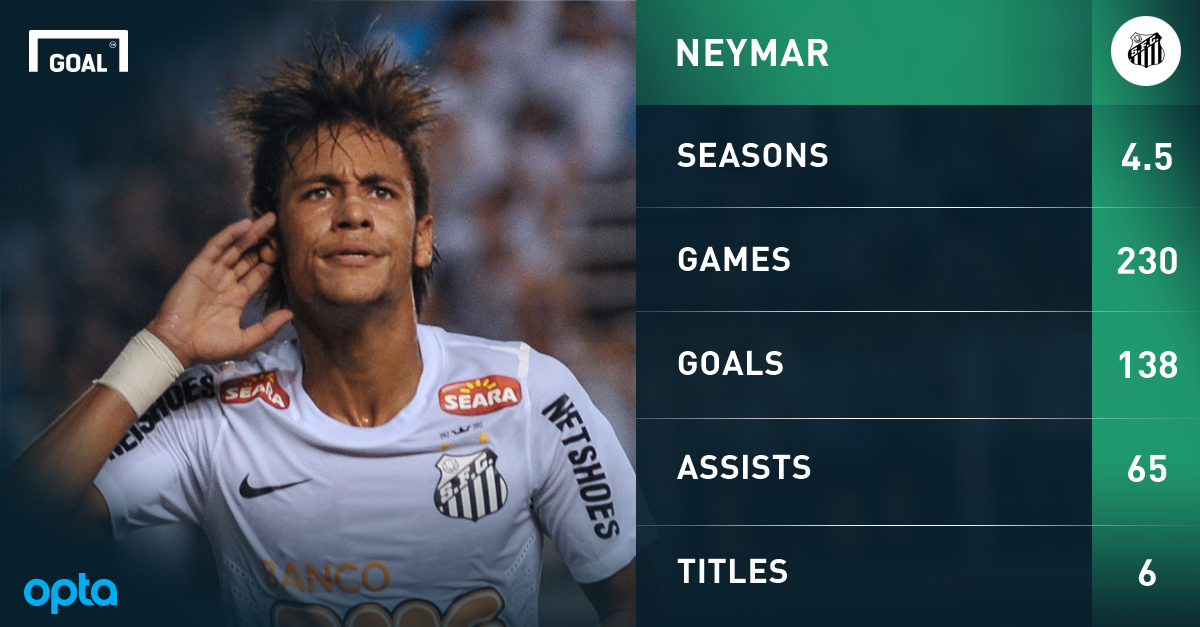 In his second year as a professional, Neymar won his first title in the form of the state championship. It also saw the blossoming of a double act that was tipped to lead the national team for the next decade, with Neymar and his best friend, playmaker Paulo Henrique Ganso, inspiring Santos to the Brazilian Cup.

Neymar hit 11 goals to become the tournament's top scorer, upstaging Robinho, who had returned to the club on loan following a disappointing transfer from Real Madrid to Manchester City, in the process.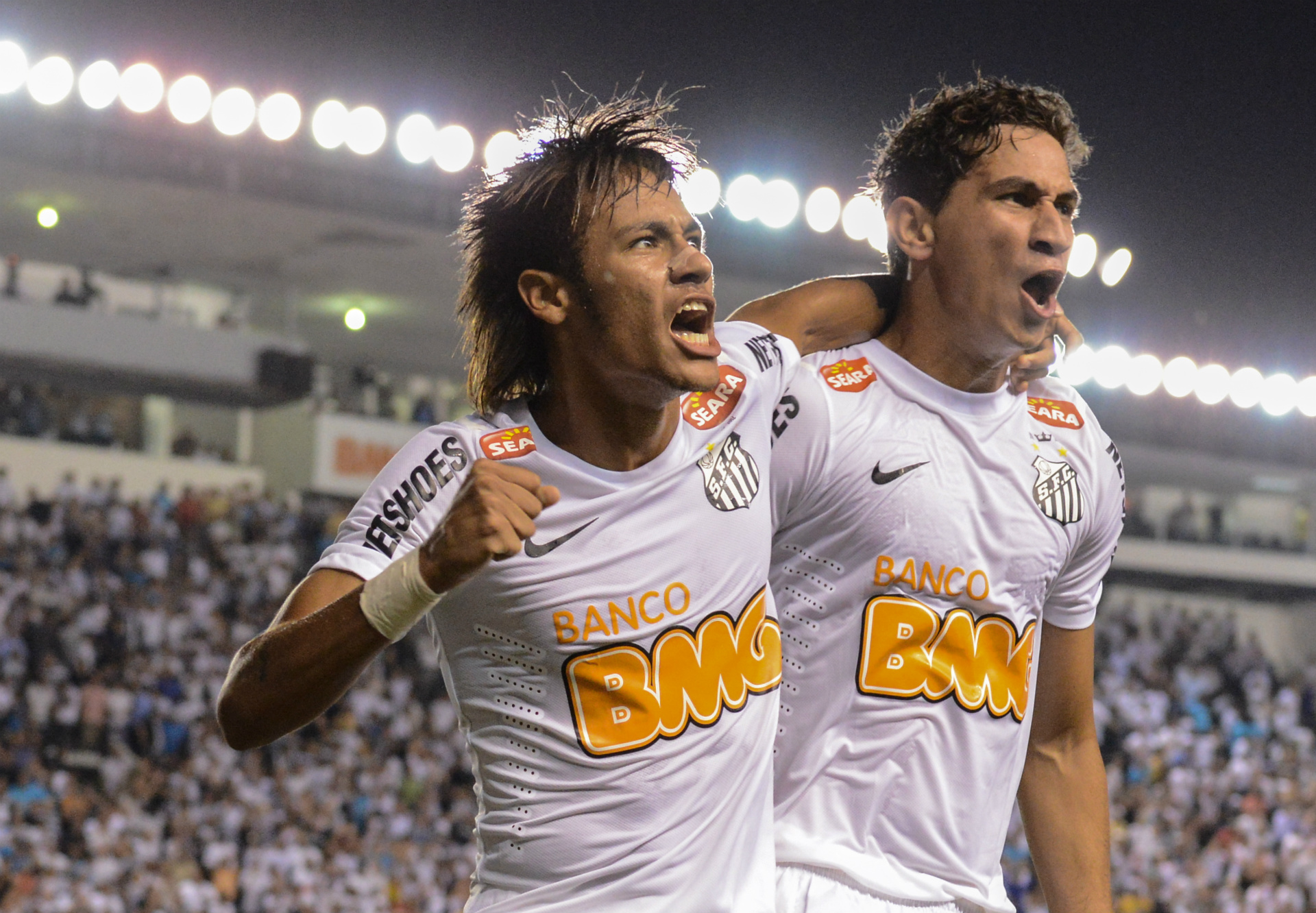 That title booked Santos' place in the Copa Libertadores, but it was also a period that saw the first signs of a youngster beginning to believe his own hype. In September, during a clash with Atletico-GO, coach Dorival Junior refused to allow Neymar to take a penalty.
Brazil's new poster boy was furious, and clashed with his coach on the sidelines as the game went on. "I've been in football all my life and never have I seen anyone so rude as this boy, Neymar. We are creating a monster," warned the veteran manager.

Creating a monster: Neymar clashed with coach Dorival Junior (Photo: Ricardo Saibun/Santos FC)
But Neymar has always shown a tendency to learn from his mistakes and, thankfully for Brazilian football, that monster was soon tamed. Despite intense calls for Dunga to hand him his international debut, the Brazil coach elected not to take him to the World Cup in South Africa.

Neymar wouldn't have to wait long for his call-up, though, with Dunga's successor, Mano Menezes, building the national team around him later that year.
With Muricy Ramalho now in charge, Santos and Neymar would go on to see off Penarol to win their first Copa Libertadores since Pele had taken led the club to back-to-back crowns in in 1962 and 1963. Neymar scored in the final and finished as the competition's second top scorer with six.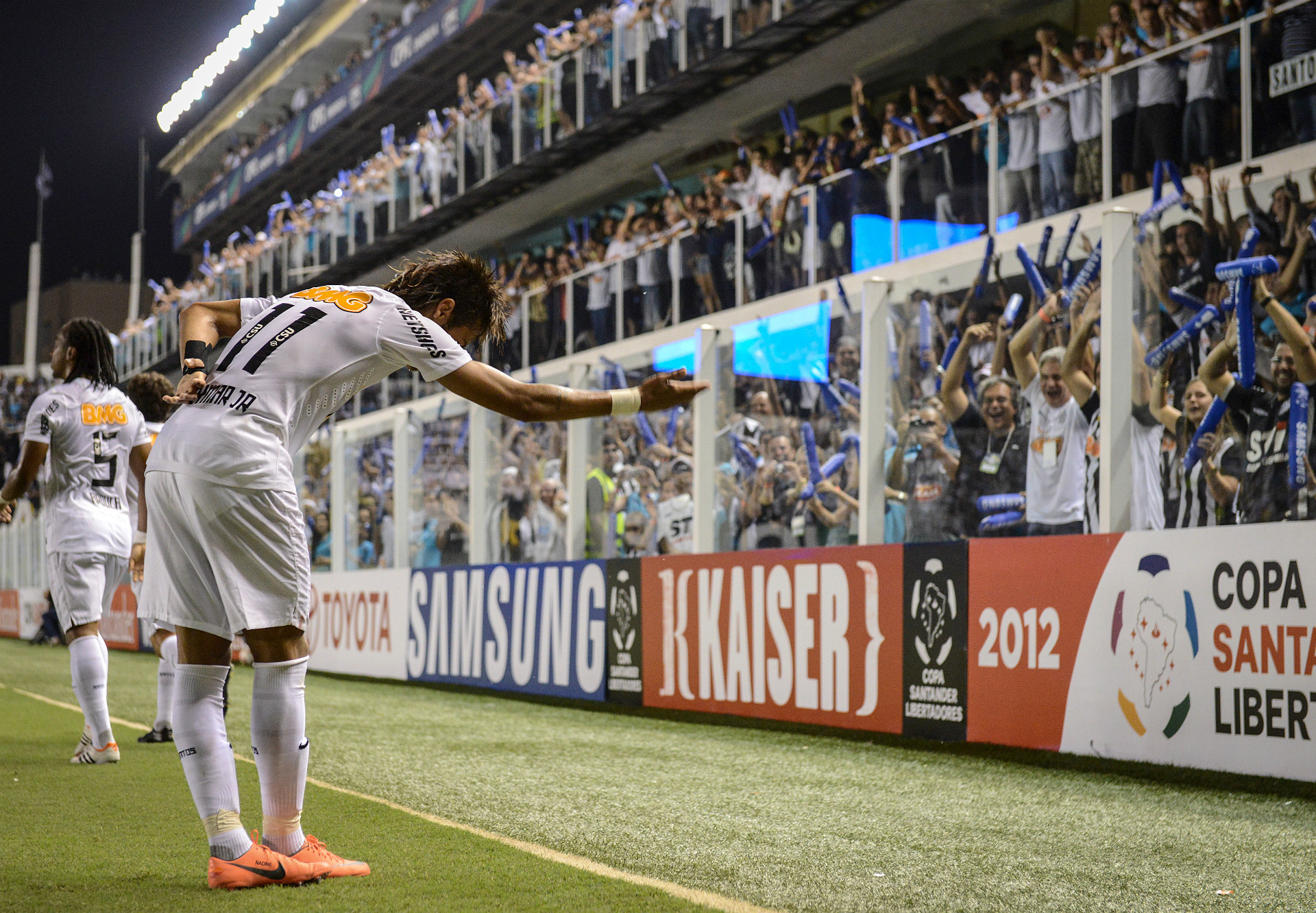 (Foto: Divulgação/Santos F.C.)
He then went on to win the Puskas award for a stunning strike against Flamengo, was named South American Player for the Year two years running and even made the final 23 of the Fifa Ballon d'Or.

Heavy investment from sponsors ensured he stayed in Brazil longer than most, but that merely delayed the inevitable. Neymar had simply outgrown the game in his homeland – his performances were so impressive that he became the first player since Pele to be declared hors concours by Brazilian football.
In 2013 he finally headed for Europe, electing to join Lionel Messi at Barcelona. After being enjoyed exclusively at home for so long, Neymar Jr. became Brazil's gift to the world.