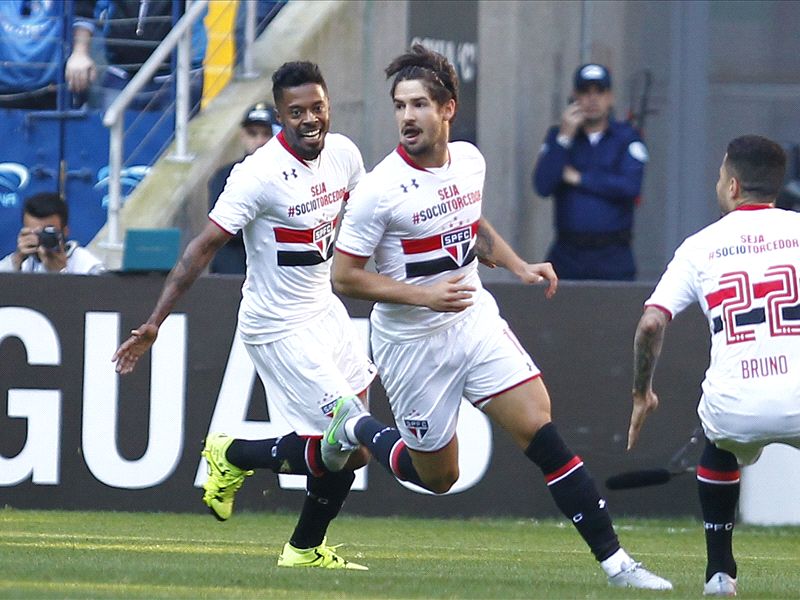 ---

COMMENT
By Simone Gambino

---
With 26 goals in 58 games his name has started to sound in some of Europe's biggest clubs, from Liverpool to Barcelona. For Alexandre Pato 2015 was a year of redemption, a rebirth, a return to his best form.
It was a new start in the career of the former wonderkid tipped to reach the heights of world football. Carlo Ancelotti, his great mentor at Milan, saw him as a potential Ballon d'Or winner while Thiago Silva had gone as far as to compare him with Ronaldo - the original Ronaldo: "I call him
Fenomeno
, he could be like Ronnie".
But things did not go exactly to plan, for various reasons: his physical state, character and feelings.
Once his adventure in Milan had come to an end Pato chose Brazil to regroup. It was a long and treacherous road back, which started in January 2013 with Corinthians but only put him on the right track the following year when he crossed over the city to Sao Paulo, with many believing he was finished.
A year of ups and down ended with him returning to the brilliance he had shown in the past, in what is statistically one of the best seasons in his career. It is a rebirth which has passed almost without being noticed on the other side of the Atlantic Ocean.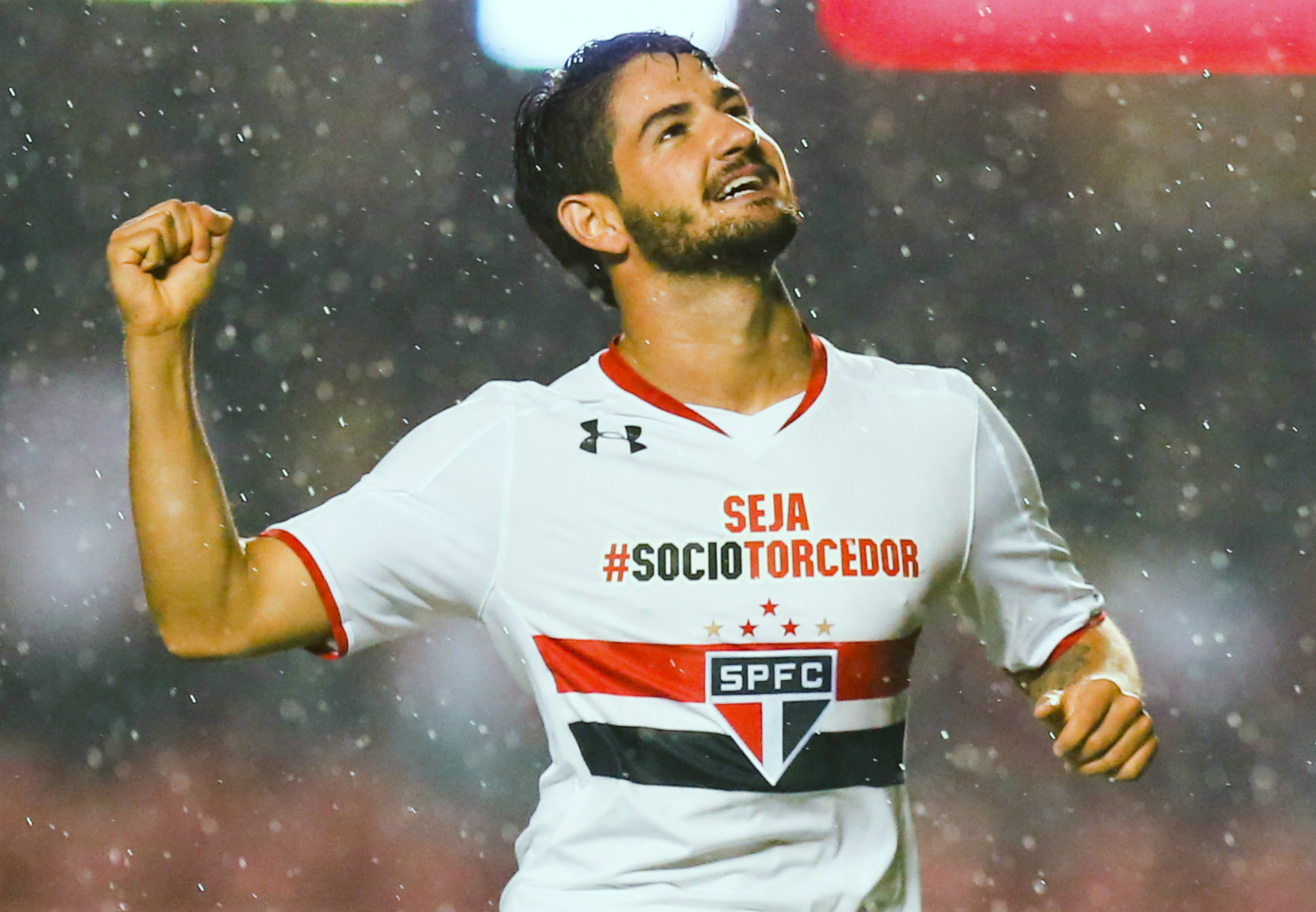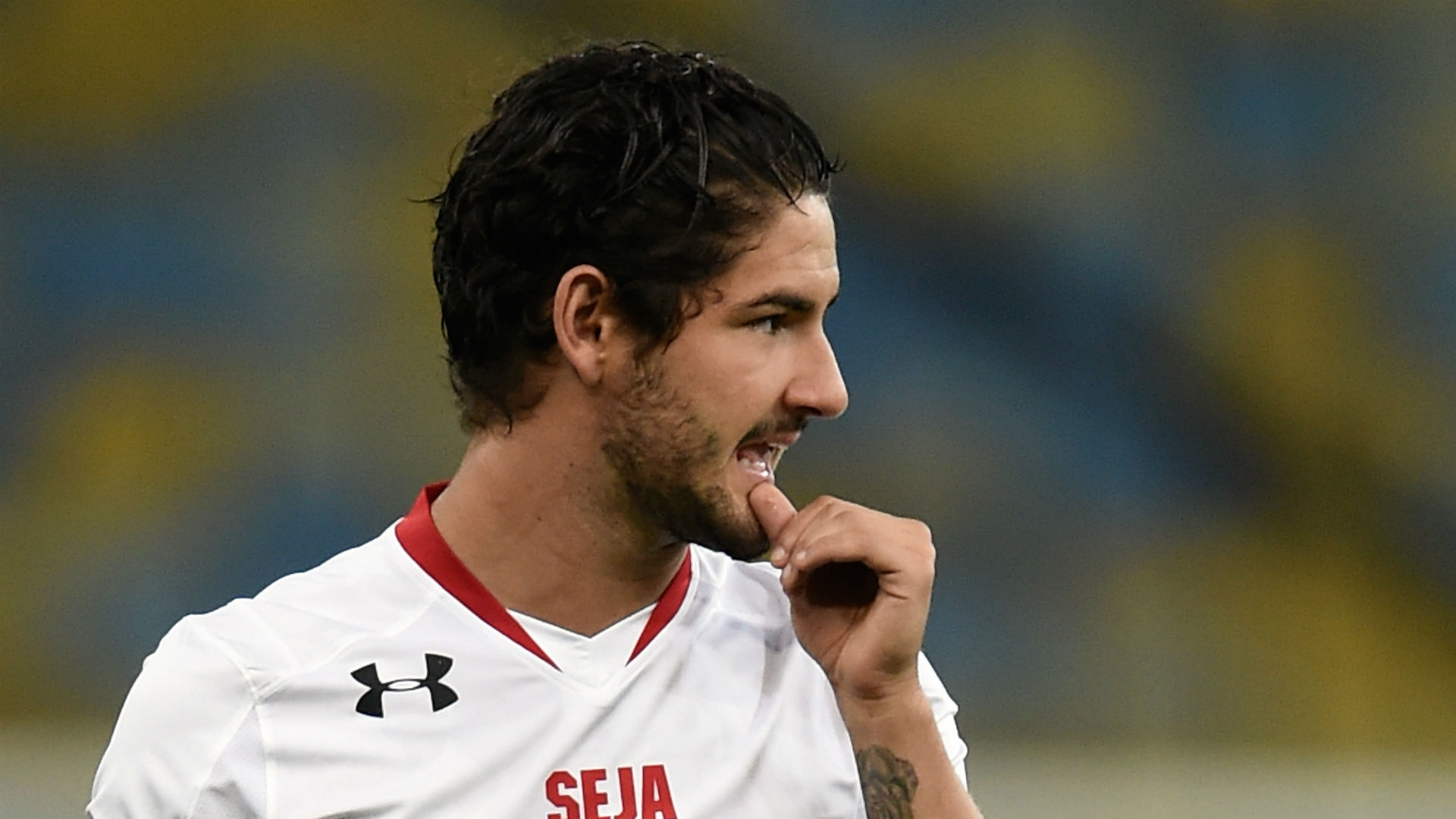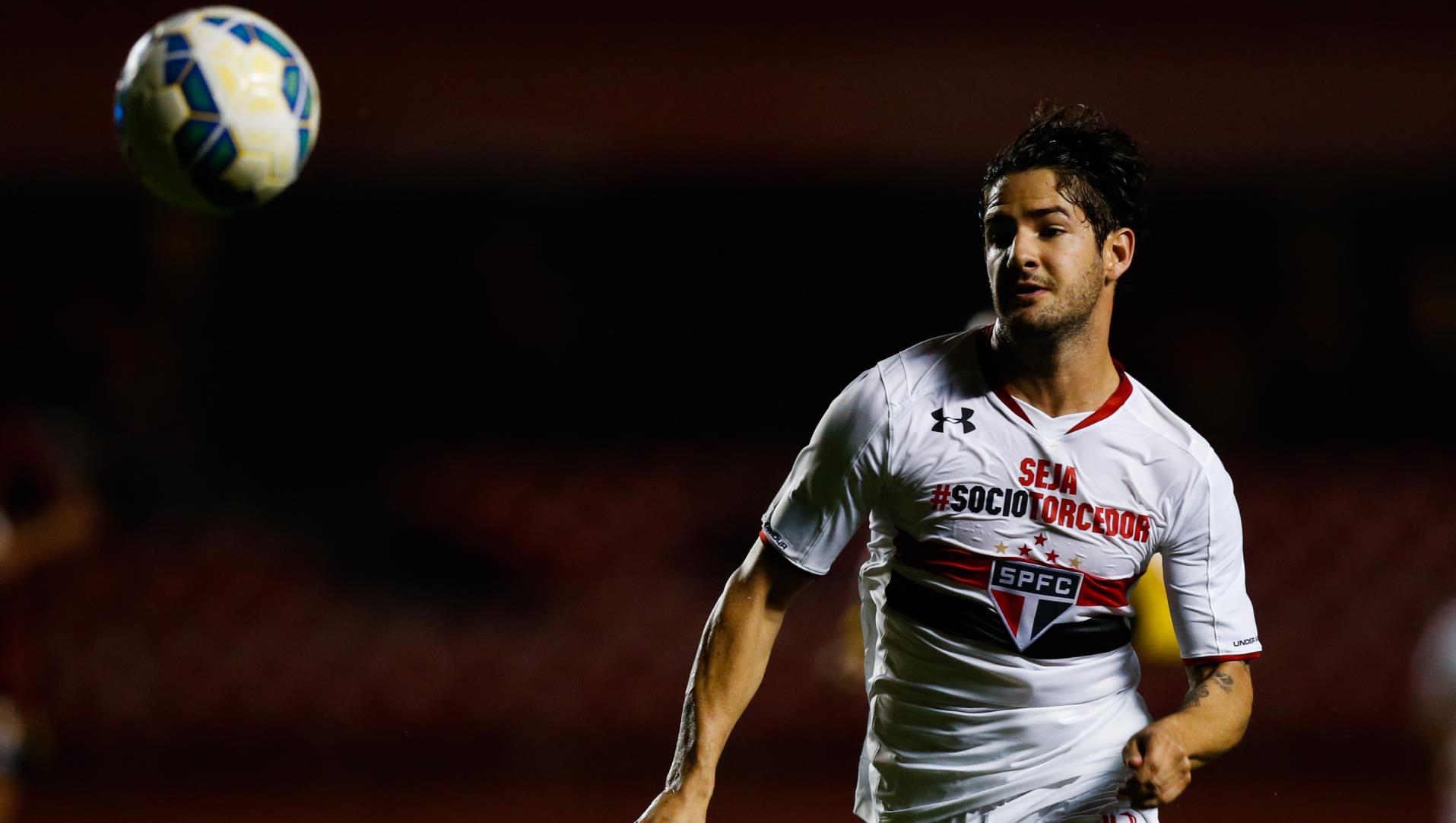 He has racked up 10 goals in the Brasileirao, another eight in the Sao Paulo state championship, five in the Copa do Brasil and another three on Libertadores duty to break double figures for the first time since 2010-11. After four years of doubts, criticisms and angst, why are we once more able to catch a glimpse of that phenomental player who had earned the adoration of the Rossoneri and Ancelotti?
The first key to Pato's success has been his newly-discovered physical strength. He has appeared in 32 of the Brasileirao's 34 rounds thus far, without the familiar muscular problems seizing his legs, previously sadly prone to repetitive injuries during his sojourn in Italy.
From the weather to the workload, the doctors' preventative work or pure luck, it is difficult to pin down exactly what has allowed the forward to leave behind the fear which haunted almost all of his shots. And with the physical side taken care of Pato has gone to work on his head, seeking serenity and balance thanks to his relationship with actress Fiorella Mattheis.
Another figure also deserves credit for Pato's rebirth, however. Colombian coach Juan Carlos Osorio took the ex-Milan man under his wing until October, when he left Sao Paulo for Mexico. In just a few short, but intensive and decisive, months, the 'Professor' transformed the forward's role to that of a left winger in a 4-2-3-1 system.
The difference on the field was obvious. The numbers show that his average shots on target (1.31 to 0.66 through the middle) and dribbles attempted and completed (5/1.87 compared to 3.8/1.6 as a forward) have improved substantially.
"In this position, playing on the left as a right-footer, Pato matches the level of Neymar, Hazard and Ribery as one of the best five, six or seven in that role," said Osorio.
Starting in a more isolated position further from the opposition area Pato can make the most of his speed and break free of his markers. It is no coincidence that it was Alexandre himself, never afraid to let his opinions be known, who first voiced his approval of the changes, a kind of return to his roots, since at Internacional and in his formative years at Milan he acted as a second striker rather than centre-forward.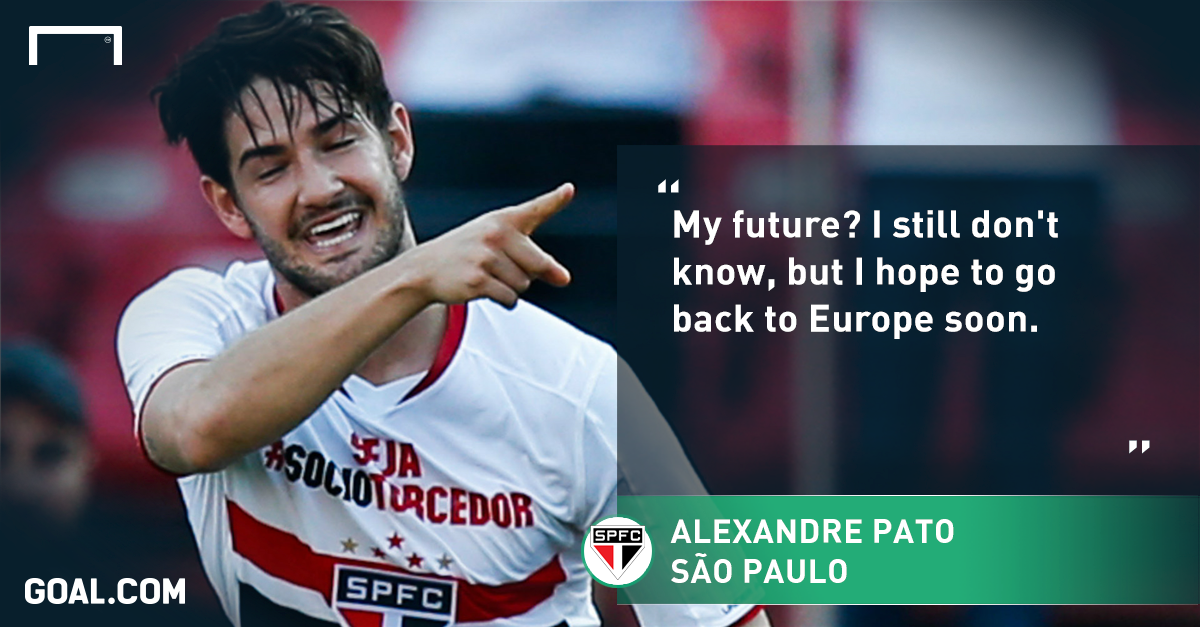 Playing further wide has complicated Pato's chances of a national team return. Dunga pointed out that the ex-Milan prospect operates now in a position in which he has not just Neymar but also Douglas Costa in front of him, stalling his efforts to re-establish himself after last featuring in 2013. But despite those doubts the coach could not help but notice Pato's improvement. "He deserves the national team, right now he is the best striker in Brazil," he said. Those words have had a boomerang effect.
As well as a national team recall Pato is pushing for another opportunity in Europe. His loan at Sao Paulo finished at the end of December and Corinthians have already declared they are ready to sell their player for the right fee, around €20 million. It is a big pricetag for a player about to enter the last year of his contract with the Timao, which is up on December 31, 2016.
The rumour mill has thus gone into overdrive in the past few weeks. Barcelona are one giant mentioned, but West Ham have also been linked and the most insistent speculation has placed him in Liverpool, although the Anfield club have for now halted any talk of Pato going to work with Jurgen Klopp.
"My future? I still don't know," the player himself admitted. "But I hope to go back to Europe soon."
We will most likely see him back in the Old Continent, but it is hard to imagine him returning to Italy in the near-future. The summer brought rumours of Inter's interest, but other leagues have more relaxed rules on registering non-EU players. Lazio, meanwhile, seem to have few plans to invest in the winter transfer window. With Juventus, Milan and Roma seeing all their spots filled the only big clubs who could gamble on Pato in January are Napoli and Fiorentina, although the Brazilian's style does not seem to fit with Paulo Sousa's tactics.
Whatever his next destination is, Pato is ready to make his reappearance in Europe at the highest level, as a mature player and a man. He is a 'born-again' player, admittedly not the same kid who could take the Camp Nou by storm on one of the most outstanding nights of his career, but far more efficient and competitive.
He will not win the Ballon d'Or nor succeed Ronaldo, but anyone who wrote him off should think again.