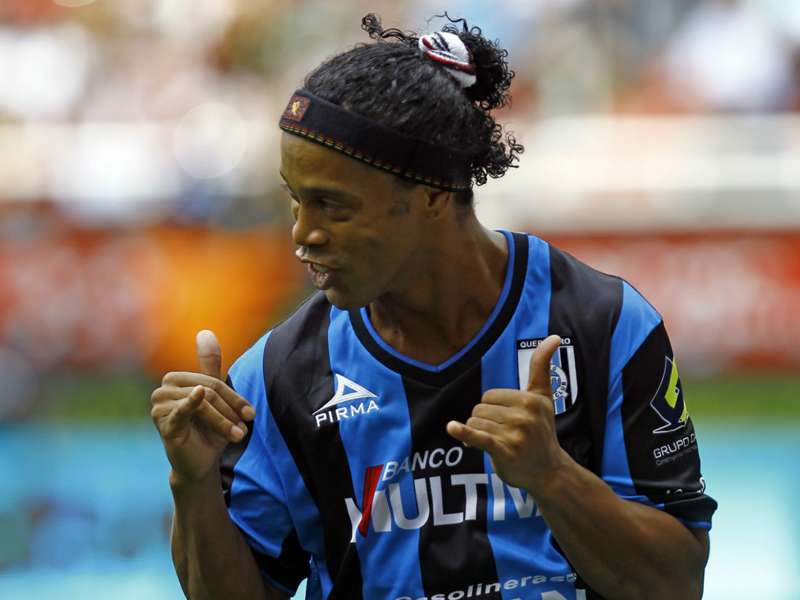 Former Barcelona and Brazil star Ronaldinho has dismissed rumours that he is to retire from the game.
The World Cup winner signed a two-year deal with Queretaro in September but he has since generated more headlines for his behaviour off the field than on it.
Ronaldinho turned up late for the start of his club's Clausura pre-season campaign on December 26 before returning to Brazil citing "personal problems" only to then post a photo of himself on social media on New Year's Day surrounded by women.
Queretaro's fitness trainer also publicly revealed the attacker's aversion to "physical exercise" at the tail end of January and reports surfaced in recent days that Ronaldinho had decided to call time on his illustrious career.
However, the 35-year-old called a press conference on Friday to reaffirm his commitment to both Queretaro and the game.
"First of all, I had to tell you that the rumour about my retirement is not true," he said.
"I'm so happy at the moment and the idea of quitting is not in my thoughts.
"I don't know if I'll stay on for five or six years, but while things are still going well, there's no reason for leaving.
"I'm happy and in my best moment since I arrived in Mexico, so I'm going to continue doing what I know how to do best.
"I'll keep working on being the player providing the most assists until the end of the season. I need to score more goals, but I'm still helping the team."
Ronaldinho, who played his part in Brazil's 2002 World Cup triumph, established himself as the finest player on the planet during his time at Barcelona, winning the Ballon d'Or in 2005.