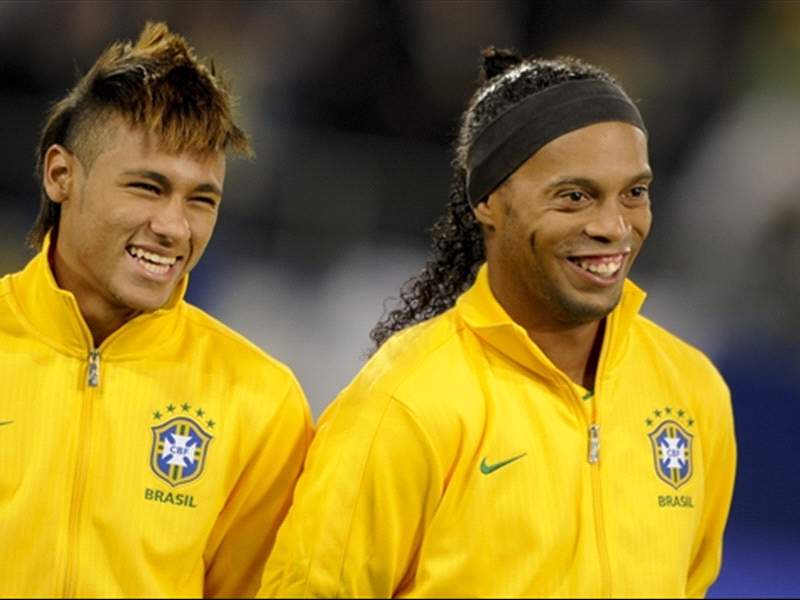 Brazil
legend
Ronaldinho
has tipped
Neymar
to surpass
Lionel Messi
as the world's best player in the coming years.
The Santos striker is understood to be the most sought-after talent in world football and Ronaldinho has backed the starlet to emulate Messi in the near future.
Speaking to
The Daily Mail
ahead of Brazil's friendly with England, he said: "Messi for the last three or four years has been the best player in the world - he has been at a level of consistency I don't think the world has seen before.
"Neymar is young though, and I can't explain how special he will become. In the next two or three seasons he will become the best player."
The 32-year-old also denied that he regrets not choosing to play in England, but expressed sorrow having not played with former Barca team-mate Messi for longer.
He added: "Do I regret not playing in England? No, because I have played for some of the biggest teams in the world and won everything.
"The only regret is not playing more seasons with Lionel Messi. He is my good friend.
"I could see even at a young age he was going to be the best. It was exciting to see this kid who could do things most players can only dream of."