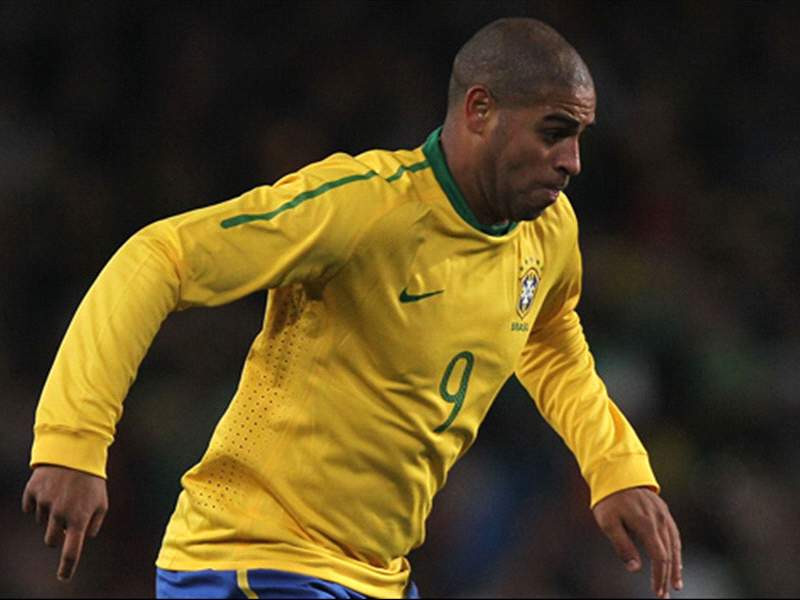 Palmeiras directors stated that there was no possibility of a bid for former Roma player Adriano being tabled, pointing out the striker's high salary demands and less than impeccable recent history as reasons behind the decision.

After rescinding his contract in Italy Adriano has revealed his desire to return to Brazilian football, with the Verdao one of the first teams to be linked with the 29-year-old. Club vice-president Roberto Frizzo however categorically denied an approach would be made.

"There is zero chance of it happening, the situation is all wrong," the director stated in a press conference held at the Sao Paulo club on Tuesday.

The career of the Brazilian international has recently been dogged by rumours that partying had distracted him from performing on the pitch, and recent pictures show an Adriano well overweight and out of shape.

Frizzo confirmed that, aside from economic concerns, they did not want to recruit someone who could prove a liability in the squad.

"We don't want confusion in the team, so we will not bring in a problem. We all know what a great player he is, but unfortunately he does not fit into what we are working towards. We want peace," the vice-president confirmed.

Adriano's future still looks likely to lie in Brazil, with several Serie A clubs reported to be considering him. England's Newcastle United is a name that has also been released as they look to replace Andy Carroll.