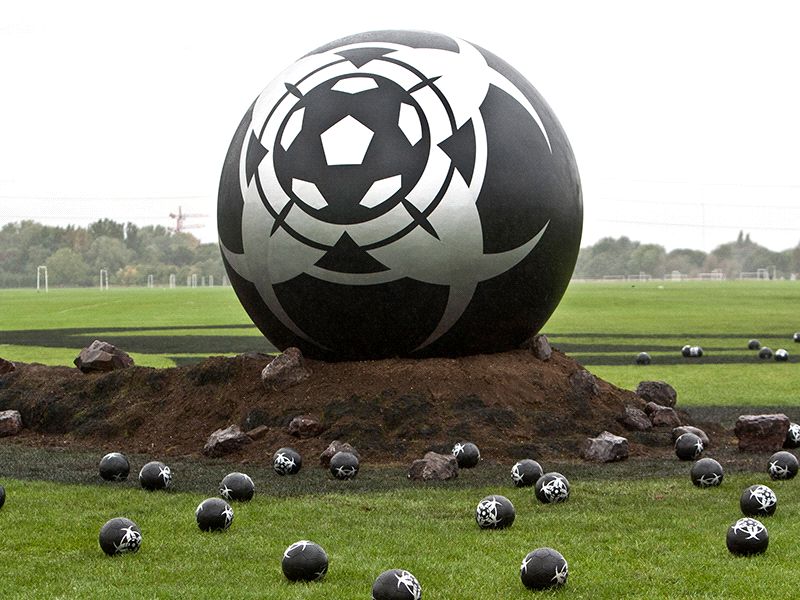 EXTRA TIME
Hackney Marshes became the latest venue to be struck by mysterious signs and symbols on Monday when a three-metre football gouged one of the 82 pitches at the London-based grassland.
Witnesses at London's amateur league football hub reported seeing a giant circle formation featuring a ball in the centre of the design – the same emblem that was seen as a hologram on Rio de Janeiro's Sugarloaf mountain on Sunday.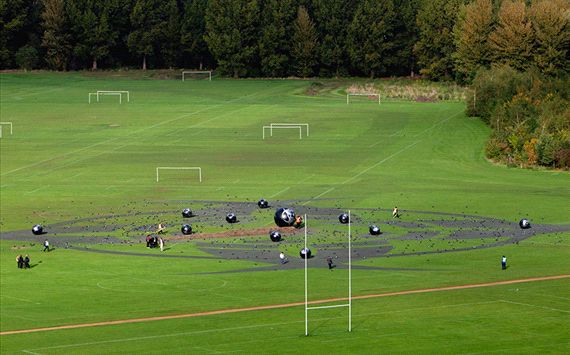 Mystery | Football fans can not only visit the formation but can find thousands of balls there
Even more curiously, the mysterious circle was broken by the 3m football-like object that left a gaping hole in the ground – resembling the effect of an aerial crash landing.
Dog walkers also reported smoke emanating from the sight for hours on Monday morning before the area was later cordoned off.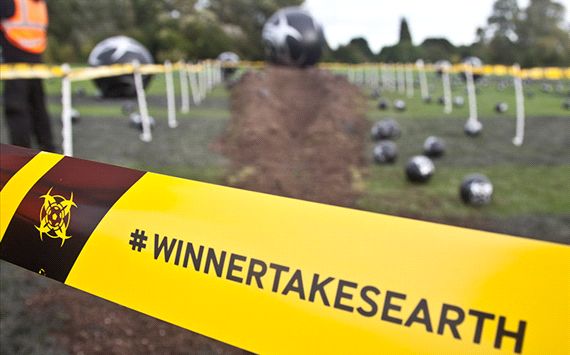 Bizarre | The same symbol was seen as a hologram on Sugarloaf mountain on Sunday
Two thousand smaller footballs - each containing the same cryptic logo – were scattered around the football pitches of Hackney Marshes.
Locals were left stunned by the sightings. Retired builder Michael Pimmer, 74, was walking his dog at sunrise. "I have been visiting these fields for many years, but I have never been left awestruck like I was today. It was truly bizarre."