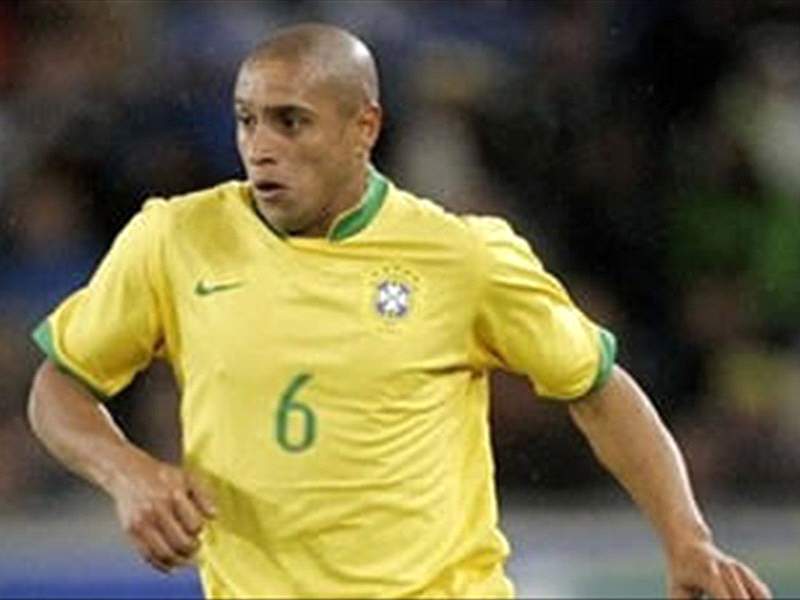 Amkar
Last season Amkar finished in their lowest ever position since their promotion to the RPL in 2004, 14th in the table. Their pre-season has been one of anxiety for fans and club alike, as the Krasno-Chernye have struggled with crippling debts that almost saw them follow Saturn into bankruptcy. However, they have pulled through and the battle now will be to survive relegation with many of the lesser teams strengthening their squads heavily. Some credit must go to the fans of 'Ammonia' who put much of their own money into keeping the club afloat in January.
Team: Amkar Perm
Coach and start date: Rashid Rakhimov
Stars: Stevica Ristic, Georgi Peev, Alexei Popov.
Last season: 14th
Season objective: Survival
Key Arrivals: Artem Molodtsov (Saturn), Predrag Mijic(Partizan), Nikola Mijailovic, Samir Merzic.
Key Departures: Igor Usminsky(Krasnodar), Nika Piliev(CSKA), Miklosh Gaal(Volga), Martin Kushev (Slavia Sofia)
Anzhi
The Dagi have spent big during the transfer window to bring no fewer than four Brazilians into the camp. With Roberto Carlos given the captain's armband the Makhachkala club will be in buoyant mood for the start of the campaign. Carlos will not only be a key figure in terms of football but as a father figure to his fellow countrymen who have previously found it difficult to settle in Russia. Can they hit their target of Europe in one season? A close cup game with Zenit suggests they won't be far away.
Team: Anzhi Makhachkala
Coach and start date: Haji Hajiyev
Stars: Roberto Carlos, Diego Tardelli, Jucilei, Joao Carlos, Odil Akhmedov
Last season: 11th
Season objective: European qualification
Key Arrivals: Joao Carlos(Genk), Odil Akhmedov(Pakhtakor), Alexei Ivanov(Saturn), Makhach Hajiyev(Saturn), Roberto Carlos(Corinthians), Jucilei(Corinthians), Diego Tardelli(Atletico Mineiro), Shamil Lakhiyalov(Krasnodar), Irakli Klimiashvili
CSKA Moscow
CSKA on paper have one of the best teams in the league, if not the best squad. Their loss to Zenit in the Russian Super Cup was a blow but they had plenty of chances during the game which on another day would have seen the Army Men lifting the trophy in Krasnodar. Slutsky's men again blew numerous chances to net against Porto in the Europa League, but with regular games Seydou Doumbia, Vagner Love and Tomas Necid will prove too good for many a defence in Russia. This could be the year of the Red and Blue in Moscow, however it will be interesting to see who Slutsky still has at his disposal in 14 months time.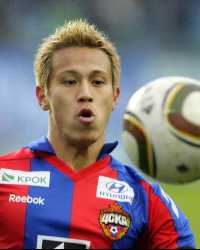 Team: CSKA Moscow
Coach: Leonid Slutsky
Stars: Vagner Love, Keisuke Honda, Igor Akinfeev
Last season: 2nd
Season objective: Title
Key Arrivals: Viktor Vasin(Nalchik), Aleksandrs Caune(Riga)


Dynamo Moscow
Too many years in the shade have passed for the Police in Moscow. Inconsistency has plagued their past few seasons and many a Blue and White fan in the capital has come to expect nothing less than disappointment. With the right direction and a good start, Dynamo have every chance of chasing a Champions League spot this year but the title could be another season of sensible spending in the transfer market away.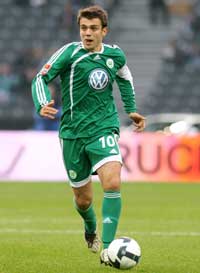 Team: Dynamo
Coach: Miodrag Bozovic
Stars: Kevin Kuranyi, Denis Kolodin, Igor Semshov,
Last season: 7th
Season objective: Champions League qualification
Key Arrivals: Zvjezdan Misimovic(Galatasaray), Andrei Karyaka(Saturn)
Key Departures: Martin Yakubko(Dukla), Edgaras Cesnauskis, Alex Rebko(Rostov)
Krasnodar
Having finished fifth in the second tier of Russian football last season and promoted due to Saturn's failure to find a buyer in time to register for the new season, the Southern club could be suited by the 'underdog' tag. They have been well funded and made a number of key buys to strengthen each department. Survival is the aim but can they surprise a few giants on the way?
Team: Krasnodar
Coach: Slavoljub Muslin
Stars: Amishulashvili, Joaozinho, Drincic
Last season: 5th first division
Season objective: Survival
Key Arrivals: Ognjen Vranjes(Belgrade), Andrei Gorbanets(Rubin), Aleksandr Amishulashvili(Kayerispor), Nikola Drincic(Spartak), Joaozinho(Levski)


Krylya Sovetov
Having survived last season to keep their 'never relegated' from the RPL intact when crippled with financial problems for the most part of the campaign the 'Wings' will be back, harder, stronger and refreshed. The worry will be teams that finished around them last year attracting some big names from Europe. The men from Samara could be in for another long campaign.
Team: Krylya
Coach: Aleksandr Tarkhanov
Stars: Ivan Taranov, Nejc Pecnik
Last season: 13th
Season objective: Mid-table
Key Arrivals: Rais M'Bohli, Steve Joseph Renette(Sofia), Nejc Pecnik(Nacional, loan)
Key Departures:Lielton(Volga)
Kuban
The Cossacks should be well prepared for RPL football after comfortably winning the first division last year. Coach Dan Petrescu, a former Chelsea player, has mixed some of the quality squad members he had last season with some big signings during the pre-season. Survival of course will be the highest priority for Krasnodar club but it wouldn't be a surprise to see the Yellow-Greens pushing for a top-half finish.
Team: Kuban
Coach: Dan Petrescu
Stars: Sergei Davydov, Lacina Traore, Mauricio Prieto.
Last season: 1st First division.
Season objective: Survival – Mid-table
Key Arrivals: Lacina Traore, Mauricio Prieto, Zelao


Lokomotiv Moscow
Lokomotiv tried desperately to seal the signing of a seasoned striker during the Russian transfer window and failed on numerous fronts to attract their shortlist. Meanwhile their star player of last season, Aleksandr Aliev, has reunited himself with former coach Yuri Semin in Kiev. The Ukrainian international single-handedly kept their European ambitions alive from midfield. A repeat performance in the league will be deemed a success but they will need Dmitri Sychev to hit the ground running this season to do so. It could be a tough year for the Railwaymen.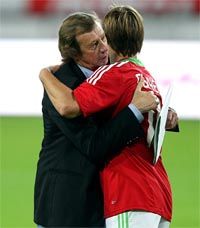 Team: Lokomotiv Moscow
Coach and start date: Yuri Krasnozhan
Stars: Dmitri Sycehv, Dmitri Loskov, Dmitri Torbinsky, Renat Yanbaev
Last season: 5th
Season objective: European qualification
Key Arrivals: Andrei Ivanov(Spartak), Anton Amelchenko(Rostov), Senijad Ibricic(Hadjuk)
Key Departures:Aleksandr Aliev(Dynamo Kiev), Rodolfo(Gremio, Loan)
Volga Nizhny Novgorod
After six-years of domestic battling Volga have finally reached the elite of Russian football and have moved smartly during the transfer period to bring in experienced Premier League campaigners, stars from the first division and Marc Crosas from Celtic, a Barcelona youth product. With the right tactics and supervision the club can easily progress but this season will be important to grab the cliff edge and hang in.
Team: (Volga) Nizhny Novgorod
Coach: Omari Tetradze
Stars: Anton Khazov, Marc Crosas, Leilton, Gogita Gogua
Last season: 2nd first division
Season objective: Survival
Key Arrivals: Marc Crosas(Celtic), Mikael Kerzhakov(Zenit), Lasha Salukvadze(Rubin), Leilton(Krylya), Gogita Gogua(Spartak)
FC Rostov
Another club with financial issues last year they have stabilised the situation and theoretically should come back bigger and better this year. The Yellow-Blues have picked up a number of skilled players from some of the RPL's top clubs and a top half finish should be expected.
Team: Rostov
Coach: Oleg Protasov
Stars: Roman Adamov, Edgaras Cesnauskis, Isaac Okoronkwo
Last season: 9th
Season objective: Top-half
Key Arrivals: Anis Boussaidi(PAOK), Martin Lejsal(Brno), Alexei Rebko(Dyanmo Moscow), Roman Adamov)(Rubin), Edgaras Cesnauskis(Dynamo)

Key Departures:Igor Lebedenko(Rubin)
Rubin Kazan
After two consecutive years of being crowned the kings of Russia, Zenit last year abdicated the Tatars from the throne and Kurban Berdyev will be desperate to reinstate Ruby at the top of Russian football once more. Berdyev admitted they lack class strikers of European level after failing to qualifiy through their UEFA Champions League group and searched high and wide to solve the issue during the winter. However, his project appears not to be for immediate results as he chops and changes the squad and style of his troops.
Team: Rubin
Coach: Kurban Berdyev
Stars: Carlos Eduardo, Christian Noboa, Salvatore Bocchetti, Cristian Ansaldi, Sergei Ryzhikov.
Last season: 3rd
Season objective: Title
Key Arrivals: Walter Chala(Deportivo, Ecuador), Igor Lebedenko(Rostov)
Key Departures: Obafemi Martins(Birmingham, loan)
Spartak Moscow
At times one of the most negative teams in Europe, coach Valery Karpin is beginning to balance the class attacking attributes of his squad with the less reassuring defensive qualities and after a mixed season last campaign, Spartak could be ready to challenge for top honours again in 2011. The Meat can boast some of the best and youngest talent in the league but they need to hit full speed months before they did last season to stand a chance. The squad will be boosted heavily by the return of loan players to aid they hunt for the title.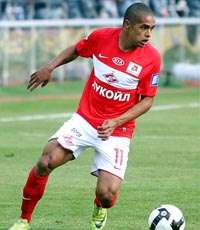 Team: Spartak
Coach: Valery Karpin
Stars: Alex, Welliton, Aiden McGeady, Marcos Rojo, Andriy Dikan
Last season: 4th
Season objective: Top 3
Key Arrivals: Rodri(Hercules), Marcos Rojo(Estudiantes), Emin Makhmudov(Saturn)
Key Departures: Nikola Drincic(Krasnodar), Martin Stranzl(Moenchengladbach), Renat Sabitov(Tom) Andrei Ivanov(Lokomotiv), Aleksandr Pavelenko(Terek)
Spartak Nalchik
Over countless campaigns Spartak have proved themselves efficient on home soil and beyond inconsistent on the road. Last season, like many before, saw them hanging in with a chance of Europa League qualification before imploding when boys became men. Another season of mid-table mediocrity can be expected but to some extent the club will be unknown entity until a few games have been played under the guidance of their new coach. Anything from Europe to a relegation battle could be possible.
Team: Nalchik
Coach: Vladimir Eshtrekov
Stars: Miodrag Dzudovic, Leandro, David Siradze
Last season: 6th
Season objective: Top-half
Key Arrivals: Bogdan Milic(Plzen)
Key Departures: Viktor Vasin(CSKA)
Terek Grozny
The huge appointment of Ruud Gullit as manager brought the Caucus giants to the front of European football media for a short spell but unlike Anzhi, Terek have been unable to attract the same players. The coach will be a big lift to the squad but in terms of results Gullit's 'sexy football' will be difficult to judge until ten or so games into the season. A perfect test will come against Zenit on the opening weekend.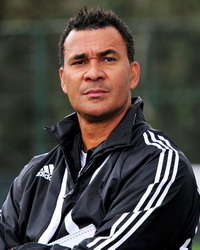 Team: Terek
Coach: Ruud Gullit
Stars: Shamil Asildarov, Mauricio, Antonio Ferreira
Last season: 12th
Season objective: Top-half
Key Arrivals: Piotr Polczak (Cracovia), Aleksandr Pavlenko(Spartak Moscow), Musawenngosi Mguni(Metallurg)
Tom Tomsk
The Siberians probably outdid themselves last year and a top eight finish again this year will real achievement. Coach Valery Nepomnyashiy's experience will be key to leading his side primarily to safety but the biggest problem for the Tomsk club this season will be replacing the goals of Sergei Kornilenko and Artem Dzyuba who have both since returned to their parent clubs.
Team: Tom Tomsk
Coach: Valery Nepomnyashiy
Stars: Nikita Bazhenov, Maxim Kanunnikov, Dorde Jokic
Last season: 8th
Season objective: Top 10 finish
Key Arrivals: Nikita Bazhenov, Sergei Pesyakov, Renat Sabitov(Spartak Moscow), Eugene Balyaykin(Rubin), Maxim Kanunnikov(Zenit)
Zenit St. Petersburg
Luciano Spalletti will become only the second coach since the creation of the Russian Super Cup to win the trophy and then retain the league in the same season if the Italian mastermind pulls it off. What will be difficult this year for the former Roma coach is to keep the squad motivated and together following a number of big signings. They Petrograders have secured the last three trophies on offer in Russia and they will be targeted as the biggest scalp by each and every club in the RPL. How will Spalletti handle 14 months of cup finals?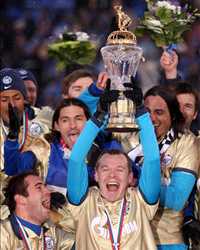 Team: Zenit
Coach: Luciano Spalletti
Stars: Danny, Aleksandr Kerzhakov, Aleksandr Anyukov, Sergei Semak.
Last season: 1st
Season objective: Back to Back titles
Key Arrivals: Nicolas Pernailillo
Key Departures:Sergei Kornilenko(Blackpool, loan) Alessandro Rossina(Cesena, loan), Michael Lumb (Aalborg, loan)