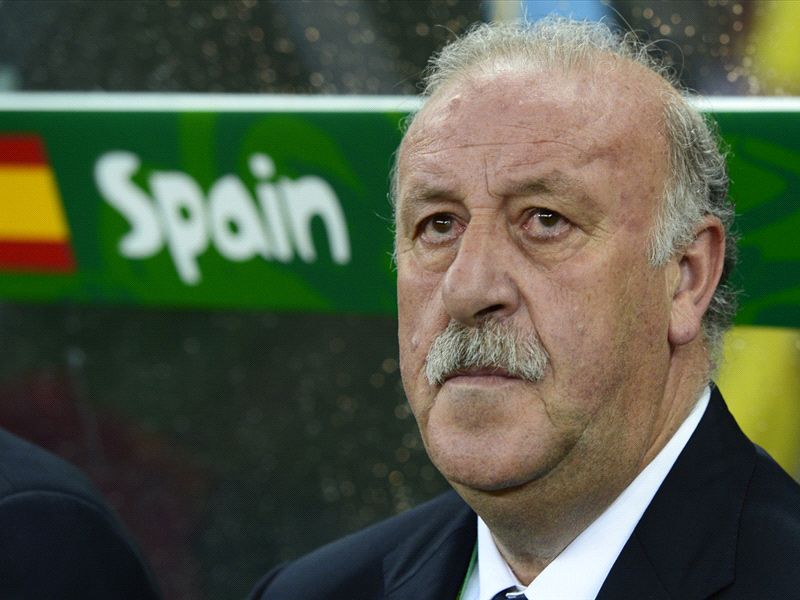 Spain coach Vicente Del Bosque reflected on his side's 3-0 defeat in the Confederations Cup final to Brazil by claiming that the hosts had luck on their side for two of their goals.
Fred scored at the beginning of each half either side of a Neymar strike to clinch the trophy for the tournament hosts and end the 29-match unbeaten run of the world champions, who also saw Sergio Ramos miss a penalty and had Gerard Pique sent off.
And it was the Fluminese striker's double in particular which caught the attention of Del Bosque as having an element of fortune attached, though he did not attempt to use it as an explanation for the loss.
"They maybe were a little bit lucky with their goals at the start of the first and the second halves," said the 62-year-old to reporters after the match.
"But I will not make excuses for our loss. Brazil are the deserved winners and we have to congratulate them."
But the former Real Madrid boss did recall a pivotal moment in the match towards the end of the first half, where David Luiz pulled off a spectacular goal-line clearance, moments before Neymar scored Brazil's second at the other end.
"We could have been at 1-1, but instead it went to 2-0," lamented the trainer.
Del Bosque, who oversaw Spain's triumphant World Cup 2010 and Euro 2012 campaigns, also felt that apart from the final, his team had a good experience contesting the tournament.
"I think that we have done a good Confederations Cup, except for today obviously. Brazil were simply better, nothing more," he concluded.