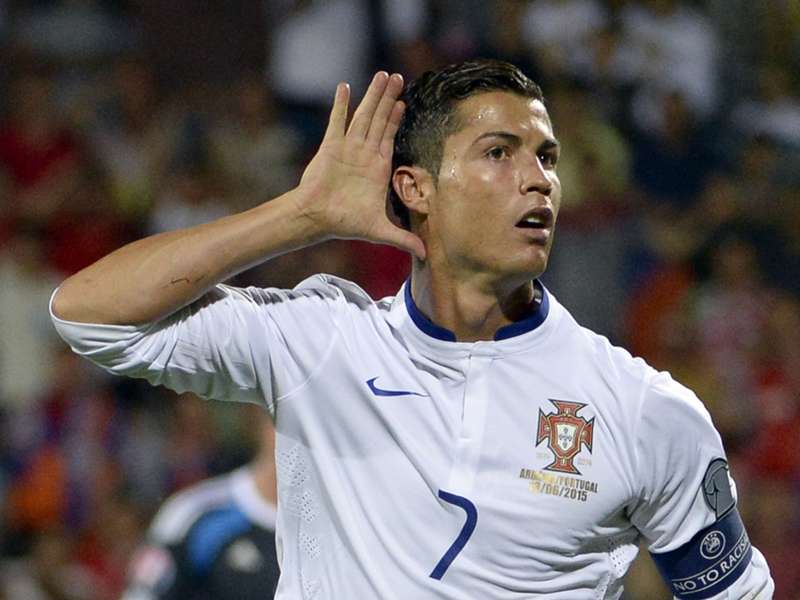 Nani has rubbished the suggestion that Portugal are a one-man team, insisting that they can win without talisman Cristiano Ronaldo.
Ronaldo bagged a hat-trick in last week's Euro 2016 qualifier victory over Armenia but he will miss Tuesday's friendly with Italy after being granted an early holiday after a long season for both club and country.
However, Nani believes that Fernando Santos' men can cope without their prolific captain, arguing that Portugal have plenty of talent elsewhere.
"Cristiano Ronaldo is a very important player for us and he showed that in the last match," the winger told reporters on Monday.
"But with or without him, we have a strong team and need to play our game and work hard to achieve good results."
Nani, meanwhile, has recently been linked with Benfica, after spending last season on loan to Sporting Lisbon from parent club Manchester United.
However, the 28-year-old refused to be drawn on talk of joining the Eagles.
"No, I don't think about possibly signing for Benfica and I don't want to talk about it, as I've said before," the attacker added.
"My focus is with Portugal right now and I'm just thinking about our next game and my holiday afterwards. We need to rest."
addResponsivePlayer('1wn75vfostk4e1313yu1kkgfaz', '90c3f911c1684c4f96b53843751b4bb7', 'g2zzxxqmpz4w10202msg252hd', 'perf1wn75vfostk4e1313yu1kkgfaz-g2zzxxqmpz4w10202msg252hd', 'eplayer40', {age:1429631048000});