As the bidding war for the privilege of hosting the 2018 World Cup begins to take flight, we take a look at some players who are at the fledgling stage of their career at present, but are sure to soar to stardom in years to come.
First taking a look at the world's powerhouses, we peruse the nations that are sure to always be rated near the top on the International scene before moving on to countries that could well break the mould with the talent they have coming through...
THE BIG GUNS



SPAIN
Name: Thiago Alcantara
Position: Midfield
Age at 2018 World Cup: 27
Current Club: Barcelona B

If there's one player who can become Xavi's successor in the Spain squad by 2018, it will be Thiago. Some see the midfielder as a combination of Xavi, Ronaldinho and Deco all rolled into one, thanks to his exceptional ball control, his vision and passing, and his Samba flair from his Brazilian background. The 19-year-old has already been capped at every junior level in the Spain national team, where he won the UEFA European U-17 Championships in 2008 and a runners-up medal in the U-19 category in 2010.
NETHERLANDS
Name: Luc Castaignos
Position: Forward
Age at 2018 World Cup: 25
Current Club: Feyenoord
Castaignos might have turned eighteen only a few months ago, but the striker is already Feyenoord's leading goalscorer this season. The forward has been linked with clubs such as Arsenal, Liverpool and Chelsea, but recently signed a contract extension with Feyenoord. His style of play is similar to Thierry Henry in his best years and there appears to be little doubt that Castaignos will become a big star. The 18-year-old currently plays for Holland's under-19 side, but don't be surprised to see him make it into the senior side ahead of the 2014 World Cup.
GERMANY
Name: Mario Goetze
Position: Midfield
Age at 2018 World Cup: 26
Current Club: Borussia Dortmund
Hailed by Matthias Sammer as "one of the greatest talents that [Germany] have ever had," Mario Goetze has already earned his first senior international cap. An all-round attacking midfielder with exquisite natural touch, the 18-year old has poise and patience suggestive of a player many years his senior.
BRAZIL
Name: Lucas
Position: Midfield/Forward
Age at 2018 World Cup: 26
Current Club: Sao Paulo
One of the revelations of this year's Brasileirao, the Sao Paulo player is very skilful and fast with the ball. He can play as a right winger or in the middle of the park. In the last few matches of the Brasileirao, he has been playing in the right wing and making some Messi-like runs towards the middle, dribbling past defenders and sometimes finishing with precision.
ARGENTINA
Name
: Sergio Araujo
Position
: Forward
Age at 2018 World Cup
: 26
Current Club
: Boca Juniors
Equally comfortable playing as a second striker or in the number 10 position, Sergio Araujo has pace, control and aerial ability in equal measure, and if he can continue his physical development is set for a bright future in the game. Ideally placed at Boca, the teenager has two of the most qualified mentors around him in the Bombonera in the shape of Juan Roman Riquelme and Martin Palermo, and if he can follow in the footsteps of the two legends the sky is the limit.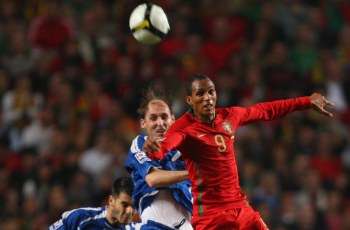 Down In Front |
Liedson typifies Portugal's current striking problem...

PORTUGALName
: Nelson Oliveira
Position
: Forward
Age at 2018 World Cup
: 26
Current Club
: Pacos de Ferreira (on loan from Benfica)
Nelson Oliveira is one of the few young players in Portugal that has been talked about for a while, especially for a reason: he is a striker. With the lack of quality players at the front in the country, many hope that Oliveira will develop into a killer player in front of goal. A product of Benfica's youth ranks, Oliveira has so far failed to establish himself at the Estadio da Luz, but his quality has earned him loan spells at Rio Ave and Pacos de Ferreira, so many expect it to be a matter of time before he starts playing for the Eagles.
ENGLAND
Name: Jack Wilshire
Position: Midfield
Age at 2018 World Cup: 26
Current Club: Arsenal
Already establishing himself as an Arsenal regular following a successful loan spell with Bolton last season, Jack Wilshere is arguably the brightest England prospect for the future. A predominantly left-footed player who operates from central midfield, Wilshere displays an understanding of the game that belies his years, as well as endless energy and a combative streak. Wilshere is already involved in the England setup, so there is every chance he'll be pulling the strings in the heart of the midfield long after Fabio Capello has departed.
ITALY
Name: Mario Balotelli
Position: Forward
Age at 2018 World Cup: 27
Current Club: Manchester City
At just 20-years-old, Balotelli already boasts lots of experience and a Champions League and three Scudetti, and is one of the most explosive forwards in Europe. Providing he keeps his head screwed on, in eight years time Balotelli should be in his peak years and one of the best players in the world. Lightning pace, two great feet, a rocket of a shot, an intelligent footballing brain, and an arrogant, winning mentality - Balotelli has it all and is likely to be Italy's star man in both 2014 and 2018.
FRANCE
Name: Gael Kakuta
Position: Forward
Age at 2018 World Cup: 27
Current Club: Chelsea
Still the great hope of French football, Gael Kakuta's rise through the ranks of Chelsea will be watched keenly over the Channel. A star of the side that won the U-19 European Championships in the summer, the diminutive attacker would appear to have the technique and vision to make it all the way to the top. Now appearing with increased regularity in the English Premier League, Kakuta could be the man to step into the boots of current team-mate Florent Malouda.
THE BEST OF THE REST

NIGERIAName
: Ahmed Musa
Position
: Forward
Age at 2018 World Cup
: 26
Current Club
: VVV-Venlo
Ahmed Musa rose from obscurity in his first full season at Nigeria's Kano Pillars to break the 20 year-old 17 goals record in the Nigerian Premier League. He capped the season with an invitation to the Super Eagles team B at the West African Football Union Cup, where his work rate ensured victory for the team. His pace past defenders is his greatest asset. He looks good enough for the future Super Eagles having made his full senior debut in the ongoing AFCON qualifiers.
GHANAName
: Andre Ayew
Position
: Forward
Age at 2018 World Cup
: 30
Current Club
: Marseille
Having led the Ghana U-20 side to snatch Africa's maiden World Cup in 2009, a football prophet would not be far from wrong to predict that the 22-year-old might be wearing the Black Stars arm band in 2018. He possesses all the fine qualities of a leader besides his pitch acumen and bravado. The son of African legend Abedi Ayew Pele has carved a niche for himself at club level and scoring when it counts most both for club and country, the youngster is already becoming part of Ghana's football history.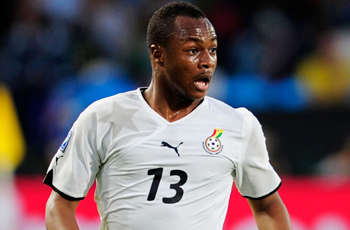 On The Up | Ayew's reputation continues to rise...


COLOMBIAName
: Edwin Cardona
Position
: Midfield/Forward
Age at 2018 World Cup
: 25
Current Club
: Atletico Nacional
When Giovanni Moreno left Atletico Nacional for Argentina in August 2010, the Medellin side looked inwards for a replacement and came up with an absolute gem. A wiry, ball-playing creative midfielder, Cardona is blessed with excellent skills with the ball at his feet and also possesses a wicked shot from long-range. The youngster has also shone on an international level, finishing top scorer with seven goals in as many games as he helped the 'Cafeteros' to fourth place in the 2009 Under-17s World Cup.


BELGIUMName
: Romelu Lukaku
Position
: Forward
Age at 2018 World Cup
: 25
Current Club
: Anderlecht
Belgium, as has been well publicised, have an array of talent right across the pitch but the greatest task for this emerging footballing nation is to have a prolific striker spearheading the attack. Following in the footsteps of great Belgian strikers such as Paul van Himst and Luc Nilis, Romelu Lukaku has already shown he is capable of shouldering such a burden for club and country, proving this term that last season's exploits, which led him to top the goalscoring charts in Belgium at just sixteen years of age, are no fluke.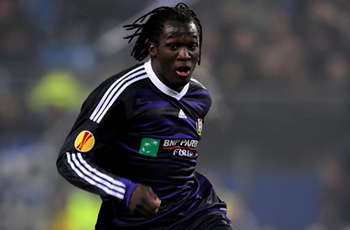 For Club And Country |
Lukaku has been showing up on all fronts...
TURKEYName
: Ilkay Guendogan
Position
: Midfield
Age at 2018 World Cup
: 27
Current Club
: Nuernberg
The Germany native has previously expressed interest in playing for the country of his birth, but is at least fourth in the running to play as die Mannschaft's number 10. He has yet to rule out Turkey as an option, and should he choose to play for the Crescent Stars, could have quite a fruitful international future ahead of him. Blessed with fine technical skills and a keen eye for goal, the Nuernberg starlet has emerged as one of the Bundesliga's most talented playmakers.
URUGUAYName
: Gonzalo Barreto
Position
: Forward
Age at 2018 World Cup
: 26
Current Club
: Lazio
With Uruguay's stunning fourth place in South Africa turning the attention of the world onto the small but powerful footballing nation, the Charrua fans hope that this wonderkid will be able to pick up where Ballon D'or winner Diego Forlan left off. A small, quick forward, Barreto is yet to make his debut in Italy, but has nevertheless shone in the Celeste youth divisions and could be the perfect person to continue the fine tradition of quality Uruguayan forwards over the years.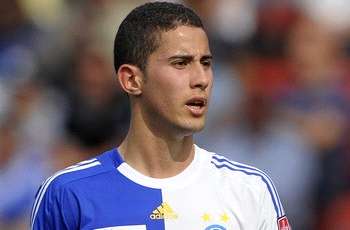 A Positive Outlook |
Could Khalifa be Frei's successor...?
SWITZERLANDName
: Nassim Ben Khalifa
Position
: Forward
Age at 2018 World Cup
: 26
Current Club
: Wolfsburg
The search has already begun in Switzerland for a successor to the legendary Alexander Frei, who will shortly retire from international football after scoring over forty goals for the Schweizer Nati - Ben Khalifa has been earmarked by many as his heir as the spearhead of the Swiss forward line. Scoring four goals as Switzerland won the under-17 World Cup in Nigeria, Khalifa is a player who has an eye for goal, excellent movement and a willingness to harry the opposition defenders into a mistake, an important trait in the contemporary game.
AUSTRALIAName
: Mathew Leckie
Position
: Forward
Age at 2018 World Cup
: 27
Current Club
: Adelaide United
This boy has it all: power, technique and pace. Unafraid to run at any defender who stands in his way despite his young age, he has exploded onto the domestic scene with Adelaide United and will surely secure an overseas move in the near future. Has the capacity to be a match-winner, his raw power and explosiveness make him a handful for defenders whether he's playing out wide or up front. An excellent finisher as well. With the right guidance, there's no reason why he can't go all the way to the very top.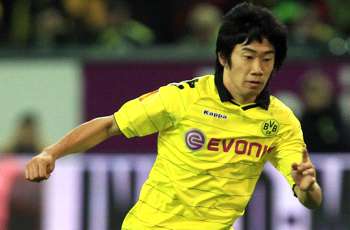 Eastern Promise |
Kagawa has set the Bundesliga alight...
JAPANName
: Shinji Kagawa
Position
: Forward
Age at 2018 World Cup
: 30
Current Club
: Borussia Dortmund
Quite frankly, you'd have to have been living under some sort of rock or closely-related geological formation not to have heard the name Shinji Kagawa over the past few months. The Borussia Dortmund player has made waves in his debut season in the Bundesliga, where he has displayed all the attributes of a future superstar of world football. Boasting intelligence, speed, dribbling and finishing ability, the balance and poise he possesses at such a young age is quite remarkable. Imagine how good he'll be when he's matured...
Do you think we've overlooked any up-and-coming youngsters in our list?
Or perhaps think there's a country that we've missed altogether that has a bright young starlet waiting to make the difference? Be sure to let us know by using the comment box below...