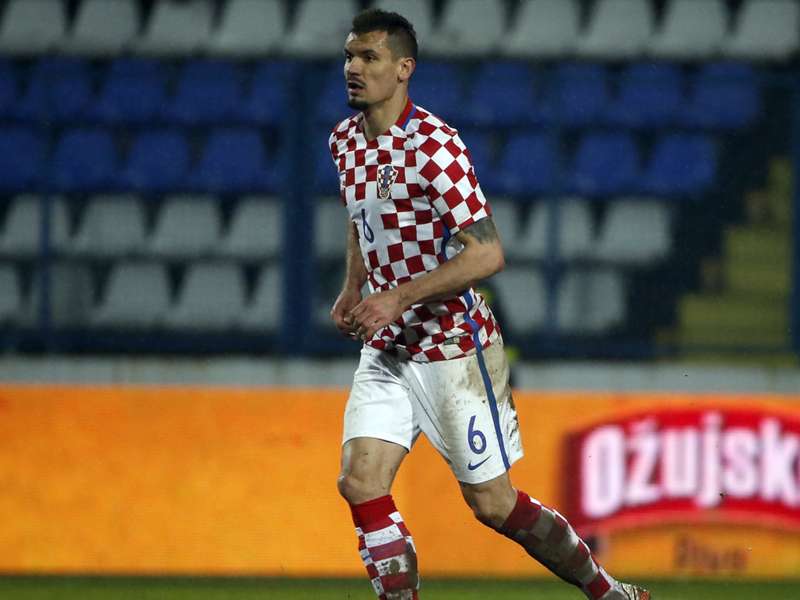 Dejan Lovren
has refused to back down in his feud with
Croatia
boss Ante Cacic, warning that if he is not considered a first-team player he may not travel with the nation to Euro 2016.
Tensions between the Liverpool player and his national coach exploded during a friendly against Hungary, when he was accused of defying orders and ending a warm-up early without permission.
But Lovren attempted to extricate himself from blame, apparently questioning his compatriot's coaching methods in the process.
"I will not apologize, I will either travel to France as a starting player or I am not going," the centre-back fired to
Sportske novosti.


"I always get mad when papers publish half-truths. So, the fitness coach told me to go warm-up for 10-15 minutes. I said OK and went to warm up. After 15 minutes passed, I stayed there for a while, but it was cold and I had no jacket so I returned to the bench.
---


READ MORE

|
Liverpool dazzle as they prepare for BVB
---
"Then the fitness coach came to me again asking 'Why did you sit back?'. I told him my warming up of 10-15 minutes is finished. And he went to Cacic to tell him that...
"Look, no coach in the world does such warming-ups, in Liverpool after 15 minutes of warming up you either enter the pitch or return to the bench."
Lovren went on to claim Cacic lied to him about featuring in the Budapest clash, and insisted he could not work out the reason for being frozen out.
"I was told I would play the second half in Budapest. I was ready and also, the coach said we will all get a chance. And I didn't. I don't want to lie: I was pissed off," he said.
"And Darijo Srna came in, although 2 hours before the match he told Cacic he couldn't play. I don't want to look arrogant but Cacic told me I would play for 45 minutes and I didn't. Also, Corluka and me didn't play together in 4 man defence during test matches for Euro. We played in 3-5-2 vs Israel.
"It was not good because we never played that way before. I suppose we will play four men at the back at the Euros, so my guess is you have to play that in friendly matches. And how was I supposed to play well in a 3-5-2 if I can't remember ever playing that?!"