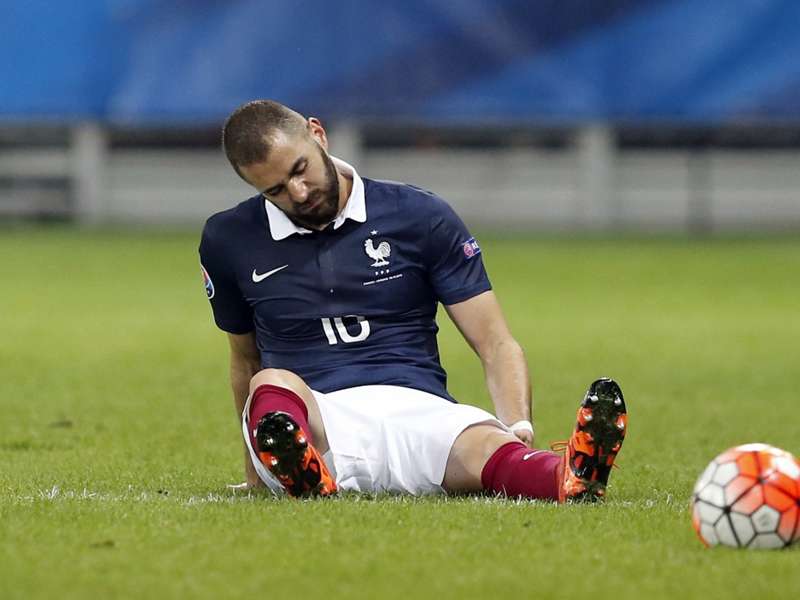 France coach Didier Deschamps has admitted he cannot dispute Karim Benzema's ban from the national team and described the way he spoke to Mathieu Valbuena as "unthinkable".
The Real Madrid striker will not be able to represent his country until the investigation surrounding his alleged complicity in blackmailing Valbuena is concluded, with Benzema maintaining his innocence.
Deschamps says Benzema "has made a mistake" and believes French Football Federation chief's Noel Le Graet's decision to exclude the player is sensible.
"These days, players have a way of talking to one another which would have been unthinkable in my day," he told Le Parisien. "They have a different language.
"[La Graet's decision is] coherent, from an ethical and moral point of view."
Deschamps is not prepared, however, to rule Benzema out of Euro 2016 and says that "in six months anything could happen".
The former Marseille coach also criticised what he perceives as a rush to judgment by the media regarding the court case.
"The fact that we could read the full transcript of his declaration in the newspapers, to me, seems excessive," he concluded.
"With public figures, it's akin to condemning them before they've been proved guilty or innocent."