---

COMMENT By Daniel Edwards

---
Brazil will have left the Monumental Stadium as the more content side, as the Selecao fought back to salvage a point after struggling early on against Argentina. A 1-1 draw will feel like little reward for Gerardo Martino's men, who were ahead and in control for the first 45 minutes of the Superclasico de las Americas.
So, what have we learned from a typically combative World Cup qualifier?...
---
NEYMAR RECEIVES ROUGH WELCOME
---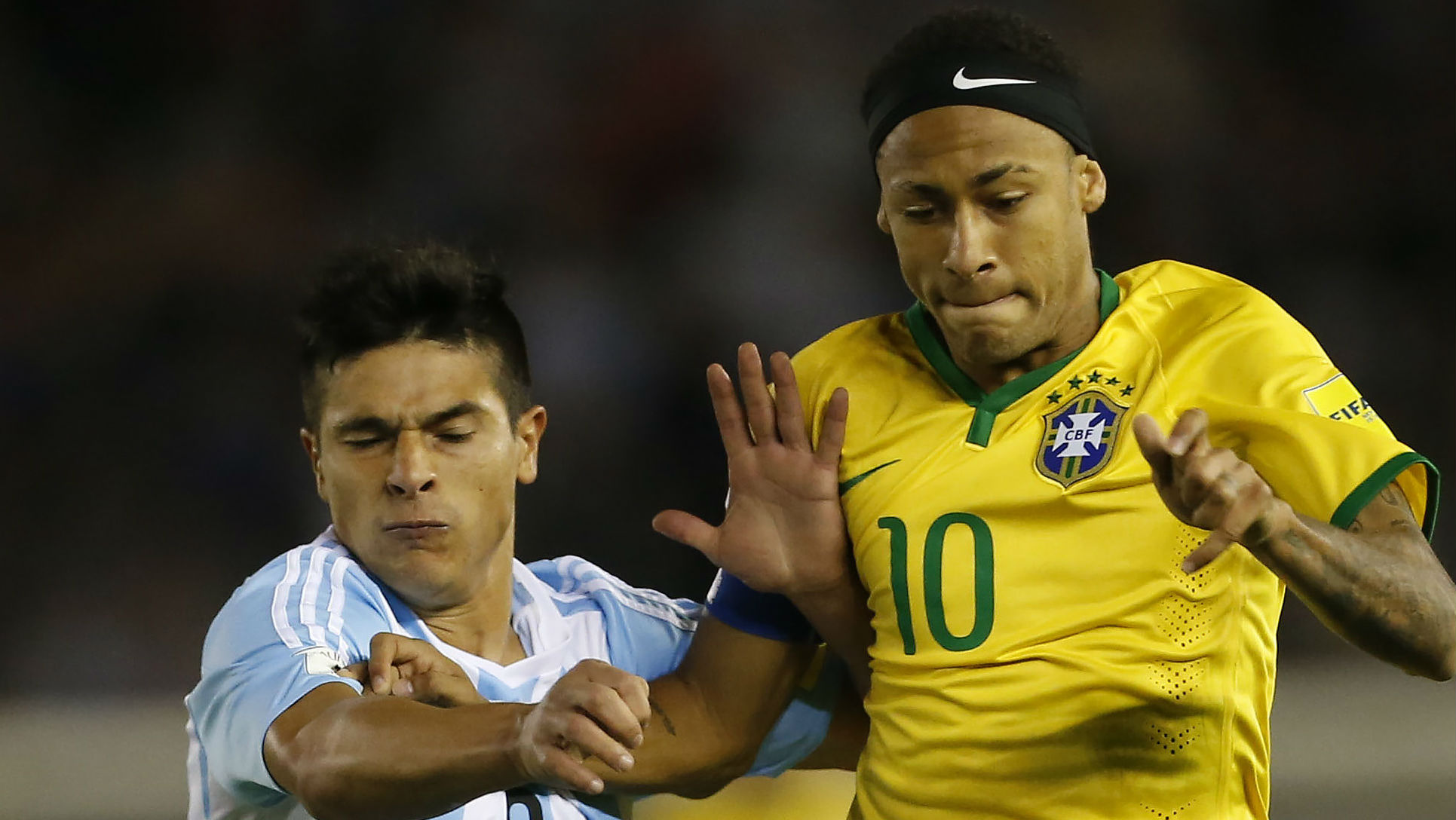 Neymar has been in spectacular form in recent weeks for Barcelona, proving that he is still capable of turning on his best form without Lionel Messi. In what was his debut in South America's World Cup qualifying competition, however, the Brazil captain did not exactly enjoy his time on the field.
A crunching tackle after just 10 seconds of play led to the first foul of the game, and it was Neymar who was left sprawled out on the turf. It was a typically physical introduction to the campaign, having missed the opening two fixtures, and despite sporadic bursts he was far from reaching his Barca levels against the old enemy.
---
DI MARIA IS NOT MESSI - BUT HE CAN BE ABLE DEPUTY
---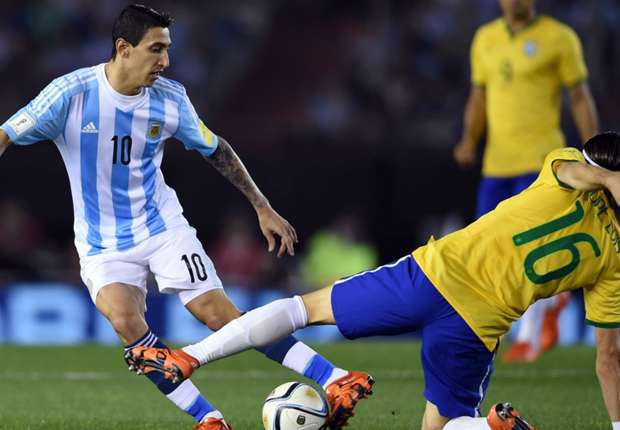 With Lionel Messi once more on the sidelines and waiting to see if his knee improves in time for Spain's Clasico, all eyes were on who would take, for a limited time only, his No. 10 jersey. The decision to give the honour to Angel Di Maria raised a few eyebrows before the match.
The Paris Saint-Germain winger, however, proved doubters wrong with an impressive performance overall. His wonderful outside-of-the-foot pass sent away Gonzalo Higuain for Argentina's opener, a delivery worthy of La Pulga himself.
Di Maria still has the capacity to frustrate, and often his final product is lacking. But he handled the pressure of playmaking with no little class, and did not disgrace himself in an intensely demanding position.
---
BETTER LATE THAN NEVER FOR COSTA
---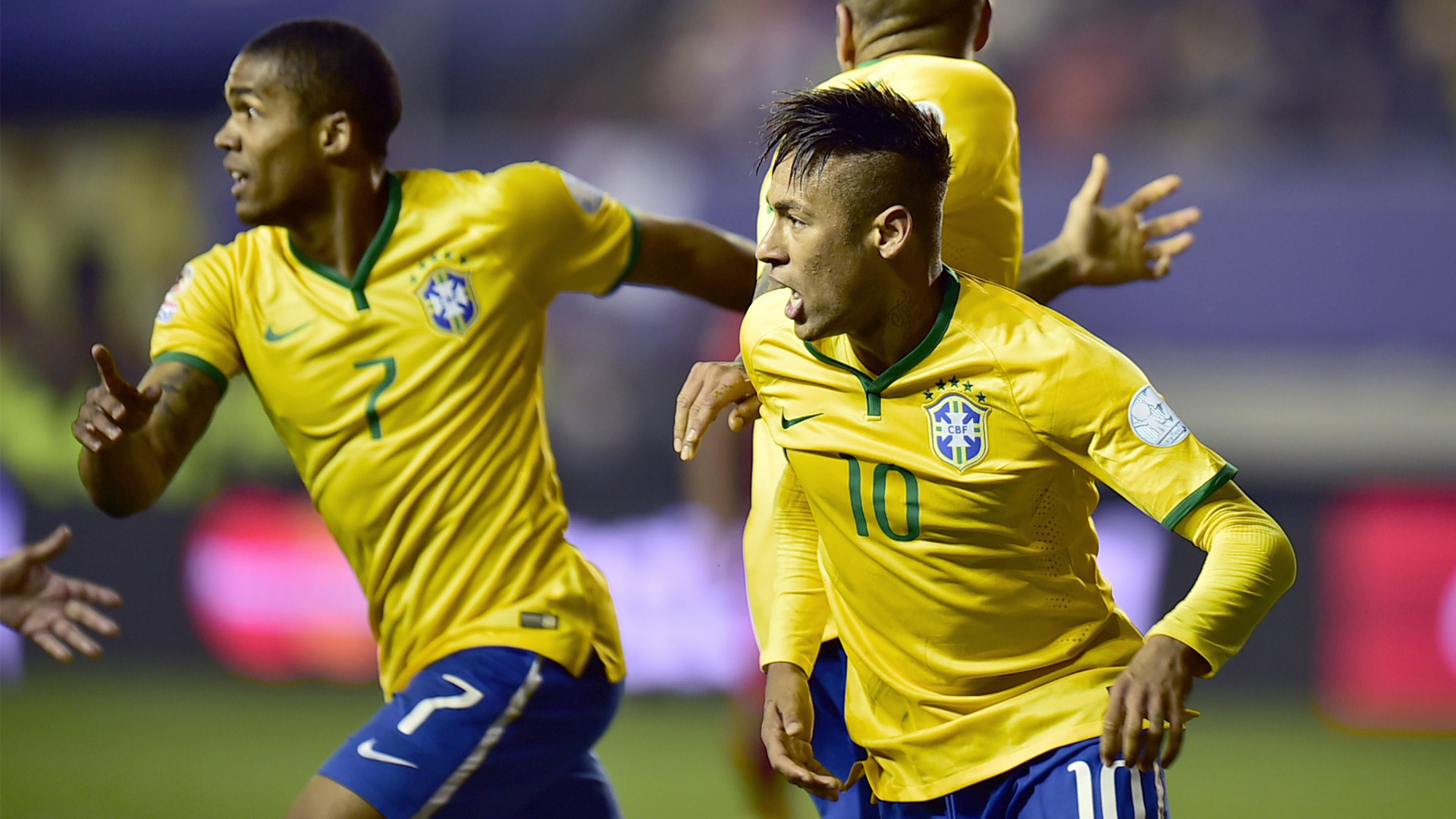 Fans of Brazilian football will not have enjoyed the first 45 minutes in the Monumental. Faced with an opposition determined to press and suffocate, Dunga's men responded with a timid display almost completely lacking in attacking endeavour which laid bare the problems they have had since the Copa America.
Part of the problem was that Douglas Costa, the Bayern Munich winger who has been electrifying so far in 2015-16, was left clicking his heels on the bench. He soon showed the folly of the coach's selection when entering.
His first touch was a header which crashed against the bar and led to Lucas Lima's goal, and he generally gave Argentina's back-line concerns which had not appeared in the first half.
---
ON-THE-BALL BANEGA IS AN ASSET
---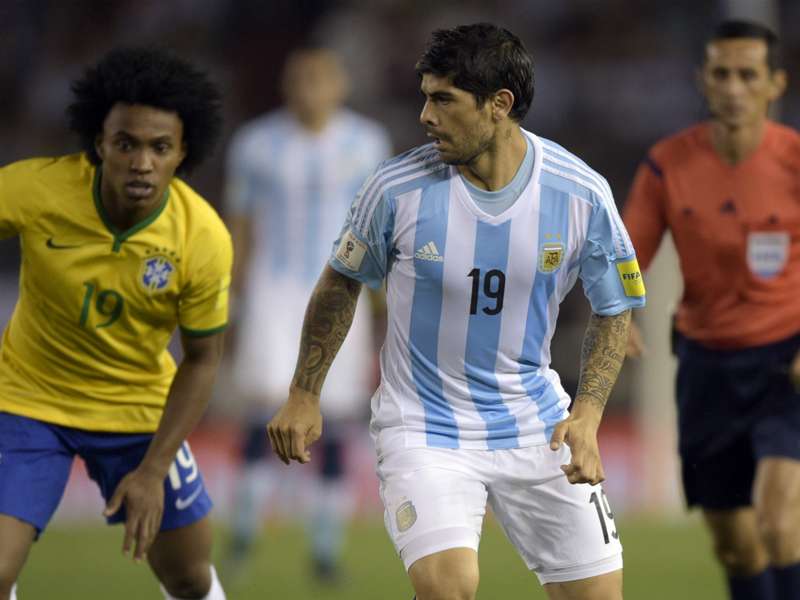 At his best, Ever Banega is one of the finest creative central midfielders in world football. At his worst, the Sevilla man is a petulant, plodding passenger who drifts infuriatingly out of matches. It is the former that Argentina need to boss the middle, and luckily that is the Banega we saw in Buenos Aires.
Combining excellent vision and anticipation with no little class, the former Boca starlet's recovery was the starting point for Argentina's early goal. He also went agonisingly close to putting the game beyond reach, striking a venomous left-footed shot onto the post minutes before Lima hit the equaliser.
---
QUALIFICATION LONG WAY OFF FOR BOTH TEAMS
---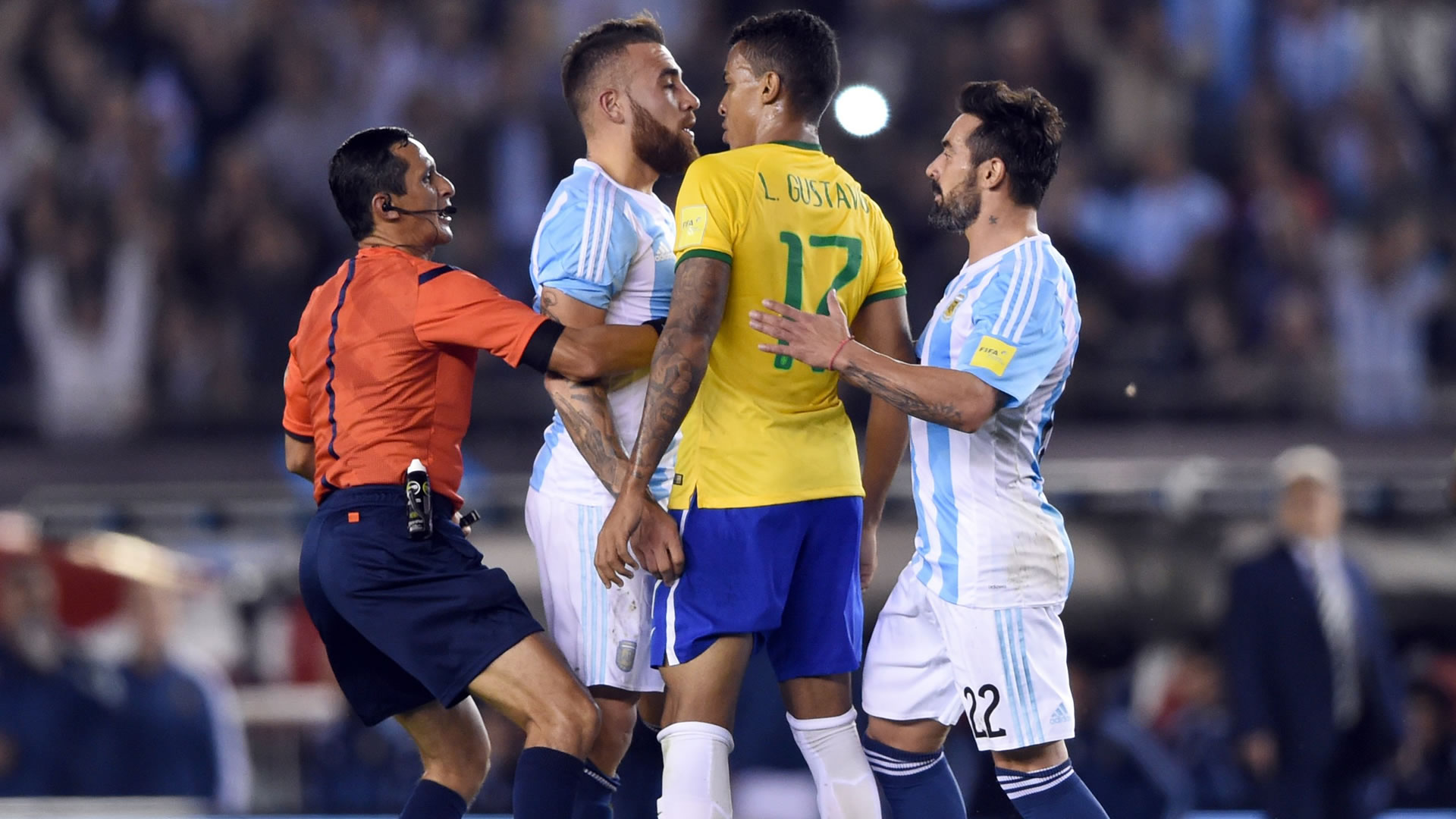 To outside observers, it may seem that Argentina and Brazil's place in each World Cup is guaranteed. But by the looks of this qualifying campaign, neither side can take their spot in Russia for granted - particularly in form does not improve, and fast.
Argentina lie a disappointing eighth out of 10 after three games, having taken just two points from their opening fixtures. Brazil are not much better off, standing fifth with four points but with the sole win coming at home against weak Venezuela. Both Gerardo Martino and Dunga will need far more from their men, particularly with the likes of Ecuador and Paraguay shaping up to be dark horses over the next two years of competition.