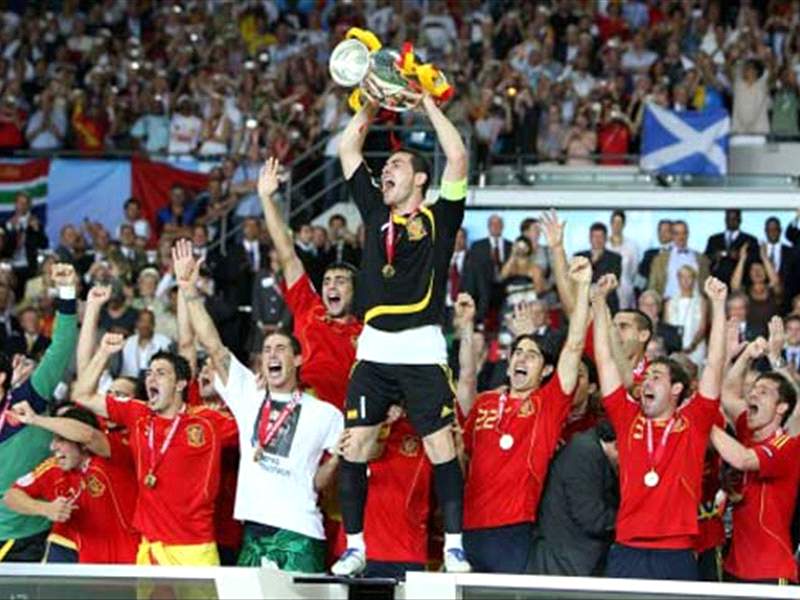 Spain and Manchester United were the two big winners of 2008 in terms of major honours and it is of no surprise to see a number of players from those two squads dominate the end-of-year awards season and 'best of' lists.
French newspaper L'Equipe was no exception as their group of sports journalist hand-picked their ideal XI for 2008.
Four players were from the UEFA Champions League-winning Red Devils team while three were from the Euro 2008 champions of La Furia Roja. Barcelona had two representatives, and one each from Inter and Liverpool.
The publication's internet users were also invited to line-up their favourite team and although there were some differences, the key players remained the same.
L'Equipe Journalists' Best XI: Casillas – Dani Alves, Rio Ferdinand, Nemanja Vidic, Patrice Evra – Lionel Messi, Xavi, Steven Gerrard, Cristiano Ronaldo – Zlatan Ibrahimovic, Fernando Torres
L'Equipe Internet Users' Best XI: Casillas (17, 963 votes) – Sergio Ramos (17, 828), John Terry (16, 953), Rio Ferdinand (15, 148), Philipp Lahm (19, 526) – Dani Alves (12, 953), Steven Gerrard (28, 418), Kaka (12, 876), Franck Ribery (29, 601) – Lionel Messi (25, 073), Cristiano Ronaldo (26, 728)
KS Leong, Goal.com