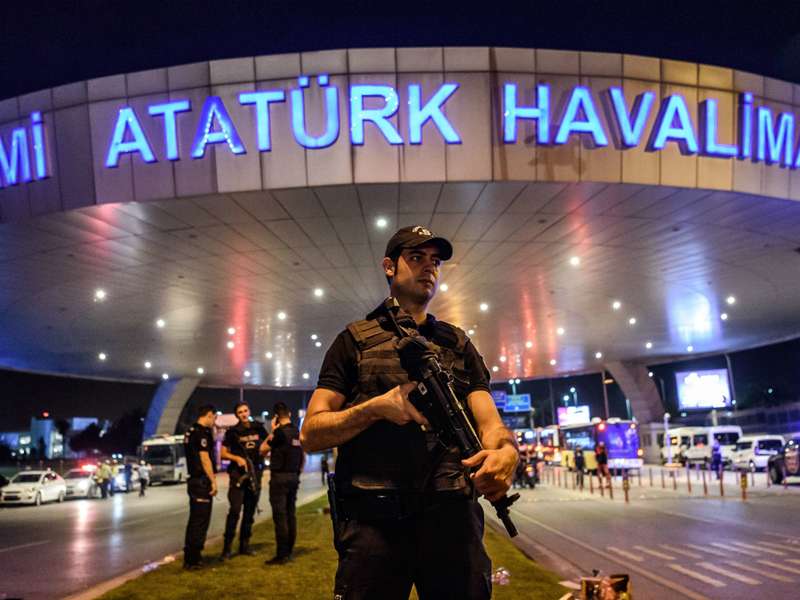 ---

EXCLUSIVE
---
Brazilian goalkeeper Andrey Nazario says he was caught up in the terror attacks in Turkey which claimed at least 41 lives, revealing that he had a gun pointed to his head amidst the tragedy.
A series of explosions were followed by gunfire at Ataturk international airport on Tuesday, with the latest death count at 41, though many more were injured.
Nazario witnessed the traumatic incident after landing at the airport and has told Goal of the horror that swept through it.
"We were heading to the lobby and as we were getting there I began to notice that people were crying and running in the opposite direction, running away," he said.
"I didn't know what was happening, we had no information, but then came the smell of smoke and gunpowder.
"We saw a lot of blood on the floor and people shouting 'terrorist'. You don't think of anything else, except to seek shelter and have a close look to see if there's anything suspicious around."
And the 32-year-old former Gremio shot stopper was even suspected to be a terrorist by police, who quickly began pointing guns at him.
"Then came the police putting a gun in my head to open the suitcase because I was standing, not knowing what to do and with a backpack," he added.
"They found it suspicious and they put the gun to my head. I said 'I am Brazilian' and this eased the situation. They opened my suitcase, investigated and told me to leave. That is no exaggeration. It happened to give security to all."