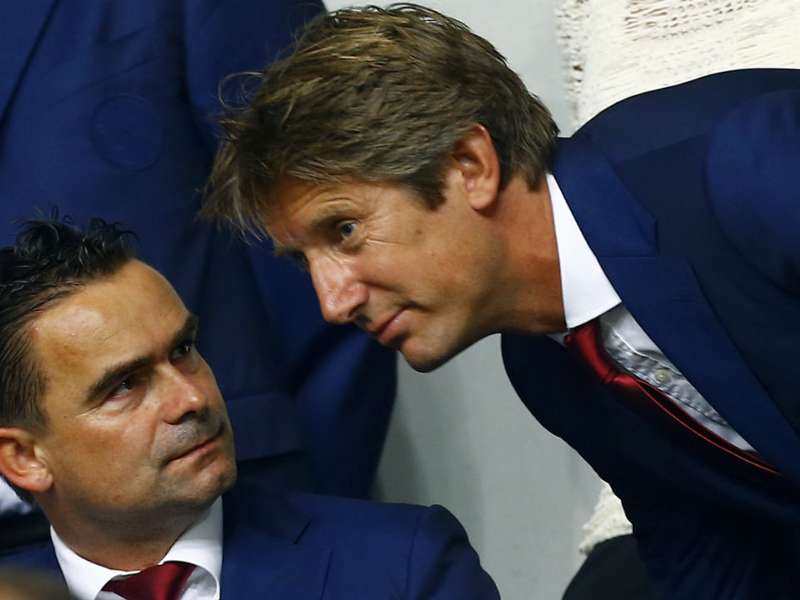 Marc Overmars has ruled out the possibility of Klaas-Jan Huntelaar and Wesley Sneijder rejoining Ajax in the near future, but admitted he is in contact with the players.
The director of football at the reigning Eredivisie champions says Huntelaar's importance to current employers Schalke makes a move impossible, while he believes Sneijder is content with life at Galatasaray.
"There is regular contact with those kind of players, but Huntelaar scores too much at Schalke and we have not yet learned that Sneijder is interested in coming back," Overmars said during an Ajax shareholders meeting.
Overmars also gave his thoughts on Ajax's current squad, which features a large group of young players, but the former winger pointed to the club's 1995 Champions League-winning side as an example that age doesn't have to be a factor.
"It's all about quality. The team in 1995 was younger than the current group. Of course, it's great to find a player like Frank Rijkaard and bring them back, but experience shows that very few examples of older players work well."