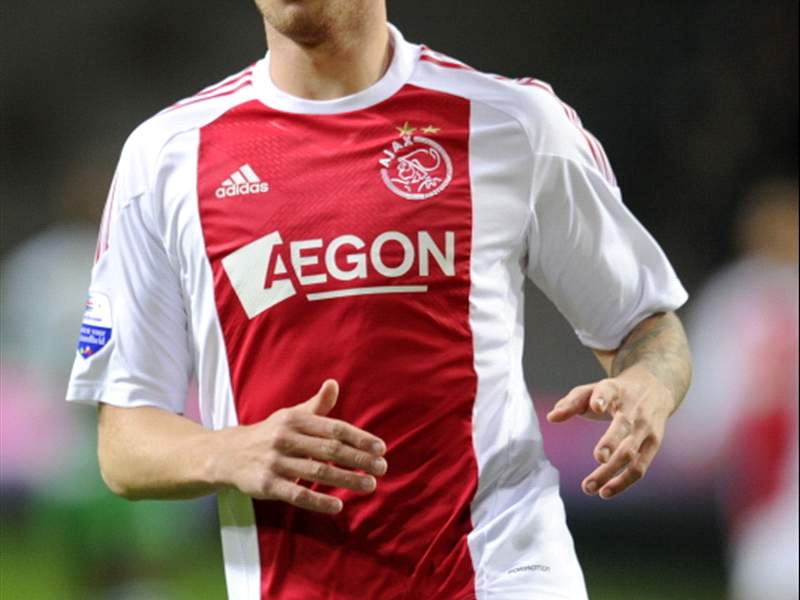 EXCLUSIVE
By Wout Stravers
Ajax
defender
Toby Alderweireld
is eagerly anticipating the upcoming Eredivisie title decider against table-toppers Twente in the Amsterdam ArenA on May 15.
Ajax and Twente won their respective games at the weekend against Heerenveen and Willem II, meaning that the title race will be decided on matchday 34. The decider can be seen
at
www.LiveDutchEredivisie.tv.
"People have talked about the exciting 2007 title race a lot and everybody said that something like that would never happen again. However, this scenario is perhaps even better," said Alderweireld to
Goal.com
.
"The winner of the game will clinch the Eredivisie title. The atmosphere in the Amsterdam ArenA will surpass the atmosphere of the Champions League games earlier this year. Everybody is determined to beat Twente.
"We have home advantage, but I'd say that it's 50-50. This could well become the highlight of my career and I'm confident that that will indeed be the case."
Ajax currently sit second in the Eredivisie table and are trailing table-toppers Twente by one point.