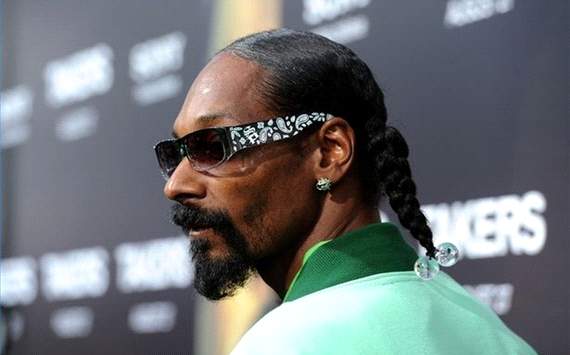 There will be no need for the mascot to respond "What's my name?" to
Gianluigi Buffon
when
Celtic
line up against
Juventus
for the first leg of their Champions League tie if rapper Snoop Dogg has his way, and leads the teams out.
After revealing his support for the club in the aftermath of their famous 2-1 over Barcelona in November,
it was even rumoured that the hip-hop star was considering investing in the Parkhead-based club
.
However, it appears merely support isn't enough for Snoop, who has now turned his attentions to obtaining a match ticket for Neil Lennon's side's clash with the grand Old Lady of Italian football.
"It's the one I need to go to. It's the game we've been waiting for," he said.
"I need tickets but I want to walk out with the team like a little kid with the banner. Yes, yes, make it happen. Hail, hail the Celts are here. Yabadabadoo!"
Certainly, despite all the furore of the 17-year-old ball "boy" who fell foul of Eden Hazard's temper during Chelsea's exit to Swansea in the Capital One Cup semi finals, perhaps the 41-year-old rapper would be best placed leaving the mascot job for the more younger generation.
However, if he does manage to get his hands on a ticket to the match, it was put to the American that he may find himself sitting next to Rod Stewart, bringing a predictable response.
"Do you think I'm sexy?"