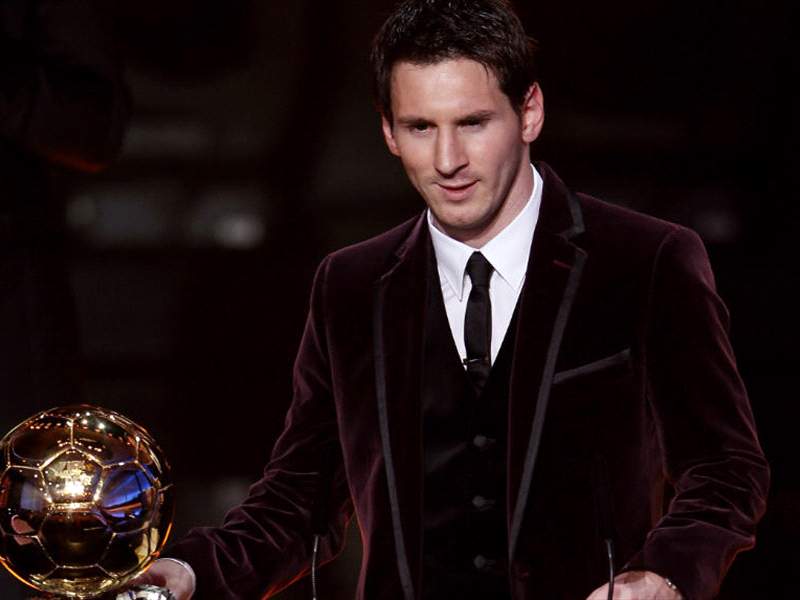 After Leo Messi completed his hat-trick of Ballon d'Or titles, Graham Hunter looks back to the Barcelona performance that first established him as the next global superstar. Who said pre-season friendlies were meaningless?
BARCA: THE MAKING OF THE GREATEST TEAM IN THE WORLD
EBOOK AND HARD COPIES OUT EARLY 2012, PUBLISHED BY BACKPAGE PRESS
The Gamper tournament is held every year in August to celebrate Barca's founder, Joan Gamper, and present the squad (particularly the new signings) to the fans. In 2005, Fabio Capello's Juventus were guests and they eventually won a thrilling match on penalties after a 2-2 draw.
During the summer, the Inter president and owner, Massimo Moratti, had told Italian media: "I'd spend crazy money if I could buy Messi. He's the only guy to have inspired me this much in a long, long time".
The previous season he had made his debut, finishing with nine appearances, and he had become Barca's youngest scorer (since superseded by Bojan), a World Cup winner at youth level and now he was in the sights of Moratti and Inter; Messi was, without question, the hot player when Juventus came to town.
It was the first time I experienced full-blown Messi-mania.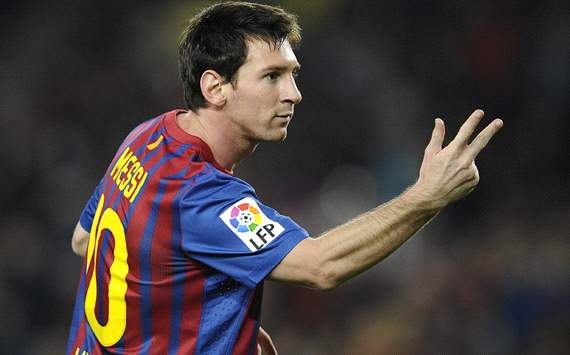 How many Golden Balls? | Messi now has three Ballons d'Or and he's still only 24


All football fans have that effervescent optimism as the new season approaches – sometimes it's a victory of faith and optimism over realism. However, the Barca faithful had suffered Madrid's dominance so long that the emergence of this young genius – at a time when Rijkaard, Ronaldinho and Eto'o had brought the good times back – electrified Camp Nou. Nearly 100,000 Catalans roared in exultation of Prince Leo. They were desperate to see how he'd perform against Fabio Cannavaro, Patrick Vieira, Giorgio Chiellini, Mauro Camoranesi, Alessandro Del Piero and Zlatan Ibrahimovic.
Compared with a typical match for Pep Guardiola's Barca, the statistics of the game are startling. Juventus controlled 62 per cent of possession in the first half – at Camp Nou – and led for over an hour. However, Messi just kept on taking the fight to Juve, skipping past tackles, drawing defenders to him before releasing a pass – he was head and shoulders above everyone else on the pitch, particularly when one slalom dribble left both Cannavaro and Gianluca Pessotto sprawling on the ground.
The crowd went absolutely wild. 'Messi-Messsssi-Meeeesssssi' chants rained down from on high. It seemed like a line had been drawn between Messi the promising youth team player and his new position as a superstar.
| | |
| --- | --- |
| The crowd went absolutely wild. 'Messi-Messsssi-Meeesssssi' chants rained down from on high. It seemed like a line had been drawn between Messi the promising youth team player and his new position as a superstar | |
He supplied the goal assist for Andres Iniesta, a wonderful, defence-splitting 25-metre pass, to cap a landmark performance. Rijkaard allowed him the hero's departure, in the 90th minute, so that he could take the applause of the crowd. It was a lung-bursting standing ovation for the 18-year-old.
Post-match, Juventus formally asked Barcelona to name a price for the player, but were instantly rebuffed. President Joan Laporta knew a good thing when he saw it.
Backstage, Fabio Capello was left with no doubt about Messi's potential. "In my entire life I have never seen a player of such quality and personality at such a young age, particularly wearing the 'heavy' shirt of one of the world's great clubs.
"That guy can do whatever he wants with the ball. It's impressive winning a world youth title this summer, but this was outstanding – this was playing with men, not against kids his own age."
Messi had arrived.
www.backpagepress.co.uk
Follow Graham Hunter on

With every extract published, Goal.com will be giving away one copy of Graham Hunter's new book. To have a chance of winning an ebook or hard copy of Barca - The Making of the Greatest Team in the World, answer the following question: How old was Lionel Messi when he moved to Barcelona? Send answers to competitions@goal.com - the winner will be announced in next Friday's extract.
Last week's competition winner: Conor O'Brien