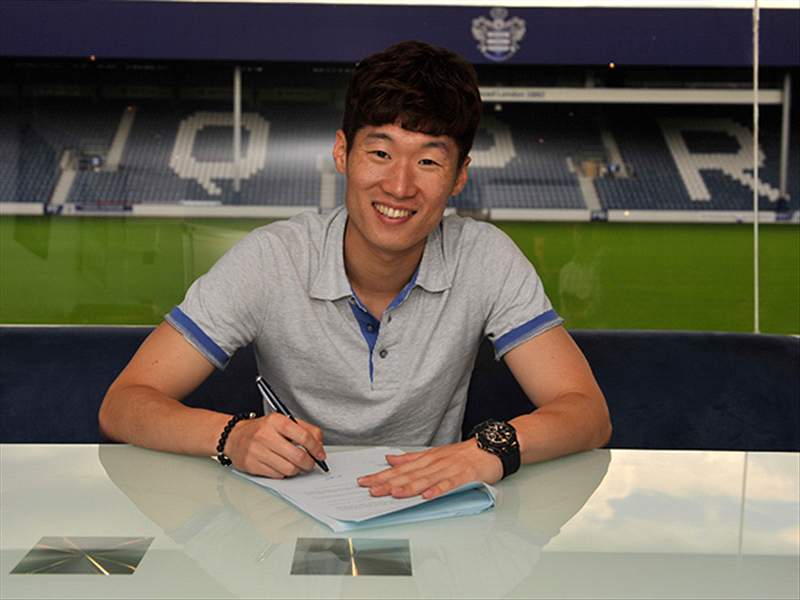 Park Ji-Sung's father has revealed the South Korean was desperate for a new challenge after falling out of favour at Old Trafford but says Manchester United opposed his move to QPR "until the end".
The 31-year-old midfielder was officially unveiled as a QPR player on Monday, ending his seven-year career with the Red Devils despite admitting they had offered him a new and improved deal.
Park's father Park Sung-Jong spoke to reporters in Suwon and revealed the ex-South Korea international had grown frustrated with a lack of game-time at United during the back end of the 2011-12 season.
BRANDING IN FOOTBALL //
FOOTBALL IS OPEN FOR BUSINESS

"Although he was in good condition last season, his playing time was limited by five to six games," Sung-Jong said.
He added: "He wanted a new challenge at a different place. Manchester United opposed the transfer until the end, but his heart was already set and he made the decision on the transfer."
Park had confirmed to reporters on Monday his reasons for the move, stating: "Last season I hadn't played as much. I would have had a good chance, an opportunity to play for Man United, but QPR made me a good offer. Their ambitions, their plan, everything was interesting for me."
Sung-Jong cited the decisive April derby with Manchester City where Park was criticised in some quarters for a sub-par performance in the 1-0 defeat. Park hadn't played for almost one-and-a-half months before being thrown in as a starter in the game by boss Sir Alex Ferguson and his father said that affected his performance, resulting in unfair criticism.
"Then came the match against Manchester City," Sung-Jong said. "It's like a worker at a company who, after a long break, struggles at first with a new assignment.
"He went through many situations and he may have gotten the impression that he was being treated like a player who was going to be dumped."
As for speculation that Park's exit had been impacted by the arrival of another Asian talent, Shinji Kagawa, Sung-Jong insisted that wasn't true.
"Kagawa's deal was announced after Park decided to transfer. There was no influence whatsoever," he said.
Follow Ben Somerford on

Follow Goal.com Asia on

and

for the latest in Asian footballing news, features, and analysis