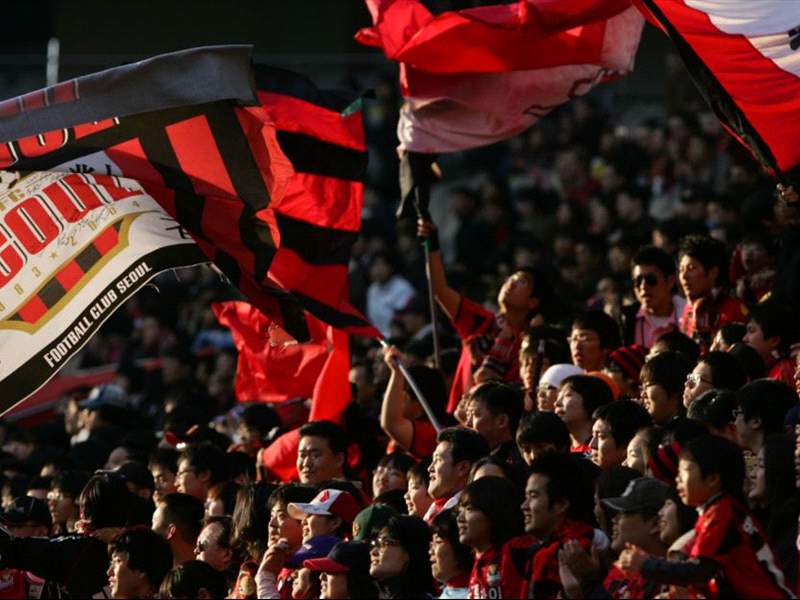 The K-League Association is facing another problem after the midweek FA Cup fixture between rivals FC Seoul and Suwon Bluewings was filled with violence on and off the pitch.
The Round of 16 encounter, which was won 2-0 by Suwon, was marred by 42 fouls and one red card, as well as a post-game incident where a Bluewings staff member allegedly assaulted a Seoul marketing official, forcing him to be taken to hospital.
FC Seoul supporters also protested the result after the game, their fifth straight loss to Suwon, by preventing the team bus from leaving by putting in place a fan-made blockade.
In March, a K-League match between Daejeon Citizen and Incheon United ended in chaos, with fans and officials involved in an on-field melee, however it had been argued the penalties imposed on the clubs wasn't harsh enough, with fines imposed and the request for entry bans on troublesome supporters.
"Korean football has yet to understand the potential hazard of collective action by fans, so the host team of a match needs to set up sufficient security to prevent it," an unnamed Korean Football Association official told the
JoongAng Daily
in the wake of the latest incident.
Follow Ben Somerford on

Follow Goal.com Asia on

and

for the latest in Asian footballing news, features, and analysis