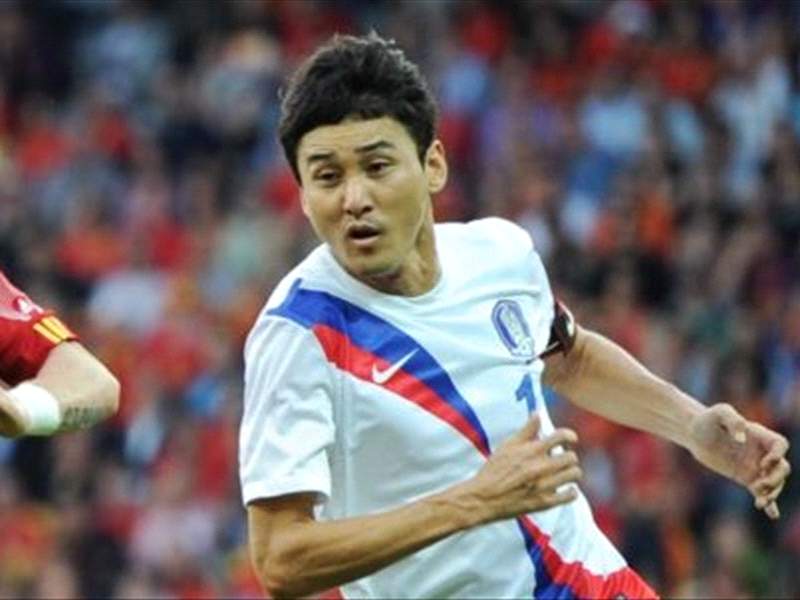 South Korea have got off to a winning start in the final round of 2014 World Cup qualifiers after fighting back to triumph 4-1 away to Qatar in Doha on Friday evening.
Yusuf Ahmed put the hosts ahead midway through the first half, but the visitors hit back emphatically with Lee Keun-Ho levelling before the break.
The Taeguk Warriors would go on to clinch the points with further goals from skipper Kwak Tae-Hwi, Kim Shin-Wook and Lee, who grabbed a brace.
Qatar, playing a counterattacking brand of football, went ahead on 23 minutes when 23-year-old striker
Ahmed
put them ahead as he snuck an angled shot in under Korea keeper Jung Sung-Ryong.
However, the visitors were level within three minutes when the impressive Kim Bo-Kyung whipped in a cross from the left-side of the box, which
Lee Keun-Ho
nodded home from close range, beating Qatar keeper Qasem Burhan to the ball.
Captain
Kwak
Tae-Hwi
put the Koreans ahead on 55 minutes with a finish from a corner and they didn't look back after his go-ahead goal.
Ulsan striker Lee tested Burhan, before substitute
Kim
Shin-Wook
added a third on 63 minutes, neatly finishing after Lee Dong-Gook's good work.
The Taeguk Warriors added a fourth on 80 minutes when
Lee Keun-Ho
netted to ensure an ideal start for the visitors, while Qatar, who won in their opening fixture away to Lebanon, suffered a tough defeat.
Follow Ben Somerford on

Follow Goal.com Asia on

and

for the latest in Asian footballing news, features, and analysis