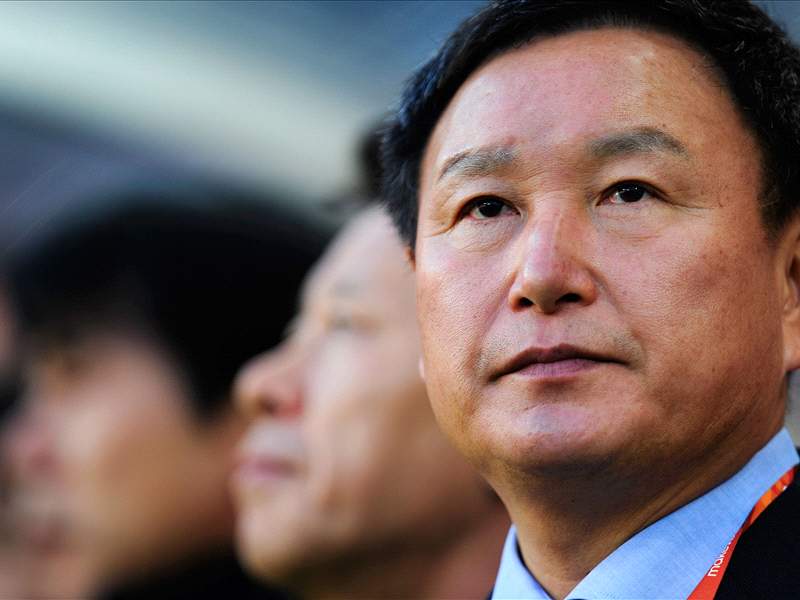 Ex-South Korea national team boss Huh Jung-Moo has stood down as coach of K-League club Incheon United after a poor start to the 2012 season.
The 57-year-old coach, who won 84 caps for his country during his playing career and led South Korea at the 2010 Fifa World Cup, has resigned in order to study the game in Europe.
The news of Huh's resignation leaked out to the Korean media ahead of Wednesday's league clash between Incheon and Gwangju which he took charge of.
Huh had planned to announce the decision after the game but following the leak, made a statement to reporters confirming his decision.
"There wasn't enough time after the World Cup for me to prepare for managing Incheon," said Huh, who moved from the Korean job straight after the World Cup to take up the post at United.
"I was planning to announce my resignition after the match, but the story leaked out, and I am sorry for my players."
Incheon players honoured Huh during the 1-1 draw when they opened the scoring in the 17th minute, where all players bowed to the coach to thank him for his contribution to the club.
Huh said he is planning to study more about football by visiting Bilbao and will be in the stands to watch the 2012 European Championship. He said he is a natural born footballer and will continue to learn the game until he dies.
Prior to Wednesday's game, Incheon were 14th in the K-League table, with four points after six games.
Follow Goal.com Asia on

and

for the latest in Asian footballing news, features, and analysis