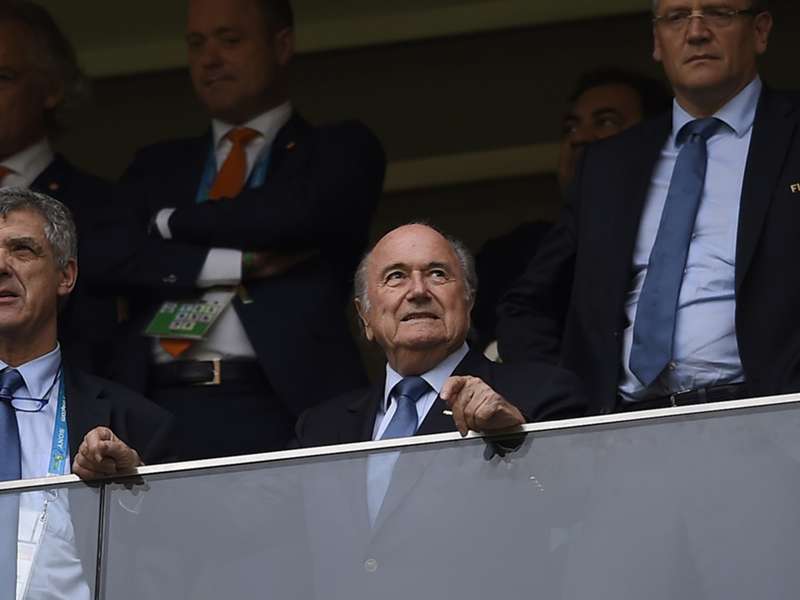 By Ben Hayward in Rio de Janeiro

Fifa president Sepp Blatter believes Brazil 2014 was a better World Cup than South Africa 2010 and gave the tournament a mark of 9.25 out of 10.

The competition came to a close on Sunday night as Germany beat Argentina 1-0 after extra-time in Rio to claim the trophy and bring an end to one of the most exciting World Cups in memory.

"The World Cup was a success," Blatter said at the closing press conference on Monday. "We have improved on four years ago in South Africa.

"This was my 10th World Cup and my fifth as president and what makes this so very, very special was the quality of the football and the intensity of the games."

And he added: "We consulted all our computers and our Facebooks and decided on 9.25 out of 10 because perfection does not exist in football."

However, the 78-year-old did call for increased efforts to stamp out racism in football.

"I am not at all happy with the way we fought against racism," he said.

Blatter was also asked about corruption in the organisation of the World Cup, but reacted angrily to the question put to him by a Brazilian journalist.

"Listen lady," he snapped. "When you speak about corruption, you have to present evidence..."