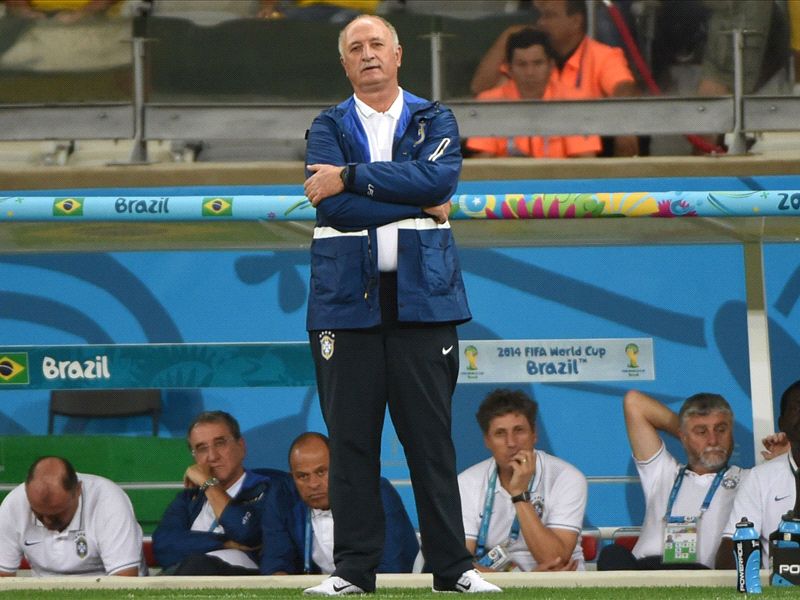 Luiz Felipe Scolari said it will be 1000 years before Brazil's 7-1 defeat to Germany is repeated, in a private conversation captured by Fifa cameras.
The under-fire coach has faced calls to resign after the World Cup following his side's chastening exit at the hands of Joachim Low's side on Tuesday.
Further light was shed on the Brazil coach's mind-set concerning the historic rout when cameras recorded an informal chat between him, his captain Thiago Silva and chief press officer Rodrigo Paiva, where the 65-year-old seemed unable to comprehend what had happened.
"It was a fatality that cannot destroy an entire work," Scolari said on Friday whilst discussing the defeat on the pitch at the Estadio Nacional Mane Garrincha in Brasilia.
"Never again, not in 1000 years. They went up seven times during the first half and they scored five. In the first 10 minutes of the second half, if I show you the tape, you'll see we had four chances.
"If we had scored those four it would've been 5-4 in 10 minutes. It's insane to think about it."
Scolari confided in his two colleagues ahead of Brazil's third-place play off with the Netherlands on Saturday.