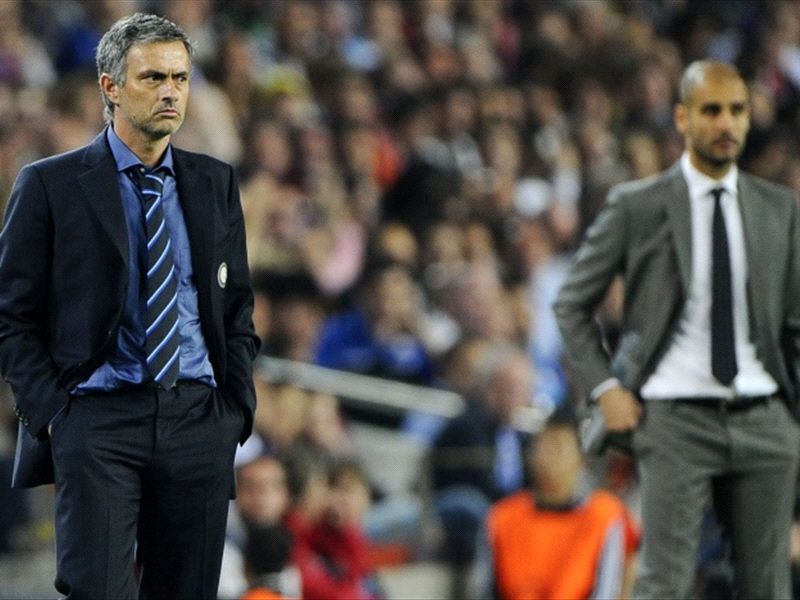 Sao Paulo coach Muricy Ramalho has backed Pep Guardiola and Jose Mourihno as potential candidates to replace Luiz Felipe Scolari as Brazil boss.
The future of the current national team boss remains in doubt following the Selecao's humiliating 7-1 defeat against Germany in the World Cup semi-finals in Belo Horizonte last Tuesday.
Ahead of Brazil's third-place play off against the Netherlands, Ramalho, who himself has been touted as a possible replacement for Scolari by Zico, has picked several famous names he feels would be suitable for the job.
"Football is in the here and now," the 58-year-old told ESPN Brasil.
"Moments come and I think now is the turn of [former Corinthians boss] Tite. He has been a winner of titles. He must be on the list for selection.
"If not a Brazilian, it has to be the best. Guardiola would be my preference. Or Mourinho. We have to have a top boss, who has those trademarks. A good operator.
"Between the two, I'd say Guardiola. But it will be the CBF [Brazilian Football Confederation] that decides. This is my opinion and I'm giving it."
Ramalho had the opportunity to become Brazil boss in 2010 but ended up staying with Fluminense and claims he has no regrets or designs on making a move for the job again.
"I'm not an opportunist," he said.
"I'm sad as everyone is. I have my way of thinking in terms of football convictions. I know this Brazilian team is here and there is glamour and vanity taking office.
"I guess I'm not keen enough on that. I insisted on a few things and felt it would not work. I refused and I do not regret it. That was back then."