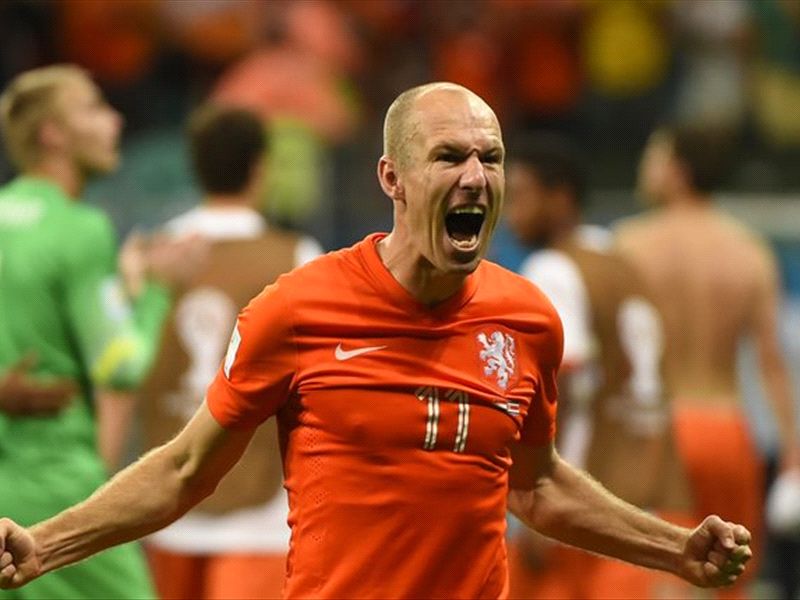 Patrick Kluivert believes that
Arjen Robben
can do as much damage to
Argentina
as
Lionel Messi
can to his own
Netherlands
team.
The Bayern Munich winger has been one of the stars of the tournament, along with the Barcelona forward, and the two will meet in Wedensday's semi-final.
Kluivert, part of Louis van Gaal's coaching team, believes the last-four encounter will be evenly matched as both teams have star quality in their ranks.
"The quality of Argentina is awesome. It will be very hard for us and for them," he told
AS
.
"Argentina have major individual players. Both teams have players who can decide a game. Stopping Messi? How do Argentina stop Robben?"
Kluivert is also prepared for some fatigue to creep into his players after they were made to beat Costa Rica in the quarter-finals via a penalty shoot-out, but feels his players will be up to the task.
"There will be tiredness for sure, but the same goes for Argentina. We have time to get our fitness. We won't be too tired because we have four days to rest and four days is a lot."