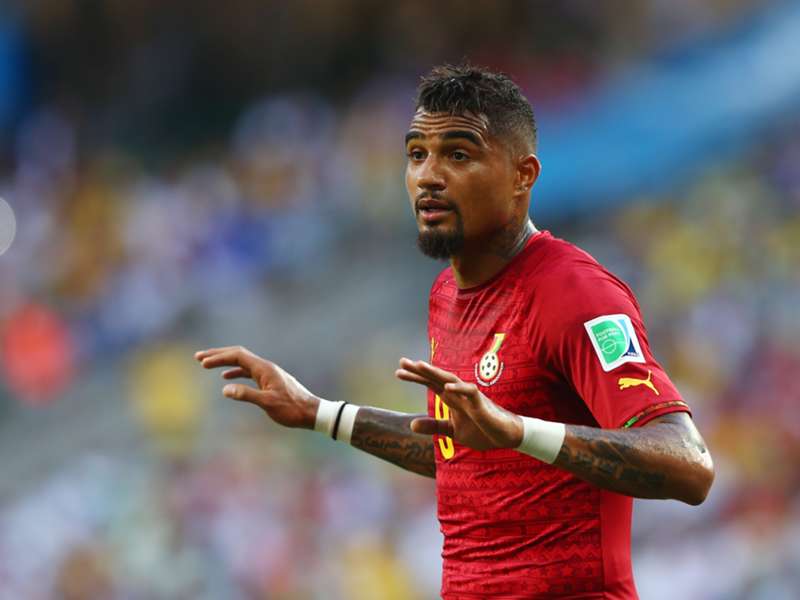 Ghana midfielder Kevin-Prince Boateng has hit out at the organiation of the Black Stars' World Cup campaign, claiming the entire process was "a catastrophe".
While Ghana enjoyed some memorable moments during the competition, including a 2-2 draw against Germany and a record-breaking goal from Asamoah Gyan, the Black Stars' time in Brazil was shrouded in controversy.
Players threatened to boycott the remainder of the competition over a dispute concerning bonus payments, while Boateng and Sulley Munari were both sent home over a breach of discipline.
The former AC Milan man has now spoken frankly of his experience throughout the World Cup process and claims the level of treatment the squad received from the Ghanaian footballing officials was 'insulting' at times.
"I am very, very disappointed," said Boateng, speaking to SportBild. "It simply was no good time. It was a nightmare from the first day of preparation until the end.
"I never thought that you could organise a World Cup preparation and a World Cup that badly: hotels, flights - everything in an amateurish way.
"Our flight from Miami to Brazil took 12 hours. We were in Economy Class, packed. The legs hurt. For a pro, that's an insult. Meanwhile, our president sat in Business Class with his wife and his two kids. In Brazil the people responsible managed to lose my luggage. I did not have my football boots for days, no tapes, nothing. It was a disaster.
"Prior to the match against the US we slept in a sleazy hotel. This one can never have been recommended by Fifa. The rooms were wet. I had to change my room because it was like a swimming pool. There was water dripping from the ceiling."
Ahead of the Black Stars' final group game against Portugal, the squad threatened to boycott the match in protest at unpaid bonuses before Boateng was later sent home, and the Schalke man believes he was made a scapegoat for his honesty with Ghana's footballing officials.
"There were two or three players who were happy that me and Sulley Muntari were suspended," said Boateng. "I made my point. There wasn't a single player who was happy. I have the feeling that we met a hundred times with our whole delegation. We told them that there are many things that have to change.
"I am an easy victim for them because I told them face-to-face that they are liars who do not keep their promises.
"The president promised that we would travel better, get better accommodation in the future. A better organisation and preparation. He didn't keep his promise. At the end, I was simply dissatisfied.
"[The bonuses were] part of it, pretty normal. That was one of the smallest problems. It all just came together during one month. It was a catastrophe.
"I just ask myself where all the money is going. The FA gets lots of money from sponsors, from Fifa. They certainly do not spend it for hotels, flights, the team and its preparation."
Boateng did not close the door on a future international career with the Black Stars, but did acknowledge that it would be difficult to return to the fold.
"They kicked me out. I love the country and the people but it is hard for any sportsman to continue under these circumstances."