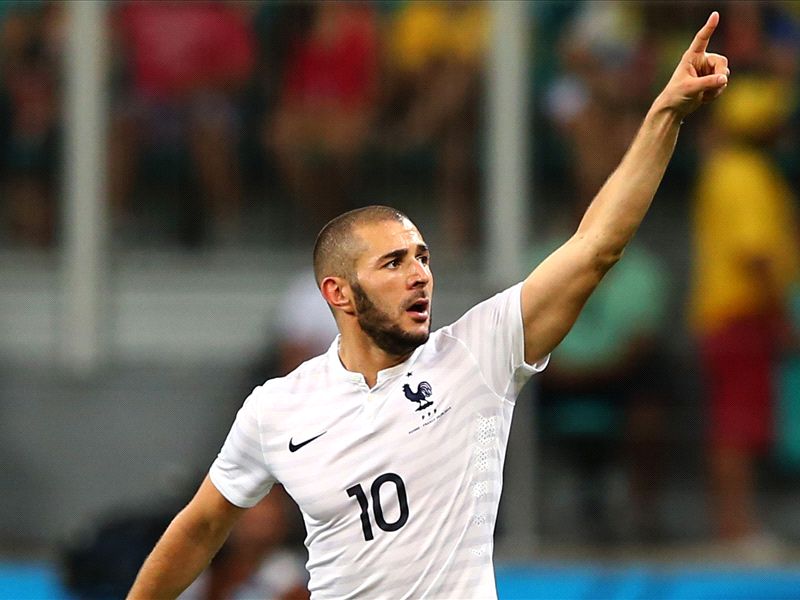 Gerard Houllier thinks France forward Karim Benzema is nipping at the heels of Cristiano Ronaldo and Lionel Messi as one of the best players in the world.
After claiming the Champions League and Copa del Rey in a highly successful season with Real Madrid, Benzema has continued his impressive form with three goals in Les Bleus' two group games at the World Cup.
The 26-year-old's performances for his national side in Brazil have seemingly quashed criticism about his ability to convert his domestic form to the international stage for his nation.
And Houllier admits that the striker's recent outings in the France shirt show that he is not too far behind the likes of Ronaldo and Messi as a "world-class player".
"He is always the scorer. But he has improved with his team-mates," the former France coach was quoted as saying in Journal du Dimanche.
"He is not just a poacher. He is a good passer. And he is strong mentally. He can sometimes seem unmotivated, but he knows what he wants. He is a sponge. He takes [things in] and learns."
Houllier added: "He is now falling into the category of world-class players. Ronaldo, Messi, [Robin] Van Persie, [Arjen] Robben and [Luis] Suarez are perhaps a little above him.
"But he is younger. The goal against Australia [in October 2013, after Benzema went 1,222 minutes without scoring] has done him good. [Coach] Didier [Deschamps] played an important role during the period of drought, which all attackers go through."
France have already qualified for the knockout stages of the World Cup following a 3-0 win over Honduras and a 5-2 thrashing of Switzerland in Salvador.
Didier Deschamps' men will now play their final Group E match against Ecuador in Rio de Janeiro on June 25.