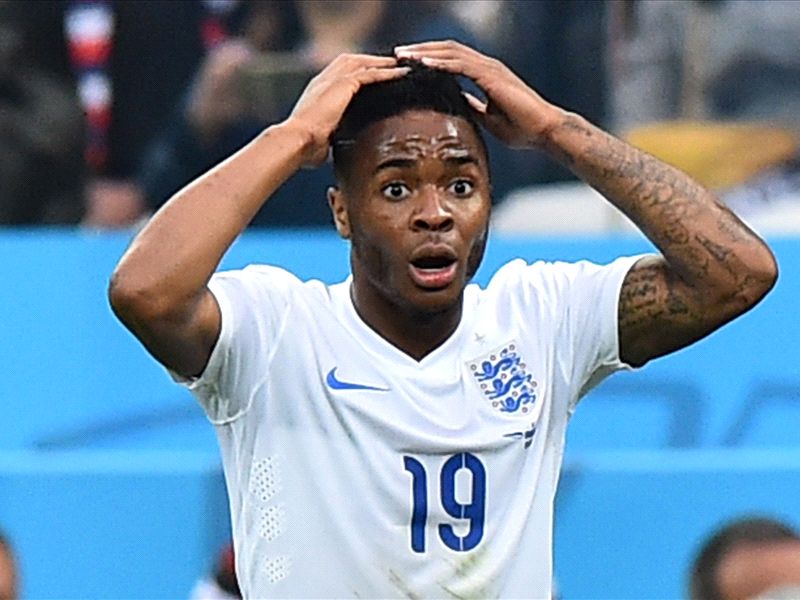 By Richard Jolly
First, the good news. England were still very much in the World Cup when Spain were eliminated. Had we known that would be the case a couple of weeks ago, the logical assumption would be that Roy Hodgson's team were to enjoy a stellar tournament. Perhaps they could end 48 years of hurt. At the very least, it might mean a first semi-final appearance since Euro '96.
Instead, they have rewound the clock to 1958. It was 56 years since England had gone out of the World Cup in a group stage. It isn't now. The "unbelievably slim" chance of progression that Roy Hodgson mentioned after defeat to Uruguay vanished within 21 hours. The major surprise is that Costa Rica may top this group of death - not that England won't qualify from it. Lose to Los Ticos and this will be statistically – and perhaps actually – England's worst ever World Cup.
And yet it may not feel as deflating as 2006 or 2010, when so many expected so much more. Realists feared an early exit from the moment England were drawn against Italy and Uruguay and FA chairman Greg Dyke made his infamous throat-slitting gesture. The optimism generated by the youthful verve Raheem Sterling and Ross Barkley demonstrated against Italy quickly dissipated. The thoughts of a new, exciting England lasted for a few days. England were devoid of ambition in Euro 2012. They discovered some at this World Cup, but it wasn't underpinned by enough pragmatism. They could not marry attacking expertise with defensive reliability.
Sterling and Barkley at least offer the promise of a brighter future, which is the sort of solace unsuccessful teams often need. But the brutal truth is that, with the exception of the two youngest members of the squad to take the field, there have been too few other positives on the pitch.
There was industry, true, but that ought to be taken for granted. England gave the impression of being a unified camp, too, unlike in 2010, but that should not be interpreted as an achievement, either. There aren't many: the defence was poor and porous, the midfield outnumbered and the attack, despite Daniel Sturridge's lovely goal against Italy, less potent than Uruguay's, which featured a man who was pictured in a wheelchair four weeks earlier.
Many players should be applauded for reaching Brazil but too few can cherish their memories of it. It looked a tournament too far for Steven Gerrard and, as he didn't get on the pitch, Frank Lampard. This was a squad spliced together from players aged between 18 and 36 but statistics show World Cups are often won by teams with an average age of 28.
That is when footballers are often at their optimum and England have too few players at their peak. Wayne Rooney, coincidentally, is 28, but this is not just about the Manchester United striker – he had his best international tournament for a decade, albeit only by default because the others were so dreadful.
The Rooney generation compares unfavourably with the so-called golden generation of serial quarter-finalists. Lacking world-beaters, England hoped one supposed superstar and deserving characters could compensate until a younger group developed. It transpired they couldn't.
Some of the theoretically solid squad members – Glen Johnson in particular – weren't solid enough. The World Cup came just too late for Phil Jagielka. Jordan Henderson was ever willing but, like many an England player before him, failed to replicate his club form on the international stage. Danny Welbeck did bring reminders of his United displays, running around a huge amount without accomplishing a great deal.
Effort without achievement: he rather symbolised England. The impression is of earnest people, trying a lot but coming up short. The manager is a case in point. Dyke had already confirmed that Hodgson is staying on as manager, perhaps because he is the ultimate committee man, and perhaps due to the lack of alternatives. His squad selection was comparatively uncontroversial, too, simply because England weren't omitting world-class talents. They don't have that luxury.
Maybe England might have been able to camouflage some of their individual deficiencies with more tactically astute management. Certainly the pool's other three head coaches, Cesare Prandelli, Oscar Tabarez and Jorge Luis Pinto, have distinguished themselves more in that respect.
Yet this was always a transitional team and England failed to paper over glaring cracks. Perhaps, with Sterling and Barkley rising stars, with Sturridge, Henderson, Joe Hart and the injured Theo Walcott still in the first half of their careers, with Jack Wilshere, Alex Oxlade-Chamberlain, Phil Jones and Luke Shaw in the squad and others – John Stones, Calum Chambers, Steven Caulker, Ravel Morrison, Will Hughes – to come through, better days lie ahead. Perhaps. The alternative is continuing mediocrity. England may grow accustomed to it.