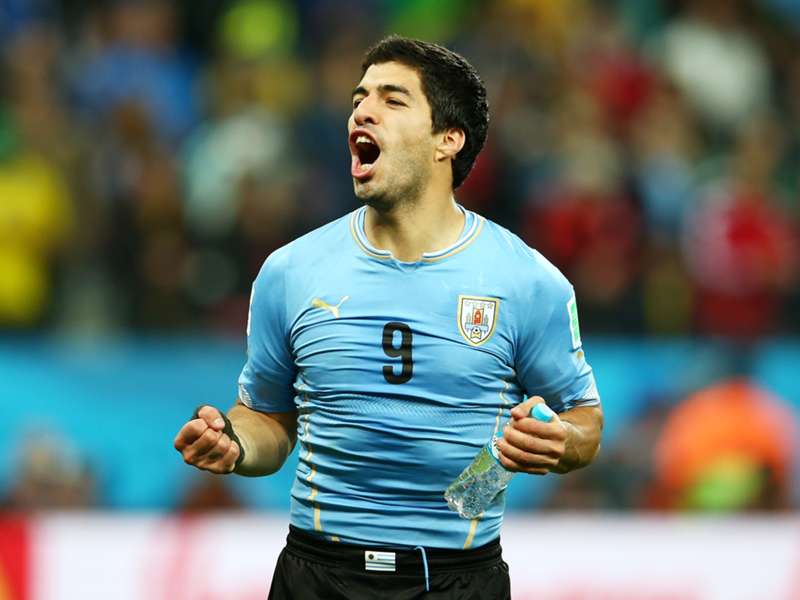 Luis Suarez revelled in Uruguay's 2-1 win over England, suggesting that his side had reacted in the best way possible to their loss to Costa Rica.
The Liverpool forward, who hadn't played since undergoing knee surgery in May, scored either side of a Wayne Rooney tap in to give Oscar Tabarez's side a vital win in Sao Paulo.
Speaking after the game, Suarez admitted he had "dreamed" of scoring twice on his return from injury and suggested that Uruguay had answered their critics after their 3-1 defeat to Costa Rica last Saturday.
"I've dreamed of these goals," the 27-year-old told reporters.
"We suffered a lot. But we won and that's what really matters. Now we've got a strong challenge ahead and we have to play Italy, which will be a harder match.
"And to those who criticised us, there you have it".
Suarez enjoyed a superb season with Liverpool, scoring 31 times in 33 Premier League games, but it was feared he would not be fit to take part against Roy Hodgson's side and was emotional in describing the impact of national side physio Walter Ferreira on his recovery.
"I was suffering from cramps more than 10 minutes before my second goal," he continued.
"But something told me I couldn't leave the pitch. When celebrating my first goal, I had to go and thank our physio because if he wasn't for him, I wouldn't have been able to play in this World Cup."