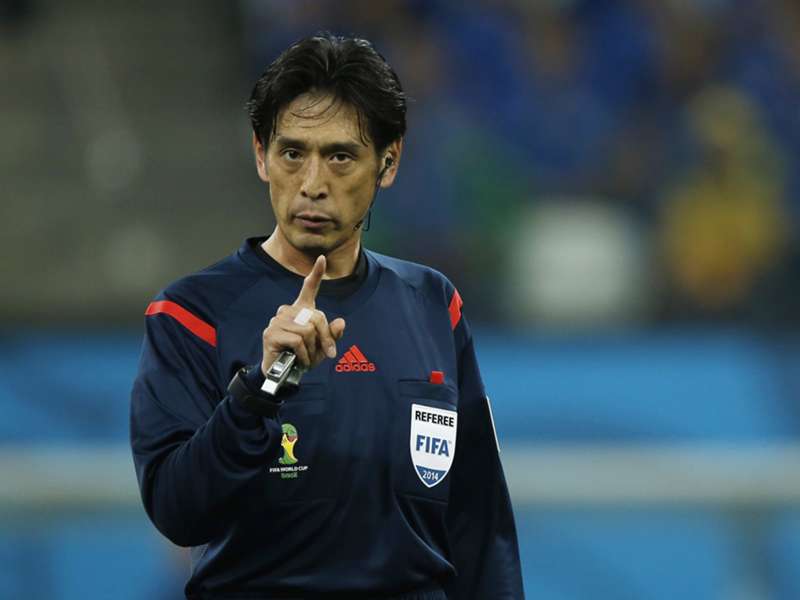 By Kris Voakes at the Arena Corinthians in Sao Paulo
The pre-match build-up seemed to all be about one controversy or another, and Brazil's opening World Cup fixture against Croatia has prompted more conjecture thanks to the refereeing of Yuichi Nishimura.
While Neymar was the name on the lips of every Brazilian fan funnelling out of the Arena Corinthians, the Croats in attendance were echoing the words of coach Niko Kovac in fingering the Japanese in charge as the game-changer.
The award of a penalty to Fred for falling under the slightest of contact from Dejan Lovren was the decision which drew the greatest ire from Kovac, while his players were also unhappy with an elbow from Neymar on Luka Modric which earned him only a yellow card seconds before he grabbed the first of two goals to equalise.
Former World Cup referee Urs Meier was clear in his opinion that Nishimura should not have been handed such a huge assignment when speaking on ZDF after the game.
"Mistakes like this do not happen with referees that are used to refereeing in matches like this. When you are involved in Champions League matches on a regular basis, you can evaluate situations like this better," Meier claimed.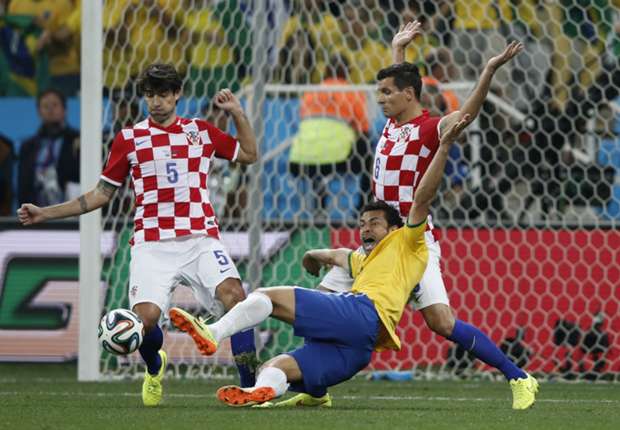 Drop said Fred | The striker went down easily in the area but won a disputed second-half penalty
"There was only little contact. The referee also had a bad angle and he did not even try to get a better angle. Therefore should never have whistled [for the penalty]. If anything, he should have given Fred a yellow card for diving."
It is hardly the first time that a huge decision in a World Cup match has had people questioning whether or not a referee from a supposedly lesser nation should be given the task of officiating the bigger fixtures, but it is not as though Nishimura has not refereed at this level before.
Indeed, many will remember him for being the man who helped to end Brazil's 2010 hopes by sending off Felipe Melo in their quarter-final exit to Netherlands.
However, Nishimura has something of a chequered history in his homeland. While he has picked up many awards in Japan and been widely regarded as one of the best officials in Asia, he also courted controversy in 2008 when he allegedly swore angrily at a player.
And when he was awarded with the J-League's Referee of the Year award last December, one woman in the audience yelled out questioningly: an act seen as demonstrating a huge lack of respect in Japanese culture.
Add in the fact Nishimura has shown red cards to the wrong player so many times that there's an entire section dedicated to them on his Japanese Wikipedia page, and you have a referee that was primed to cause some sort of stir at this World Cup sooner or later.
But his decision to hand Brazil a gift-wrapped penalty when Croatia were in a position to take something from the game could well be remembered as his biggest gaffe yet.
The World Cup already has a huge contender for the mistake of the tournament.
Follow Kris Voakes on