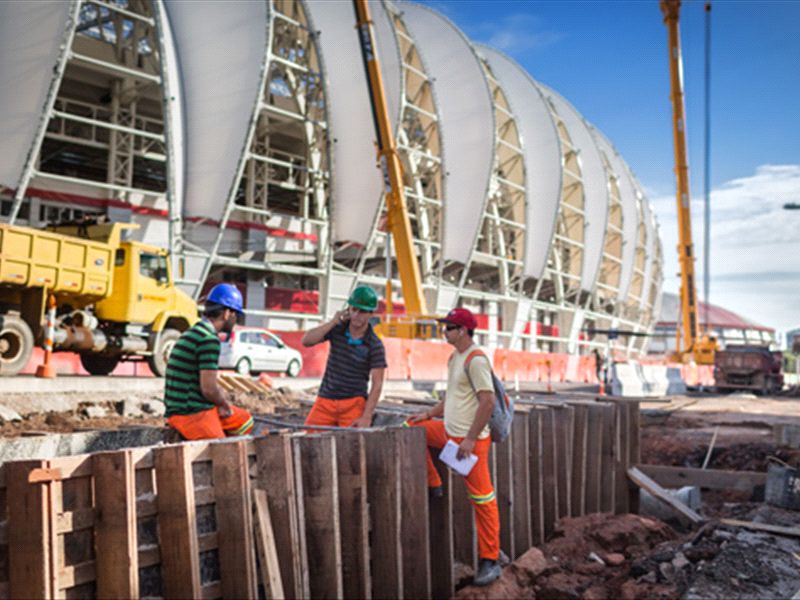 Brazil might be at least one stadium short for the World Cup as the Estadio Beira-Rio in Porto Alegre is not ready yet, according to the city's mayor.

The ground is due to host five games in this summer's upcoming tournament - four group ties and one second round clash - but is one of the six venues which had to have its deadline extended from the end of 2013, with the other six having been finished in time for last year's Confederations Cup.

The problem with the Estadio Beira-Rio, the southernmost of all the 2014 World Cup's host stadia, is that necessary temporary structures have not yet been installed despite there being just 80 days until the competition gets under way.

Porto Alegre mayor Jose Fortunati revealed that if a vote to give tax exemptions to companies building the temporary structures - such as media facilities and hospitality areas - is not passed then construction will not be able to be completed.

"This is the point which is the crux in terms of holding the World Cup in Porto Alegre," he told Radio Gaucha on Monday. "If the bill is not voted, we will not have the World Cup in Porto Alegre.

"This is because we will not have the resources to do it. We have no plan B, plan C or plan Z. The only alternative is this."

The local government and Internacional - who play at the Estadio Beira-Rio - are at an impasse because the club do not want to foot the bill for the temporary structures, which the Rio Grande do Sul state has insisted must happen.

Should the vote be passed on Tuesday then private companies will be rewarded with tax incentives and advertising space during the World Cup for help financing the stadium's completion.