"We are satisfied with the crowds in stadiums, not only numbers but the atmosphere. Of course, we need to improve. If all matches were a full house, it would be better."
Believe it or not, the above quote from AFC Competitions Director Tokuaki Suzuki is actually refering to the 2011 Asian Cup in Qatar, where crowds have generally struggled to reach five figures during the group stages.
When Qatar took on Uzbekistan in the opening match of the tournament at the Khalifa International Stadium, just under 40,000 people attended. When powerhouses Saudi Arabia and Japan clashed in their final group game, just over 2,000 dotted the Ahmed bin Ali Stadium.
Low crowds are nothing new to the Asian Cup and a variety of reasons have contributed over the years, including a general lack of interest from host nations in the fortunes of visiting teams – even those that boast internationally recognized names such as Tim Cahill, Keisuke Honda and Park Ji-Sung – and economic climates that aren't conducive to travelling or paying for football tickets.
Qatar doesn't have the luxury of a large population to call upon, which makes the support the national team has received impressive; however, it has exacerbated the issue of attendances, save for the isolated case of India.
Locally-based Indian fans have turned out in their thousands and added much needed colour and noise to a tournament that isn't lacking in terms of drama and quality of football; the "atmosphere" that Suzuki refers to is otherwise largely non-existent.
Meetings between West Asian sides have admittedly drawn healthier crowds in the region of 15 or 16,000 people but should a match between Syria and Saudi Arabia not fill stadiums given their geographical proximity to the host nation?
It hasn't been the case and one suggestion has been that local Qatari fans barely knew of the tournament's existence until its first week.
Goal.com's
Rahul Bali has confirmed however that banners and flags promoting the event are present through Doha.
Indeed, Doha is the central hub of this tournament, as it will be during the 2022 World Cup; four of the five venues being used for the Asian Cup are based in the capital, with the exception being Ahmed bin Ali Stadium, located on the outskirts of the city in Al Rayyan.
If geography isn't a reason for the low crowds, perhaps the Qatari population are a little picky when it comes to football, opting only to turn out for the likes of Argentina and Brazil rather than their neighbours.
Of course this is the hallmark of football fans generally across Asia, a continent where the stars of the English Premier League and La Liga are more readily identifiable than those of the Iraq or Uzbekistan national teams.
Nonetheless, sparsely populated stadiums aren't a good look for a nation that was a controversial choice to host the World Cup in eleven years time, only giving a sense of legitimacy to arguments that Qatar lacks football pedigree.
Nine thousand tickers were sold for the Japan-Saudi Arabia game, yet these statistics will mean little to onlooking European fans and commentators.
Despite its quality and development, the Asian game already suffers from a lack of interest and credibility at times overseas and paltry attendance figures for the continent's flagship tournament will do nothing to improve the situation.
As Australia international Brett Holman put it rather bluntly, "Worldwide it's [the Asian Cup] not recognised as a good tournament."
Holger Osieck has meanwhile gone as far to suggest that Qatar Armed Forces are used to fill up the stadiums, simply for aesthetics.
It seems too late for a solution to be found given the quarter finals are about to get underway and it's unlikely that there will be a dramatic improvement on crowd figures during the knockout stages (save for the final).
Both the AFC and Qatari football seem to have made an embarrassing oversight in not doing enough to fill up stadiums, surely something that should have been identified as a key issue after the World Cup bid victory.
Follow Chris Paraskevas on

.
Keep up to date with the 2011 Asian Cup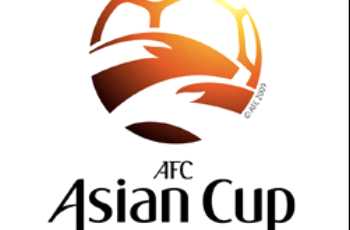 on our Asian Cup Homepage!