Japan
midfielder
Shinji Kagawa
says new Blue Samurai manager Alberto Zaccheroni's experience in Italy will provide the team with crucial tactical knowledge ahead of the 2011 Asian Cup.
One of the Asian Cup favourites, Japan kick off their campaign in Group B on Sunday against Jordan in Doha.
Zaccheroni was appointed Japan boss in August but has only led the team in two friendlies following visa problems, and is only beginning to assert his methods on his players.
Borussia Dortmund star Kagawa said Zaccheroni's background in Italian football with counter-attacking play would be invaluable to the side who may face similar challenges in Qatar.
"Most of the teams we'll face will try to hit us on the counter," Kagawa said. "We just need to be patient throughout the 90 minutes because we will get our chance at some point during the game.
"So if we stay focused, we're bound to generate the results we're hoping for.
"We've been working on trying to create space. The key will be making space for ourselves when our opponents don't give it to us, and when we find it, we have to capitalize. It won't be easy.''
Japan defender Tomoaki Makino, who recently sealed a move to German Bundesliga club FC Koln, said Zaccheroni's approach to coaching had been exciting for the players.
"Training has been so rewarding. Every day is a learning experience," he said. "We've been doing the same things over and over, but the coach is just trying to pound things into us through repetition.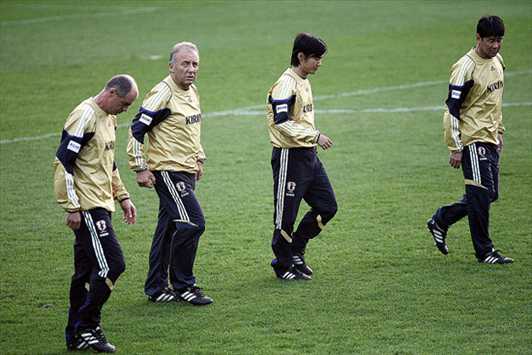 Japan's stars are praising the methods of the former Serie A coach.
"Everyone is focused and like I said, we're getting so much out of each and every training session.
"What he's asking for can be difficult so we won't get it down right away, but we're making progress day by day."
Makino added the 57-year-old former Internazionale, AC Milan and Juventus boss' approach was not overwhelming for the players given there's precious little time before their tournament opener.
"Communication has been a problem on the national team in the past, but from the coach on down, everyone appears to be on the same wavelength so far," he said.
"There's a lot of communication, a lot of demanding from each other and the atmosphere is very good. If we don't understand something, we can just ask the coach.
Makino added: "He was very specific on crosses today. He wants us to always be aware of our man, but also of anyone else in potentially dangerous positions.
"It can be complicated, but we stop training to ask questions if we have to because everyone understands it is for the greater good.
"He says in Italy, a lot of the goals are conceded from crosses and he wants to make sure it doesn't happen to us.
"He's been trying to drill it into our heads that we can't be spectators, just standing around and watching the ball go by."
Keep up to date with the 2011 Asian Cup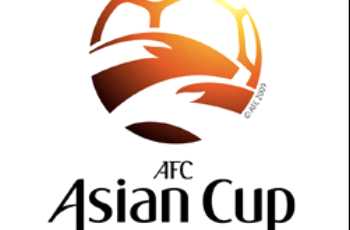 on our Asian Cup Homepage!