Name:
Javad Nekounam
Age:
30
Country:
Iran
Club:
Osasuna
Position:
Defensive Midfielder
Strengths:
Passing Range, Vision
Javad Nekounam is a rare breed of the modern Iranian footballer, plying his trade in one of the world's best leagues at a time where European stars are a commodity for Team Meli.
In fact, he's one of only two such players in his country's Asian Cup squad, the only other his Osasuna teammate Masoud Shojaei.
Since joining the Spanish outfit after an impressive individual performance during Iran's 2006 World Cup campaign Nekounam has had a relatively successful time abroad, developing in the meantime into his national team's most important player.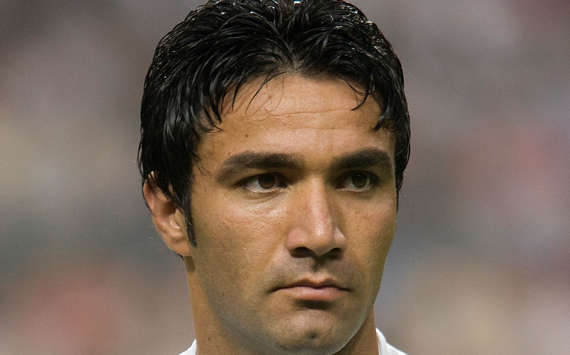 From the base of midfield he is capable of controlling the direction and pace of games thanks to a diverse range of passing, accurate both long and short but most effective when picking the ball up from his defenders and playing his side out of trouble.
His calm on the ball regardless of how close he is to his own goal is a defining characteristic of his game and it is what makes him such an invaluable asset. The 30 year-old regularly holds together the Iranian midfield and can turn defence into attack in an instant with his trademark diagonal balls that usually find the feet of their intended target.
A constructor of play, Nekounam also has an excellent goal scoring record and is always a threat with his intelligent late runs into the area. His aerial ability makes him lethal inside the box and allows him also to provide a useful shield in front of his back four.
DID YOU KNOW?

Nekounam is the first ever Iranian to play in Spain's top flight.

Such an ability to combine defensive and offensive responsibilities makes him the beating heart of the Iran midfield. Nekounam is also a skillful player who is also able to beat opponents with subtle changes of direction, while he is a threat from long range and his goals could prove vital given Iran are lacking a proven striker.
One of the stars of the 2004 Asian Cup, he has made good on the promise he showed earlier on in his career and has notched up over 100 caps and over 20 goals for his country, experience that manager Afshin Ghotbi will be keen to use in Qatar.
Given Ghotbi's preference for more than one defensive midfielder, most of Iran's attacking movement will start from deep areas, where Nekounam's vision and passing range will need to be utilized.