In a new weekly series, Goal.com will be compiling the statistical data, expert analysis, and progressive season records on the two best players in the world, Lionel Messi and Cristiano Ronaldo.

For this week's head to head battle, we take a look at something special off the field and explore the world of social networking.
How They Played This Week
Who came out on top in the recent round of La Liga action?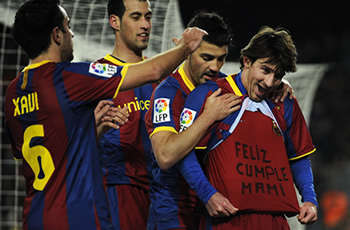 Lionel Messi (Barcelona 3-0 Racing Santander)
Messi amazingly scored only his second La Liga goal of 2011, and neither have been from open play. The Argentine netted from the spot - making amends for his midweek penalty miss in the Copa del Rey - after David Villa had drawn the foul inside the box.
His goal gave Barca a 2-0 lead against Racing Santander, but before that, he set up Pedro to chest in the opening goal of the game after a slick one-two with Villa. Messi also saw a free-kick parried away by Tono, before being involved in the build-up to Barca's third goal.
Goal.com Player Ratings Comment:
Put Barca on track by skilfully setting up the opening goal, then kept his cool to slot home the penalty that ended the match as a contest. Superb, as always.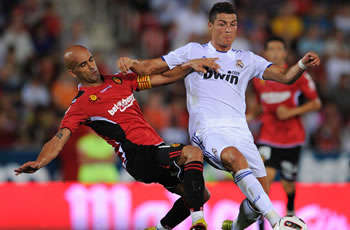 Cristiano Ronaldo (Real Madrid 1-0 Mallorca)
For only the third time this season, Ronaldo failed to score in consecutive league games.
The Portuguese made a quiet start to the match against Mallorca, and only had one shot on target by the end of it.
His first crack at goal was from a free-kick right on the edge of the box which flashed just wide. He also saw a header crash against the bar in the latter stages of the game. However, he was involved in Madrid's winning goal when he released Esteban Granero to set up Karim Benzema to score.
Ronaldo failed to get an assist despite creating a series of chances for his team-mates, most notably a backheel which Marcelo was unable to finish off.
Goal.com Player Ratings Comment:
Couldn't get a grasp on the game like we know he can, but CR7 was still pivotal to los Blancos play. Part of the move which lead to the goal and lifted his side in the second period.
Lionel Messi
(vs Racing Santader)

Cristiano Ronaldo
(vs Mallorca)
Goals
1
0
Shots (On Target)
4 (4)
7 (1)
Assists
1
0
Passes (Completed)
88 (74)
70 (48)

Balls Lost
15
15
Balls Recovered
0
1
Fouls Suffered
0
2
Goal.com Rating
7.5
7.0
The Social Network


It's become all the rage over the past year; the world of social networking has engulfed the football community. Some of the biggest players in the world have taken a shine to this unprecedented way of communicating with their fans and followers via sites such as Facebook and Twitter.

We look at how both Cristiano Ronaldo and Lionel Messi have approached the world of social media.

CRISTIANO RONALDO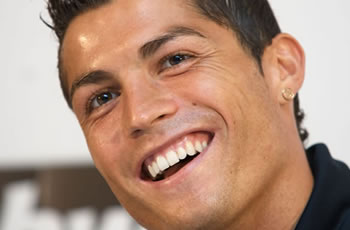 Cristiano Ronaldo has actively embraced the social network revolution in recent years, with his official website, http://www.cristianoronaldo.com/ almost exclusively linking directly to his profiles on Facebook, Youtube, Myspace, and Twitter.

All of his sites are slickly created, and regularly updated, with Twitter in particular a favourite, leaving messages to his followers before and after matches.

He uses all forms of media to facilitate his worldwide image, as well as to promote his range of endorsements and his extensive charity work.

Social Networking In Numbers:




18,500,000

1,560,000

150,000

3,500,000 official views
LIONEL MESSI



Lionel Messi has resisted the temptation to become involved in social networking at any level, instead utilising his own conventional website to provide sporadic updates on his life both on and off the pitch.

Indeed, http://www.leomessi.com/ focuses more on his achievements with Barcelona as well as the Lionel Messi foundation, which highlights the charity work he undergoes in his positon as an international ambassador for UNICEF.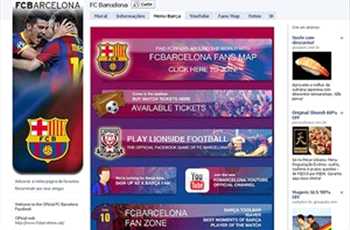 However, with the 23-year-old collecting his second consecutive Ballon d'Or earlier in the month, interest in the Argentine has never been more prevalent, and a Twitter campaign has commenced to encourage Messi to provide his worldwide audience a greater insight into his thoughts.

Does his reluctance to converse with fans regularly affect his image, or does it merely add to the mystique of the world's best player?



Goal.com's Social Networking Expert, Kunwar Ali, offered his thoughts on the benefits of social media.

"There is a really good relationship developing between football and social media that allows footballers and their fans to both get what they want from each other.

For a dedicated fan, it connects them very personally with the footballer they love. Players can promote content from their advertisers, charities, news in general, results, injuries and pretty much any information their fans will find interesting.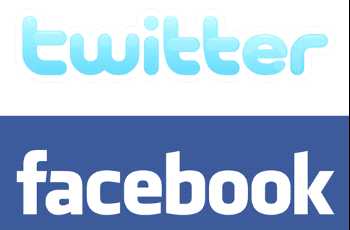 So, in an era when sports stars and other celebrities can seem distant and aloof, social media is quickly giving the stars the ability to communicate more freely with their fans and give people an insight into the much coveted lifestyle of the modern professional footballer.

Social media continues to get ever closer to the live action, with footballers "tweeting" before and after matches and training even. The power of Twitter in football knows no bounds!

It will be really interesting to see as the internet develops what the next innovation will be between footballers and their fans."

Story of a Season

Who's had the best campaign so far in La Liga?


Season Stats






Minutes Played
1593
1895
Goals


Penalties
Free kicks
First goals

19

22

*



Total Shots (On target)

77 (44)

141 (55)
Assists

14

6

*



Passes

1168
(team total: 15,339)
915
(team total: 11,024)
Passes Completed

976
(team total: 12,585)

647
(team total: 8870)

Fouls Suffered
28
50
Fouls Committed
13
18
*Marca, who awards the Trofeo Pichichi, has credited Ronaldo with 23 goals (and 5 assists)
Follow Goal.com on

. Get the latest football news direct... Check out Goal.com's

page; be part of the best football fan community in the world!