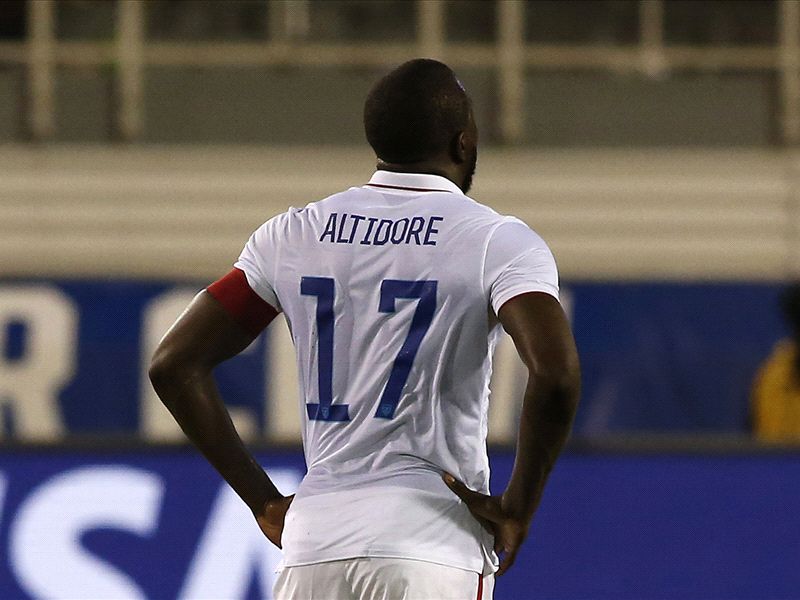 Jozy Altidore launched a foul-mouthed rant towards the referee in USA's 1-1 draw with Switzerland on Tuesday and paid the price as he was shown a red card.

The Toronto FC striker was penalised by Italian referee for a clear trip on a Swiss player midway through the second half, which earned him a booking from Italian Luca Banti.

Even the language barrier failed to confuse what Altidore meant when he unleashed a tirade of abuse in the direction of the official in protest at his yellow card, with the referee swiftly giving the ex-Sunderland man his marching orders.

After a positive start in which Brek Shea's sublime free-kick put the visitors ahead on the brink of half-time, Altidore's dismissal triggered a Swiss comeback and Valentin Stocker scored the equaliser with 10 minutes to go in Zurich.

USA head coach Jurgen Klinsmann refrained from being too critical of Altidore after the match and said: "It is unfortunate, but it happened."