Goal.com
, in association with Coca-Cola, are counting down the Top 50 most memorable World Cup celebrations of all time. We go back to 1994 today when Sweden went all the way to the semi-finals with Tomas Brolin among their top performers. Look at him go...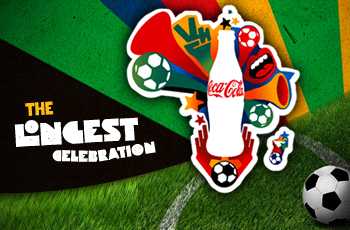 21: Tomas Brolin - Sweden (USA 1994)

Swedish football reached its zenith in the blazing summer of 1994. After going close on home soil at Euro '92 the Swedes went all the way to the semi-finals in America with only eventual winners Brazil defeating them on their route to an eventual third place. Parma superstar Tomas Brolin, who broke English hearts two years earlier, was one of many who shone as he scored a clever goal against Romania during a thrilling a quarter-final. One of the best free-kicks of the whole tournament sold their opponents a dummy the size of Texas leaving Brolin to sneak in and smash home. Cue the trademark Swedish pirouette. It was to be his career highlight and the best performance by the Swedes since they reached the final way back in 1958.


You can win an all expenses paid trip to the finals in South Africa by creating your own celebration video. Log onto www.youtube.com/cocacola to post your contender for glory. The crazier the better! The best ones will win a dream trip to the World Cup and there are thousands of runner up prizes of EA FIFA 10 and EA FIFA WC computer games to give away too.


Tomorrow
: 20
Missed a goal? Catch up with the Top 50 here.