Like your bets to be backed up by the statistics? If so, then Soccerway's weekly betting guide could be for you.
For the past 15 weeks the best betting minds behind the site have been putting together a free document to examine the upcoming matches from around the globe and highlight which selections may be of interest.
There is a new edition due for release on Friday January 6 and the first guide of 2017 promises to be a valuable resource to bettors who are looking to use information to influence their weekend activity.
Edition 14 of the Soccerway guide was the most successful in the publication's short history, landing a second 9/1 (10.0) accumulator of the campaign as well as eight other stats-based winners.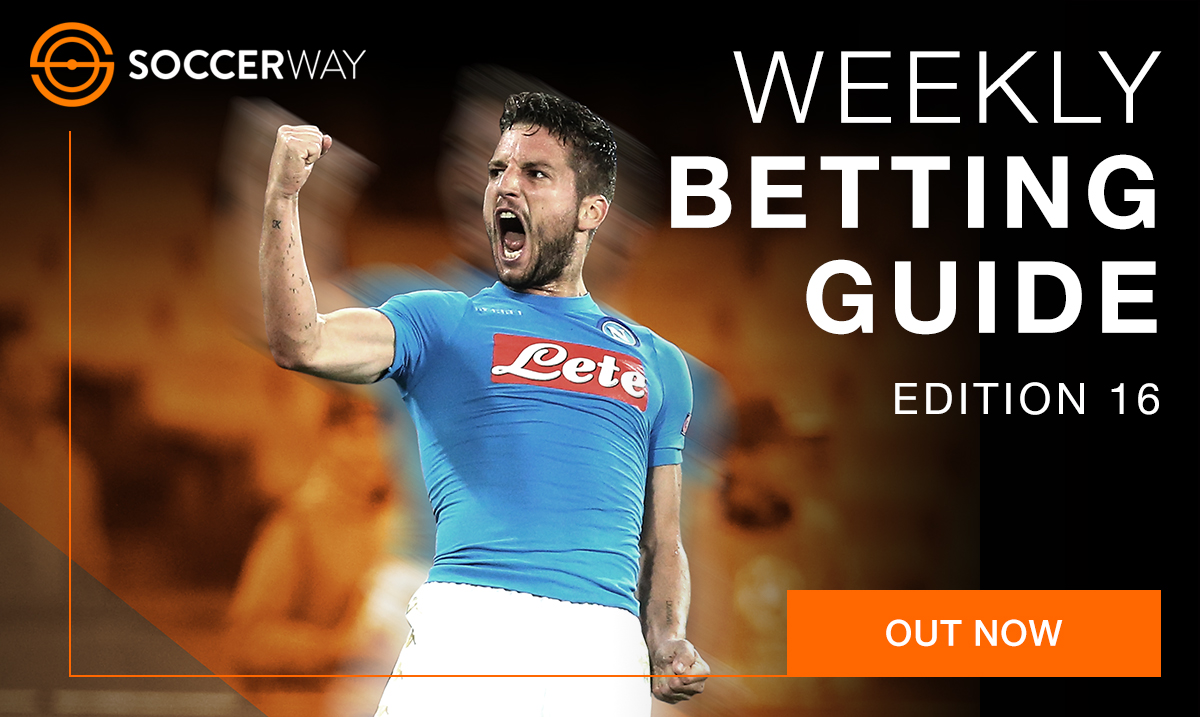 The picks cover several areas from head-to-head records, current form, goal time analysis and much more. There's also a look at the latest Opta facts and what they can add to the betting landscape.
The weather claimed several of the fixtures on the shortlist for last week's guide but there were still a handful of winners, including a 6/4 (2.50) shot for the Old Firm meeting between Rangers and Celtic.
With coverage of the upcoming FA Cup third round as well as analysis of the Football League plus picks from Serie A, La Liga and beyond, the new release is not to be missed. It's available free to all Soccerway members and will be distributed by email as soon as it's released. Some of the teams covered include Roma, Barcelona and Napoli, plus there's another accumulator for those who are chasing a bigger return for their wager.
Missed the mail or prefer to read a copy online? Simply log into Soccerway and find the latest copy in your account. Click on the profile icon next to the log in button and you'll be presented with your basic information. Underneath the "save" button you'll see a link to download the latest copy of the weekly betting guide.
If you're not already registered then don't waste any time, become a Soccerway member today and get your hands on the latest betting guide before anyone else.