Sir Alex Ferguson's successor at Old Trafford will be Jose Mourinho according to the bookmakers. The Special One told English newspaper
The Sun
: "I miss England and my next job will be in England," and bookies have been quick to respond to Mourinho's remarks by drawing up a book on his next move.
Jose Mourinho's Next Job Odds
Man Utd @ 5.0
Man City @ 5.25
Bayern Munich @ 8.0
Chelsea @ 8.0
Liverpool @ 10.0
Juventus @ 12.0
Arsenal @ 15.0
Barcelona @ 15.0
Inter @ 20.0
Milan @ 25.0
The two Manchester clubs will meet in the FA Cup semi-finals and it appears they will also duke it out for the services of Mourinho. There's precious little to separate them in the market to secure the Portuguese tactician with plenty of early money being lobbed on Man City.
Current boss Roberto Mancini is coming under increasing pressure at Eastlands. If he fails to get past United in the FA Cup and falls short of secuing Champions League football, the ex-Inter boss will surely be heading through City's revolving door. A price of
5.25
is well worth a punt as the club will be able to indulge Mourinho with an unlimited budget.
Bookies have been creating a market on Sir Alex Ferguson's successor for a decade. Fergie was originally due to step down in 2002 but has remained at the helm for another nine years and shows no signs of retiring. Therefore the price of
5.0
could be worthy of a small single bet along with a larger punt on Man City to acquire Mourinho.
In a strange quirk, it's Chelsea who lead the running in the race to bring their former favourite back to the Bridge. The Blues are
2.25
to line up a special reunion but with Mourinho under contract to Real Madrid for another three years it's likely that their ex-manager will remain at the Bernabeu for at least another season.
If he does see out his Real Madrid contract, by that time Sir Alex Ferguson will be 72 and the Man Utd job just might be available by then.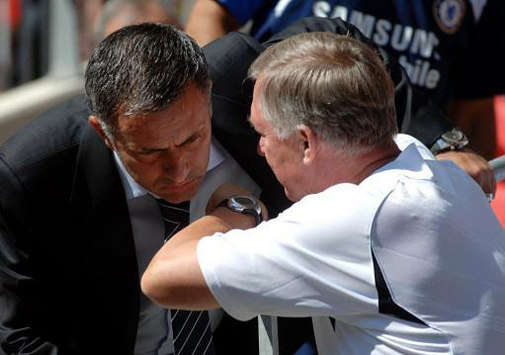 Jose Mourinho's Next English Club To Manage Odds
Chelsea @ 2.50
Man Utd @ 2.75
Man City @ 3.0
Liverpool @ 11.0
Any other @ 17.0
Arsenal @ 21.0
Tottenham @ 21.0
Rumours of a split with Jorge Valdano are rampant at Real Madrid so bookies are hedging their bets on the 'Mourinho to walk' market. He's a zero value @
1.07
to take his leave of Los Blancos by September 1 compared to
1.43
to still be on the Bernabeu bench by then.
In his relatively short managerial career of just over a decade the Special One has coached six teams. He tends to deliver success and then clear off and bookies expect him to take his leave of Real Madrid sooner rather than later.

Jose Mourinho to leave Real Madrid by September 1
Yes @ 1.07
No @ 1.43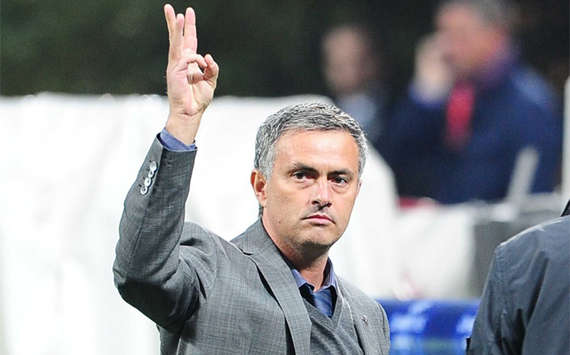 Betting Verdict
Managerial markets are hugely popular with bookmakers and punters due to their topical interest. A figure like Jose Mourinho will always attract money with the vast majority of bets on this market being losers.
Mourinho has made it clear he wants to return to the Premier League so you can forget about Bayern Munich. German is one of the few languages he doesn't speak and a return to Italy is doubtful also. He's been there and made the treble t-shirt.
There are plenty of parallels between Chelsea 2004 and Man City 2011. A club with deep pockets, proud history but no league title for decades, seeking to establish themselves in the Champions League and in the shadow of local rivals.
The Special One knocked Arsenal off their perch and they haven't recovered since. He'd relish the chance to do the same to Manchester United at the helm of their city neighbours.
After all, a few years of success with City would be the ideal preparation for the job he's said to really covet - Manchester United.
The Pick:
Jose Mourinho's next club (Man City) @
5.25
Sign up with William Hill for a free £25 bet