Our dearly departed World Cup threw up some weird and wonderful results and prompted many gamblers to pull their hair out. Millions were lost backing against New Zealand who were the only side to leave South Africa with an unbeaten record. One punter lost €40,000 alone on the All Whites.
So now that the dust has settled, what have we learned from World Cup 2010? We pick out five lessons to take with you from here on in.
5) Pay No Attention To The First Game
If the World Cup demonstrated anything it's that previous patterns and records went out the window. Spain lost their first game against Switzerland who were a mighty
13.44
to beat la Furia Roja. No team had ever won the World Cup after losing their opener and no European team had ever won the trophy outside of Europe. Both have been consigned to the history books. Punters who remained loyal to Spain saw their odds stretch to
8.0
after the Swiss defeat as the likes of Argentina and Brazil become popular again. Both were sent packing in the quarter-finals as Spain took home the trophy.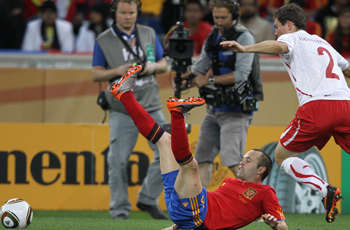 4) Ignore The Ridiculous Hype About England
The Three Lions were hot favourites in all three group games and the bookies fancied them to beat Germany too. As always the spin machine took over with England and bookies laughably made them third favourites behind Spain and Brazil in some quarters before a ball was kicked. Since winning the tournament in 1966 England have failed to qualify three times and reached just a single semi-final, which they lost. Brace yourself for another load of nonsense for Euro 2012...if they qualify. If England ever win anything I'll eat my hat.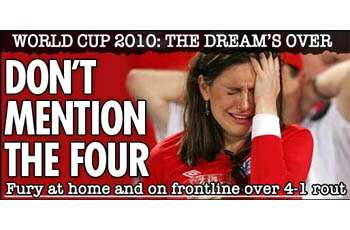 3) If In Doubt Back 'The Germans'
Only one nation is ever referred to with a 'the' and it's Jogi Loew's side. The Germans, as they are irritatingly called by most pundits, are tournament specialists and save their best form for the big occasion. Bookmakers underestimated them big time against England and Argentina when they were underdogs and canny punters made a killing. Germany were
3.29
to beat Argentina! Of course Serbia beat them in the group stage and Spain in the semi-finals but backing the Nationalmannschaft to win will pay off more often than not. Isn't that what matters in this game.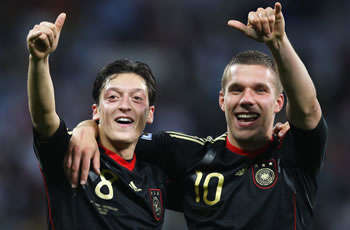 2) Forget About Argentina
If the hype is annoying about England the same can be said for la Albiceleste. Argentina were installed as favourites at
5.25
after the group stage as pundits bought into the Maradona comeback story. Since El Diego led them to the final in 1990 Argentina have never gone beyond the quarter-final stage being booted out in the first round in 2002. Their temperament remains suspect and it will need a change of coach and attitude for them to do anything in four years time. Don't bet on it happening.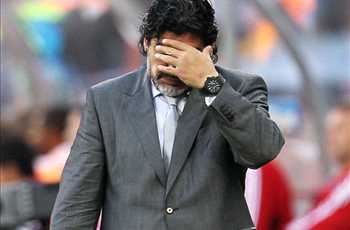 1) Don't Discount Asian Sides
Asia wasn't tipped to have a strong World Cup only for South Korea and Japan to reach the knock out stages. Japan's manager Takeshi Okada was laughed at when he said the his side could reach the semi-finals but the smirk was wiped off everybody's face when they beat Cameroon and Denmark in the group phase. The Blue Samurai were
4.0
to beat the Africans and
3.60
to beat Denmark. Japan's demolition of Morten Olsen's cocky Danes was one of the best performances of the tournament.
South Korea made it out of the group after defeating Greece and earning a point against Nigeria. They lost narrowly to Uruguay in the last 16 while their neighbours North Korea performed commendably against Brazil and were then given a hiding by Portugal.
Asian football is on the rise with Japan ranked 9th in the FIFA World Cup rankings ahead of Chile, Portugal, United States and even England. South Korea were placed 15th, more than ten places ahead of Italy and France.
Bookies may be in the habit of underestimating Asian sides in major tournaments but we shouldn't be any longer. After the 2010 World Cup we should all take them more seriously in future.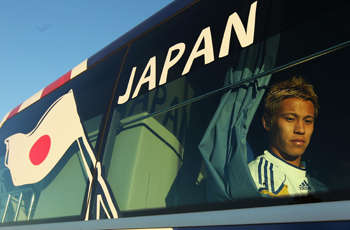 Place a bet now with Goal.com's official betting partner Titan Bet who are offering an exclusive bet £25 get £25 offer for Goal.com readers

Odds correct at time of publication. Goal.com encourages all readers who bet to do so sensibly.