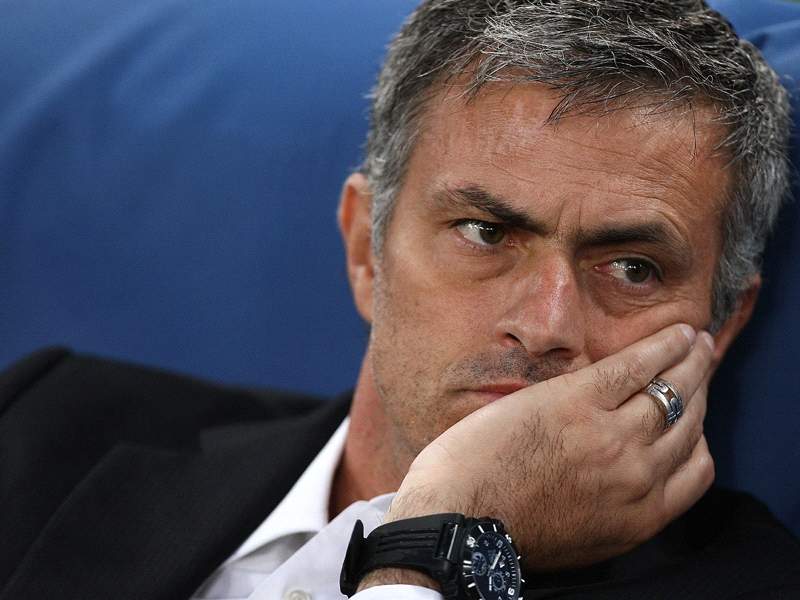 * Mourinho to coach Inter next season
3.30 (23/10)
* Mourinho to coach Real Madrid next season
1.25 (1/4)
The bookies can clearly smell something is up judging by the short odds on Jose Mourinho remaining in Madrid beyond Saturday's final.
Goal.com
readers have made their minds up too, with 60 per cent of you believing the former Chelsea coach is on his way to La Liga in our
recent poll
.
Having just guided Inter to a domestic double, the self proclaimed 'Special One' is on the verge of a treble and would enter the history books as one of the handful of managers to win Europe's greatest prize with different clubs.
Standing in his way though is Mourinho's one time mentor and friend Louis Van Gaal, who can also notch up a similar feat having triumphed with Ajax back in
1995. Both men have egos the size of Greenland so it's no wonder the clash has been dubbed as 'God versus the son of God.'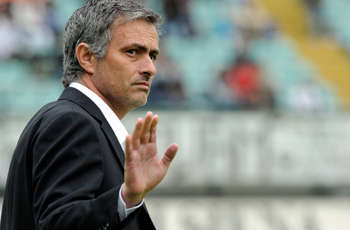 Why Madrid?
A record breaking season points wise is unlikely to be enough to save Manuel
Pellegrini's bacon and he's admitted as much. Remember, Real Madrid are the club who gave Jupp Heynckes the boot shortly after winning the Champions League in 1998 and treated Vincent del Bosque with contempt in 2003 despite delivering consistent European success for Los Blancos. Pellegrini doesn't stand a chance and he knows it.
In a recent press conference the Chilean mused: "When there are so many rumours, they cannot all be lies. If there is a coach who is a better winner, I don't know him."
Well there is one and his name is Jose Mario dos Santos Felix Mourinho. Present location: Milan. Future location: Undecided.
Mourinho doesn't enjoy a reputation for champagne football but his services are coveted by Real Madrid for a very simple reason - success. Whether you love him or loathe him the Portuguese tactician is a winner and has consistently delivered trophies wherever he has worked.
Los Blancos need a strong character in the Fabio Capello mould who can deliver results and fast. Mourinho fits the bill perfectly and he would inherit a superb set of players, be given plenty of money to bring in new stars and would relish ripping up Barcelona's empire plans.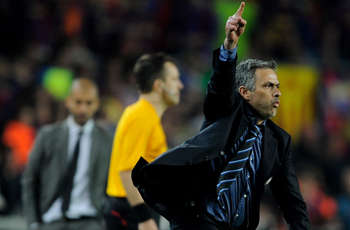 For a man of Mourinho's colossal ego it would be the ultimate compliment that
Real Madrid have sought out his services. He, the man who began his career in top class football as a translator, is wanted no make that demanded by the most famous club in the world to revive their fortunes.
It's an absolute no brainer what decision he will make if/when the call comes,
and regardless of how Saturday night goes it will come. You can bet on that.

David Mole, Goal.com's Betting & Odds Expert
"Watching Mourinho's teams is like watching an army as they line up in parade, two incredibly disciplined banks of four playing to win at all costs. He might play to kill the final as a spectacle
(0-0, 8.0)
, he will play to win it at all costs
(Inter win, 2.19)
. Either way I'd like him to take the trophy, just so we can all revel in his celebration at the final whistle!
"Jose isn't particularly well liked in Italy, he doesn't appear to like it there himself and that all points towards a move to the Bernabeu next season
(1.25)
."


Place a bet on Jose Mourinho's future now with Goal.com's official betting partner Titan Bet where you can also find a comprehensive list of Champions League final markets.