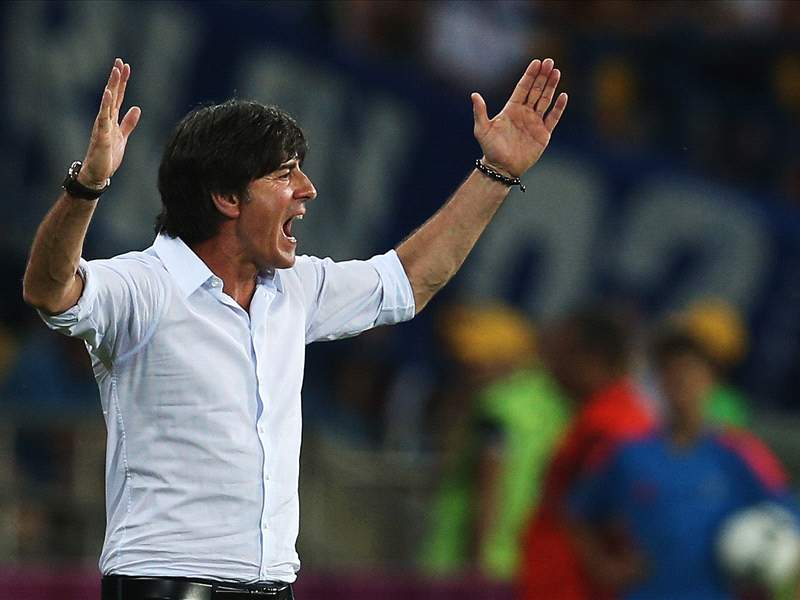 Raphael Honigstein

Euro 2012 Columnist


Follow on
In the end, he didn't quite succeed but
Joachim Low
had tried his best to do everyone a massive favour in Gdansk on Friday night.
After a interminable, over-charged build-up full of tired euro/debt/bailout puns, his three line-up changes had helpfully provided a brand-new, different narrative for lazy minds everywhere.
"A huge gamble". "Resting players". "Arrogance". "Complacency". Those were the buzz-words for those who love to substitute closer scrutiny of a manager's choices with armchair psycho-analysis, national stereotypes ("German haughtiness") and footballing clichés ("you never change a winning team") from the last century.
It was interesting to see that even much more clued-up observers couldn't help but see Löw's three changes - Klose, Reus, Schürrle in for Gomez, Podolski, Muller - through the prism of their own country's football ideas.
"Wow. Are the (replaced) players fine with that?", a well-respected Dutch journalist asked me before kick-off. She was obviously imagining how Bert van Marwijk's side would have reacted to such prominent modifications half-way through the tournament. (Not well, I presume)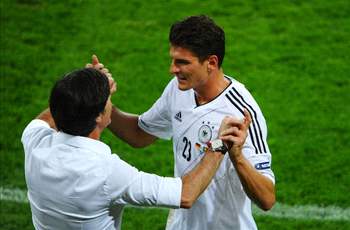 Low's changes signified the exact opposite of arrogance and over-blown self-assuredness - they signified doubt
The obvious answer in Germany's case was that "they had no choice but to be okay with it". Podolski, Müller and Gomez all dutifully stopped in the mixed zone after the final whistle to declare that the squad's depth was a good thing, that changes were to be anticipated and that they fully understood and supported Low's decision.
Maybe a Greece team who defended in numbers but not nearly as well Low had feared would have been overcome with any line-up, who knows. But the comfortable 4-2 result shouldn't be the only reason why the negative pre-match narrative was rendered obsolete.
The 52-year-old's decisions told us so many remarkable things about himself and this team that they really warrant more open-minded inspection.
The first point to make is that his changes signified the exact opposite of arrogance and over-blown self-assuredness - they signified doubt.
Despite winning all three games in the group stage, Germany didn't show the attacking fluidity that Low has come to expect. On the one hand, this had little to do with the team itself but with destructive opponents.
"No one gives us the same space like in 2010, teams are better organised than at the World Cup, they don't run around like in kindergarden here," explained Muller, implying that England and Argentina had both done precisely that in South Africa.
But Löw also realised that simply carrying on with the same line-up in these changed, more hostile circumstances was not delivering the required openings. It didn't quite work as well as Löw, the football perfectionist had wanted, so he changed it in favour of trickier, more mobile players.
Secondly, we now know that all this talk about there being "a flat hierarchy" in the side is essentially true. The footballing fluidity is reflected in the up-and down-wardly mobile meritocracy inside the team.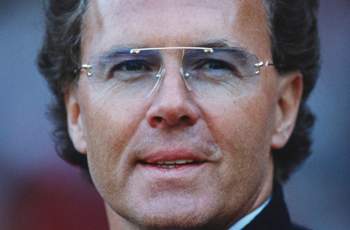 Franz Beckenbauer kept shuffling the pack excessively on the way to the 1990 World Cup win

Mertesacker, for example, thought he was pillar of the side a month ago. So did Podolski and Muller. Neuer, Lahm, Ozil and Khedira remain the last genuine untouchables right now but the latter wasn't entirely sure he'd start before the tournament.
Even Schweinsteiger must look over his shoulder after a well-below par performance. Another poor 45 minutes in the semi-final will not be tolerated by Low.
A third, closely connected point is that of the much increased squad depth. In 2010, Low only made a single line-up change - Boateng for Badstuber after the 1-0 defeat to Serbia - that wasn't forced on him by suspension.
He made the very best out of having limited options by fostering a club-team like understanding but the lack of decent back-ups was exposed against Spain in the semi-final. This time, it's the other way round.
Limited preparation time has prevented him from training as meticulously as they did in the past, but the extra options, internal competition and freshness make up for it.
And by the way, German coaches have never believed that teams shouldn't be changed. Franz Beckenbauer kept shuffling the pack excessively on the way to the 1990 World Cup win, to name but one obvious example.
Italy and England, Germany's possible semi-final opponents, can take plenty of heart from the fact that Low and his Germany are still not entirely settled, still looking for a formula that brings out the best of this squad. But you wouldn't past them to find the right solutions in time.
Raphael Honigstein is The Guardian's German football correspondent and is talkSPORT's expert on all matters concerning Germany. Honigstein also writes for the BBC and Sports Illustrated, as well as Suddeutsche Zeitung. Before getting involved with journalism Honigstein studied law and has also written books including 'Harder, Better, Faster, Stronger' and Englischer Fussball: A German View of Our Beautiful Game.