By Dirian El Amine

When Germany and Netherlands take to the pitch at Kharkiv on Wednesday, it will not be the first time the two arch-rivals have clashed at a major tournament. The two neighbouring countries have locked horns at a number of World Cups and European Championships, and share a fierce rivalry after a number of heated encounters over the years.

With the Group B clash as hotly-anticipated as ever, Goal.com takes a look at five of the most memorable clashes between the Nationalelf and Oranje.
World Cup 1974: Germany take the trophy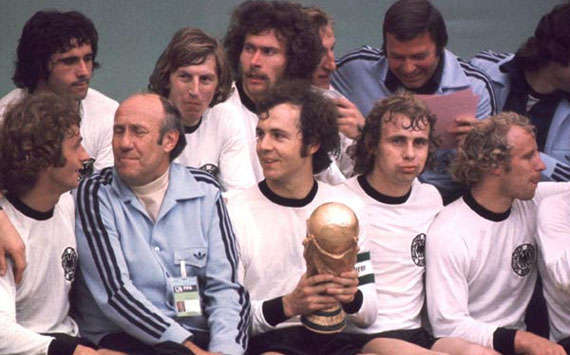 The intense rivalry between these two teams goes as far back as July 7, 1974, when Germany beat Netherlands 2-1 to secure their second world title. The Germans started the match as the underdogs, but goals from Paul Breitner and Gerd Muller overturned Johan Neeskens' second minute opener to power them to glory. Oranje never stopped attacking and created a number of chances to level the scoring, but it was not meant to be as Rinus Michels' men were made to settle for the silver medal.
World Cup 1978: A draw with consequences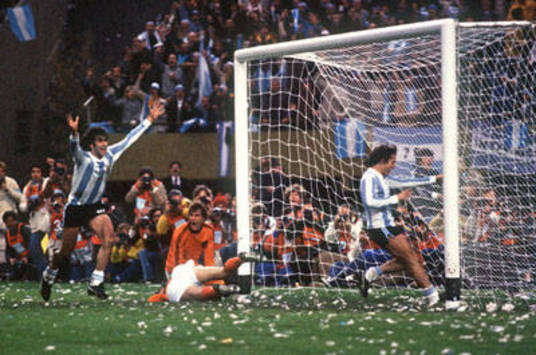 Only four years later, the arch-enemies would meet again, this time in the second round of World Cup 1978. It ended all square as goals from Rudiger Abramczik, Dieter Muller for Germany and Arie Haan and Rene van de Kerkhof for Netherlands resulted in a 2-2 draw. The game was marred by violent incidents, though, as Dick Nanninga punched Bernd Holzenbein in his stomach, before the latter returned the favour by grabbing his opponent's nose. The consequences of the draw are all too familiar: Germany were sent home, while the Dutch would go on to reach the final, where they were beaten 3-1 by Argentina after extra time.
Euro 1980: Germany win another title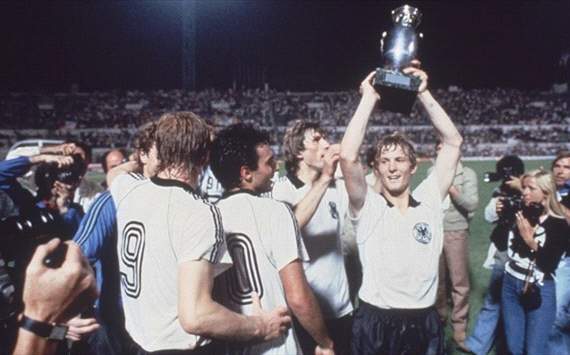 Fans did not have to wait too long for the next encounter: It was Netherlands - Germany once again in the second game of the group stage at Euro 1980. An impressive hat-trick from Klaus Allofs helped the Germans to a comfortable lead, who held on despite Johnny Rep and Willy van de Kerkhof making it 3-2 in Naples. "We were desperate to record a victory, because this win was incredibly important for our pride," stated Karl-Heinz Forster. The win over their arch-rivals was an immense confidence boost for Jupp Derwall's men, and soon after they were celebrating the European title.
Euro 1988: Oranje get their revenge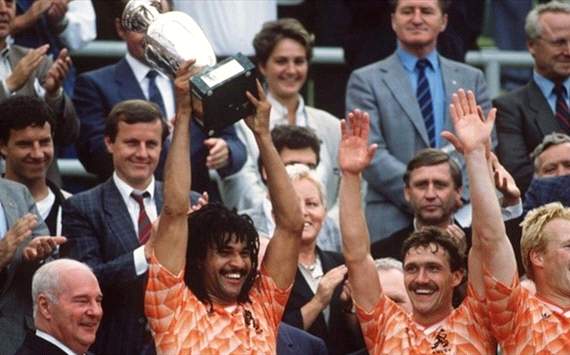 The fierce rivalry between the Dutch and the Germans seemed to be nearing its end halfway through the 1980s. Oranje had not been able to beat their rivals in their last 10 attempts, with their last win dating back to 1956. And where Germany had won two world and two European titles, Netherlands were still awaiting their first major tournament win. Things would finally change in 1988, though.
The semi-final at Hamburg's Volksparkstadion was the 27th encounter between the two in history, and one that would not soon be forgotten. Lothar Matthaus helped Germany to a 1-0 lead from the penalty spot, but goals from Ronald Koeman and Marco van Basten eventually ensured that Oranje came out victorious.
"Finally have we eliminated those disgusting Germans," the match-winner, Van Basten, commented. It was revenge at last for the Dutch, who celebrated in numbers, Koeman making the headlines for all the wrong reasons when he pretended to wipe his backside with Olaf Thon's jersey. Four days later, Netherlands were crowned European champions after a 2-0 win over Soviet Union. And all of that was behind enemy lines.
World Cup 1990: German glory & the spitting incident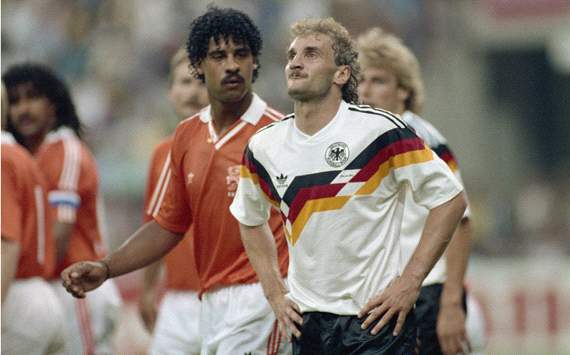 We round off our top five with the eventful meeting at World Cup 1990. Both sides had already clashed twice during the qualification campaign, and there was plenty of bad blood between both sides following fan riots during the match in Rotterdam.
The round-of-16 tie at San Siro in front of 75,000 supporters was eventually decided in Germany's favour. Jurgen Klinsmann and Andreas Brehme found the net after the interval, before Ronald Koeman pulled one back in the closing stages. The main talking point took place after only 22 minutes of play, however, when Frank Rijkaard spat twice at Rudi Voller, and both players were shown straight red cards. The incident did not distract Germany too much, though, as they went on to be crowned world champions once more.
The hatred between both neighbours has since significantly decreased, but the past will always live on in the memories of the football fanatics. The hate that stemmed from World War II has made way for a light-hearted rivalry, where Germany and Netherlands thoroughly enjoy each other's difficult moments. Do not let the changed relationship fool you, though. The rivalry will always be there, and could flare up again at any given moment, perhaps even on Wednesday. What is certain is that it will be worth watching.