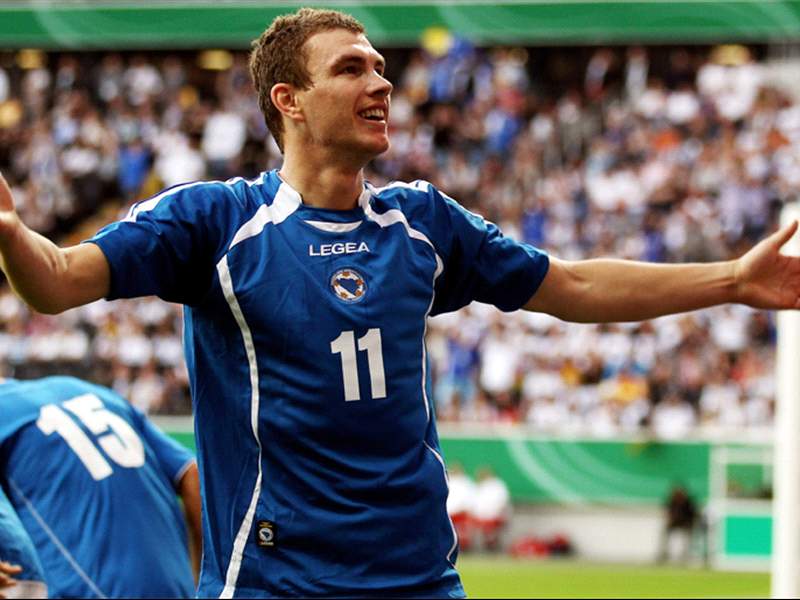 Bosnia-Herzegovina started their Euro 2012 qualifying campaign with a comfortable 3-0 win against Luxembourg on Friday, but will face a bigger challenge on Tuesday when they meet France.

Attacker Edin Dzeko has admitted that les Bleus start the match as favourites, but he's hopeful that Bosnia can cause an upset with the support of their home fans.

"We have a young and talented team. Most of our players ply their trade with respectable clubs throughout Europe. Our biggest strength is our collective solidarity," said Dzeko to L'Equipe.

"There's little doubt about it that France are the favourites to win. We have set our sights on second spot in the group. We desperately want to qualify for Euro 2012. That will illustrate that Bosnia have developed into a serious footballing nation.

"France have a new coach and I'm confident that they'll be a big team again very soon. They have great players and have achieved a lot in the past. We have not lost our respect for the team because of what has happened in South Africa.

"I'm convinced that we can provide a stern test for France with the support of our home fans. We have to show what we can do in our home matches if we are to meet our objectives."