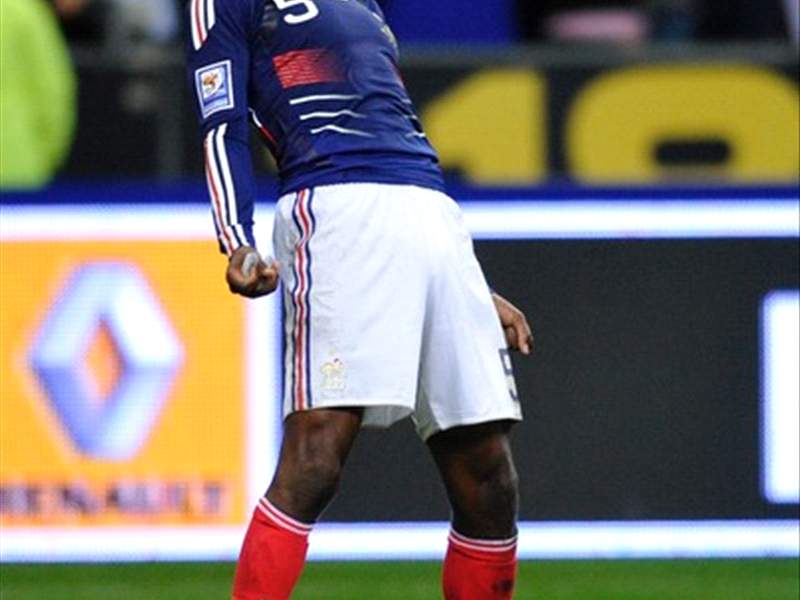 The post-Raymond Domenech era of French football will start in a competitive sense with the qualifying rounds of the 2012 European Championships, and the man to take up the mantle of leader of les Bleus from 'Dom' has been handed a group that should prove to be relatively clement. Romania, Bosnia, Belarus, Albania and Luxembourg stand in les Bleus' way.

As top seeds, France would not have expected an especially problematic ride, though there were a number of second ranked and even third ranked sides that the men in blue would have wished to avoid. With Serbia, who out-qualified them in the race to South Africa, lying in wait amongst the hat two teams and a Republic of Ireland squad with a justifiable grudge in hat three, les Bleus will have been pleased to avoid those particular worries.

Instead, l'Hexagone will welcome Romania once more. Les Bleus had to recover from 2-0 down to earn a 2-2 draw in Constanta in World Cup qualifying and then could muster only a damaging 1-1 tie in Paris, but, as the second seeds went, France couldn't have hoped for a great deal better. Under new management, the side wearing le Maillot du Coq should prove too classy for opponents who will prove stuffy.

Arguably France's biggest worry will come from an improving Bosnia side who only narrowly missed out on the World Cup. Les Bleus have never met the Zmajevi in a competitive encounter, with a draw and a win recorded from the two friendlies the sides have played, the latest of which was in Sarajevo back in 2006.

Only a perfect Spanish outfit prevented Bosnia from topping World Cup qualifying Group 5, lending credence to the suggestion that the Balkan state is a growing power in European football. With players such as Zvjezdan Misimovic, Edin Dzeko and, of course, Miralem Pjanic, who currently plays for and was schooled with Olympique Lyonnais, the Ljiljani will prove exceptionally dangerous underdogs.

As for the lesser sides, no top seed in any of the groups would realistically be expecting to drop points against the lowest ranked sides. Twice France have tackled Albania and twice they have won, though those meetings were both in the early 1990s, while les Bleus have slipped up 5-1 against Luxembourg in the past – way back in 1914. In the other 13 games the countries have played, the last of which was in 1985, France have won them all. Maintaining a perfect record against both nations should be almost a given.

Belarus represent a nation that France have yet to tackle on the international scene, either in a friendly or competitive capacity. Going into the unknown in the east of Europe is never an easy task, but with the players available, les Bleus should have the class to earn maximum points.

France have never been a side especially astute at qualifying, but their draw for the European Championships has been kind. With Raymond Domenech's departure imminent, expect Franck Ribery et al. to take their station in Poland and Ukraine come summer 2012.