The countdown has begun, and there are only 100 days to go before the opening game of the 2010 World Cup in South Africa. Goal.com will be there, and here are 100 reasons why you should be too.
100) See Who Africa Will Favour
– South American teams usually win it in South America, and Europeans take most of the titles in Europe. So who will win the first ever World Cup in Africa?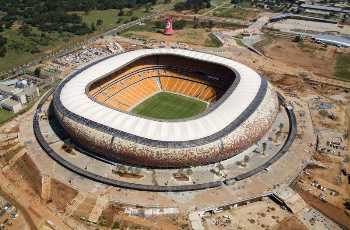 99) Soccer City Stadium
– The venue for the opening game and final boasts 91,000 seats and a calabash design that is awe-inspiring.
98) The Beauty Of Africa
– South Africa's natural beauty is something to behold, and you will never forget some of the scenery that you come across while traveling throughout the country.

97) New And Improved Airports
– Come and experience a proper South African welcome at one of the newly renovated and built airports around the country. Johannesburg's international arrivals area is always a pleasure to pass through, and Durban's new La Mercy airport is fantastic.

96) Friendly People
– South Africans are world renowned for their friendly and polite nature, so wear a smile and fit right in.

95) To See If History Will Repeat Itself
– Can Italy defend their World Cup crown, or will the likes of Spain or Brazil take the honours.
94) The Big Five
– Where in the world can you go on safari during the day, and catch a World Cup game at night? This year, South Africa will provide such pleasures.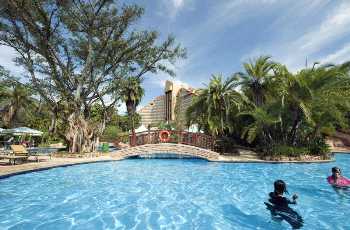 93) Sun City
– A trip to South Africa would not be complete without visiting the world famous resort and entertainment complex.
92) Supporting Your Team
– There is nothing quite like being part of a twenty-thousand fan army, helping to push your country on to victory on the world's greatest stage.

91) The Kruger National Park
- The largest game reserve in Africa. It covers about 18,989 square kilometres (7,332 sq miles) and extends 350 km (220 mi) from north to south and 60 km (37 mi) from east to west. The park is definitely worth a trip.
90) Seeing Your Heroes In The Flesh
– Fernando Torres, Andrea Pirlo, Kaka, Thierry Henry, Cristiano Ronaldo and Wayne Rooney. These are just some of the players who will set South African pitches alight in June and July.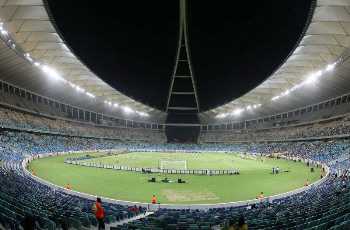 89) Moses Mabhida Stadium
– The Durban Stadium is an architectural marvel, with an arch going over the stadium, and a cable car bringing fans to the very top for a fantastic panoramic view of the city.

88) Witness Humanity
– Come and live among the people who have destroyed apartheid, and who work together every day towards a brighter future.
87) Take Advantage Of The Rand
– South Africa is an emerging market, and although the economy is relatively strong during these tough times, exchange rates mean that stronger currencies will benefit when using the Rand.
86) Biltong, Braais And Amarula
– Come and enjoy proudly South African food, drink and traditions with people who know how to party.
85) Wonderful Weather
– The tournament falls in South Africa's winter, but the country experiences pleasant weather during the day in winter, with colder temperatures at night. Certain coastal host cities will have warm weather throughout the tournament.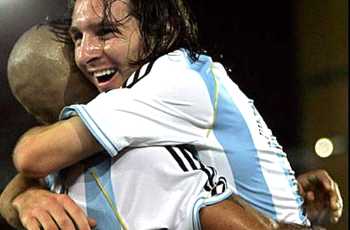 84) See The Crowning Of A New King
– Zinedine Zidane is no longer on the international stage, and in his absence other players will step up to the podium at the World Cup. Will Lionel Messi or Cristiano Ronaldo be the star, or is another player waiting in the wings to make history in South Africa.

83) Explore A New Culture
– As if the football was not enough, South Africa has a great deal of cultural diversity to share with the world.
82) Rugby And Cricket
– Care for another sport? There will be cricket matches and rugby tests to enjoy in the country during the month-long World Cup tournament, including a rugby match between South Africa and France.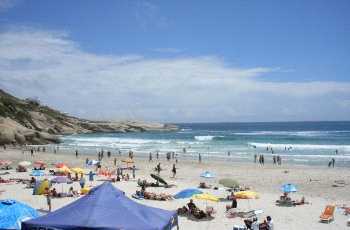 81) Stunning Beaches
– From Clifton and Camps Bay in Cape Town, to Umhlanga and Ballito near Durban, South Africa's beaches are beautiful and fun for the whole family is a guarantee.
80) Learn A New Language
– With 11 official languages, why not learn a few words in one of South Africa's mother tongues.
79) All The Previous Champions Will Be There
– Every one of the past World Cup champions will be vying for the title in South Africa, making this edition of the competition even more special.
78) Charity
– There are countless charities in South Africa that help those in need, and contributing something small always goes a long way.
77) World-Class Wines
– A connoisseur of fine wines would love South Africa, home of some of the world's best wines.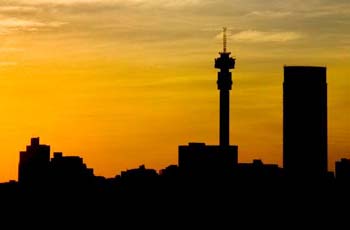 76) Johannesburg
– Africa's financial hub and the most populated city in South Africa, Johannesburg has a great deal to offer visitors from all over the globe.

75) Flea Markets
– South Africa has a wealth of street markets and rooftop markets where a number of gems can be found, whether in search of cultural goods, clothes or anything really.
74) Party Atmosphere
– The World Cup always brings with it a carnival atmosphere and a sense of fun and happiness for those lucky enough to be in the host nation during the tournament.
73) A New Continent
– Africa has so much to offer the rest of the world, and a visit will open your mind to the wonders of a vast continent.
72) Fauna And Flora
– The country is a vast land of varied landscapes and climates, providing the perfect breeding ground for wonderful plant life.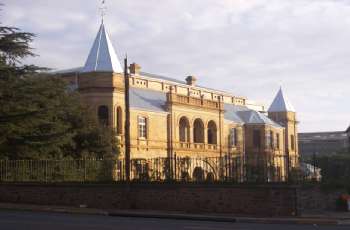 71) Architecture
– South Africa is rich in architectural history, from Dutch architecture used in early settlement by Europeans, to Zulu and Ndebele homesteads, the countries architecture is as diverse as its people.
70) Business Opportunities
– With an emerging market and an abundance of smart, motivated and hard working people, the opportunities on hand for business are vast.

69) Be A Storyteller
– Come to the World Cup in South Africa and have countless stories to tell your grandchildren one day, or bring them along and let them experience it for themselves.
68) See History In The Making
– Will an African team make it to the semi-finals? Will Brazil make it six? Is this to be Spain's year? Come to South Africa and witness the records first hand.

67) Rustenburg
– The platinum city, Rustenburg is one of the host cities for the World Cup and adds to the diversity of the country.
66) Loftus Versfeld Stadium
– Traditionally a rugby stadium, Loftus will be host to a number of matches in this year's World Cup, and the venue will be overflowing with fans from all over the globe.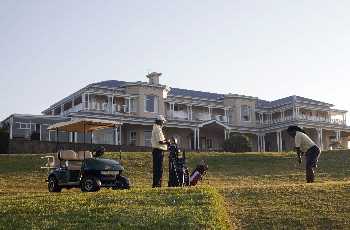 65) Golf
- South Africa boasts a number of world class golf courses each in their own unique setting, from fairways in the bush where zebra roam freely, to the greens of the coast where welcoming breezes blow off the ocean. Tee off in Africa!
64) Learn The Diski Dance
– Learn the South African dance developed in sight of the World Cup, and then dance it in the stadium with the locals.
63) African Traditional Wares
– If you're looking to bring home a souvenir (or proof) of your visit to South Africa, look no further than traditional African arts and crafts such as wire sculptures, wooden animal sculptures or Ndebele paintings.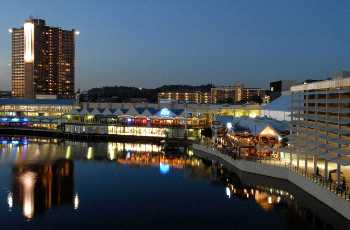 62) Shopping Experience
– Find a bargain or two at the myriad of shopping centers, malls, shops and markets throughout the country.
61) Free State Stadium
– The Bloemfontein venue will host a number of mouth watering matches, including the potential make or break final group match between France and hosts South Africa.

60) African Spa Experience
– Men and women would be crazy to miss out on the indulgence of an African spa experience, where your every need is met while relaxing in perfect tranquility.
59) Polokwane
– The smallest host city has a great deal to offer visitors, and the night sky full of the most stars you will ever see is something incredible to behold.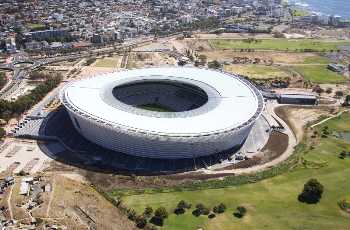 58) Cape Town Stadium
– The stunning 68,000-seater semi-final venue has a glass roof to shield spectators from the city's winter weather.
57) You Deserve It
– When last did you have a holiday. If you had to take a moment to think about it then it's been too long, pack your bags and we'll see you there.
56) Table Mountain
– This stunning mountain is a must see. It stands at 1,086 m above sea level at its highest point, and is visible from 200km out at sea. The top part of the mountain is made up of rocks that were deposited by an ancient glacier hundreds of millions of years ago.

55) Shopping Malls
– South Africa boasts some of the world's biggest shopping malls, with Gateway in Durban, Menlyn in Pretoria and Eastgate in Johannesburg packed with shops that would keep Paris Hilton busy.
54) Gold Reef City
– Come and enjoy a theme park, casino and learn about the history of Johannesburg and the gold rush while going underground into the mines.
53) Support The Host Nation
– Football pundits don't give Bafana much chance in the tournament, but it is always a thrill to see the host nation do well because of fanatical support.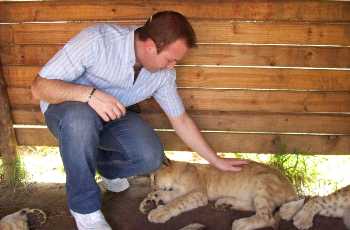 52) Pat A Lion On The Head
– South Africa has numerous parks and sanctuaries where people can interact with and treat wild animals as pets, such as the Lion Park in Johannesburg, or the Rhino Park and Dewildt Cheetah Sanctuary near Rustenburg.
51) North vs South Korea
– See which of the two Korean sides will make it further in the competition after both qualified for the same tournament for the first time in history.

50) Pretoria
– The South African capital and City of Champions will welcome visitors from all over the world, while hosting games at Loftus Stadium.
49) Have A Picnic
– There are many beautiful parks, botanical gardens and nature areas where a day in the South African sun is best spent having a picnic and a kick around with friends and family.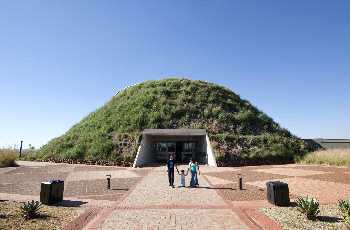 48) Cradle of Human Kind
– Where it all began. Rich in fossils and riddled with caves, it's one of the world's most significant halfway stations on the road to our evolution as a species. The near-perfect skull of Mrs Ples was found here and remains the world's most famous pre-human relic.

47) Gold And Diamonds
– Gold and diamonds are an important part of South Africa's history. Why not see if you are lucky enough to find some for yourself.

46) Peter Mokaba Stadium
– The World Cup venue will see the likes of Argentina, France and Greece take centre stage, in the city of stars, Polokwane.
45) Be Inspired
– Countless stories and ideas have been inspired by South Africa and its people, find your own inspiration with a trip to the rainbow nation.

44) Bird Watching
– There are countless species of bird life throughout the country, and a trip to South Africa would be ideal for someone with a passion for ornithology.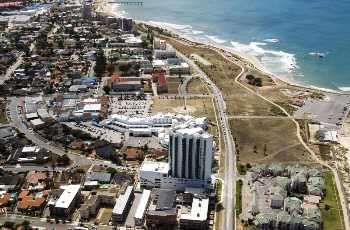 43) Port Elizabeth
– The beautiful coastal city with fewer inhabitants than the other host cities by the sea will provide a fine destination for any World Cup fans coming to South Africa.
42) Royal Bafokeng Stadium
– In immaculate condition, this stadium is owned and maintained by the people of the city, and will stage the eagerly awaited battle between the USA and England.
41) Warmbaths/Bela Bela
– For a relaxing time at natural hot springs and a water park that will provide hours of fun, go no further than Warmbaths near Polokwane.
40) Cape Point
– This beautiful point near Cape Town is the spot where Africa ends or begins, depending on your perspective. Rumour has it that you can breathe the freshest air in the world here, as it blows in straight from the Antarctic.
39) Nelson Mandela Bay Stadium
– The magnificent stadium is a joy to behold, and visitors will be pleased to have witnessed a game in the coastal arena.
38) Nelspruit
– A quiet and pleasant city near the Kruger National Park, Nelspruit will be the venue for a number of World Cup encounters.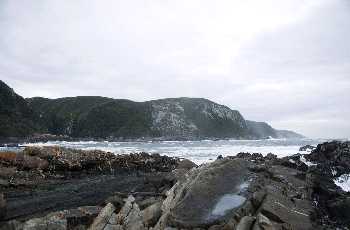 37) Garden Route
- The Garden Route is a popular and scenic stretch of the south-eastern coast of South Africa. It stretches from Mossel Bay in the Western Cape to the Storms River, and the name comes from the verdant and ecologically diverse vegetation encountered here and the numerous lagoons and lakes dotted along the coast.

36) Become A Carnivore
– Meat is an important part of the typical South African diet, and because meat is cheaper in the country it is widely available. Eat Springbuck and other rare meats while in the country and find out that crocodile tastes a bit like chicken.
35) Festivals And Live Entertainment
– There are always festivals, expos and live shows to enjoy throughout the country, so if you have some spare time why not check out a concert, festival or comedy showcase.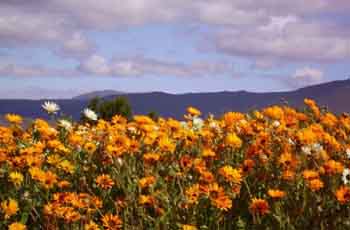 34) Become A Photographer
– There is no better time to begin putting together your portfolio of work than at the 2010 World Cup in South Africa, with the beauty of the country as a perfect backdrop to the fantastic football.
33) Cango Caves
– This is one of the natural wonders of the Klein Karoo. Situated in a limestone ridge parallel to the well-known Swartberg Mountains, you will find the finest dripstone caverns, with their vast halls and towering formations, considered as one of the seven wonders of South Africa.
32) Music
– Come experience some South African tunes, in a country where rock bands, soulful singers and a type of music called 'Kwaito' are in abundance.
31) Ellis/Coca Cola Park Stadium
– The Johannesburg stadium is filled with history of South African football and rugby, and the event in June and July will add a few more pages to its illustrious past.
30) See Which Giant Will Fall
– Which of the favourites will stumble at the first hurdle? Will France get out of their group? Can Brazil be stopped early on?
29) Make New Friends
– A trip of a lifetime usually creates a few lasting friendships, and this trip will be no different.

28) Watch Your Heroes Train
– There is nothing quite like feeling close to your favourite team and being able to follow their training sessions and support their matches.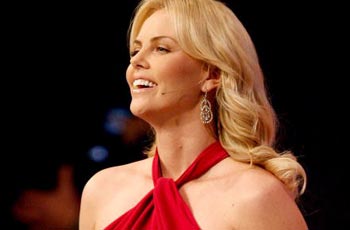 27) You May See Charlize Theron
– The South African-born actress promised to be present at the World Cup, so you may just run into her and a few of her Hollywood friends.

26) Africa's Chance To Prove Itself
– This World Cup gives the African continent a chance to change the world's opinion of the Dark Continent.
25) Bragging Rights
– How many people can update their facebook status and say, 'Watching the World Cup final', and actually be sitting in Soccer City on July 11.

24) Bloemfontein
– The Free State capital is friendly, warm and welcoming, and a trip to that part of the country will be well worth the time and effort.

23) Fan Fests
– If you can't get into the stadium for your team's match why not enjoy the next best thing with a huge screen and thousands of your fellow supporters throughout the country to watch your heroes live.

22) The Drakensburg
– The Drakensberg mountain range is one of South Africa's most outstanding attractions, which draws thousands of visitors annually to its scenic beauty, crisp mountain air and clear waters.
21) Soweto
– The Johannesburg township was a major part of the struggle against apartheid, and is a historical fountain of information and interest. Soccer City Stadium is situated on the outskirts of Soweto.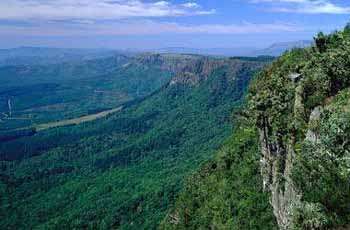 20) God's Window
- A popular vantage point along the Drakensberg escarpment in Mpumalanga, South Africa. It is situated at the southern extremity of the Blyde River Canyon Nature Reserve. This place has majestic cliffs that plunge over 700 metres to the Lowveld and the game reserves which have made the area one of Africa's prime wildlife destinations.
19) Vote For The Underdogs
– In every tournament there are a handful of teams that surprise the big guns and become the neutral supporters' favourite. Who will it be in 2010?

18) Mbombela Stadium
– The African inspired stadium boasts zebra coloured seats and giraffe like columns proudly holding up the Nelspruit stadium.
17) African Skies
– The beauty of the evening or night sky full of stars can only be rivaled by the sea blue clear skies of the day time.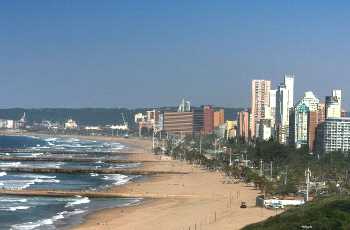 16) Durban
– South Africa's holiday city at the coast, where days in the warm sun at the sea can wash away all your troubles. The magnificent Moses Mabhida Stadium is situated in Durban.
15) Casinos
– The country boasts an abundance of world-class casino's and gaming resorts to keep people entertained day and night. Montecasino, Emperors Palace and Carnival City are just a few of the Johannesburg examples that will provide good food, fun and entertainment for the whole family.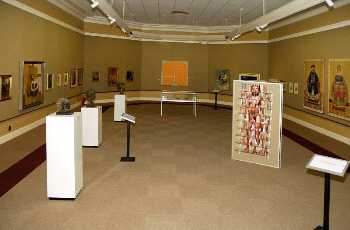 14) Museums
– A place with so much history can do nothing but capture the past for the future generations to learn from. There are many museums throughout South Africa to keep the cultured visitor occupied.
13) Around South Africa In 30 Days
- Come and see if you can travel to all nine host cities, and get a glimpse of all ten World Cup stadiums.

12) Top Marksman
- See who the top scorer of the tournament will be, and how far his goals will take his nation.

11) Blyde River Canyon
- Stretching for 25km, featuring towering cliffs, terrifying rapids, and steamy tracks of subtropical jungle, the world's largest green canyon offers views to take your breath away.
10) To See The Long Road To The 2010 World Cup End In Johannesburg
-853 qualifying matches, with 268 teams having been eliminated along the way, the 32 final teams lie in wait to see who will be taking part in the final on July 11, 2010.
9) Unite A Nation
– Nothing brings people together like the power of sport does. Be a part of the coming together of a nation in support of one team and one event.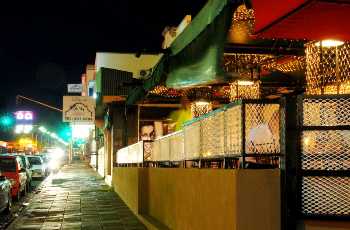 8) Nightlife
– South Africa boasts a vibrant and varied nightlife within all of the host cities to keep you busy while the football players are asleep, with countless options in the bigger cities of Johannesburg, Cape Town, Durban and Pretoria.

7) Portugal – Brazil
– Probably the most anticipated game of the World Cup group stage, see these two teams fight it out in the fantastic Moses Mabhida Stadium in Durban.
6) Adventure
– White water rafting, hot air ballooning and shark diving will keep the most adventurous of visitors busy and enthralled at the possibilities.
5) Walk In The Footsteps Of Great Men
– Nelson Mandela and Mahatma Gandhi are some of the men who form part of the history of South Africa.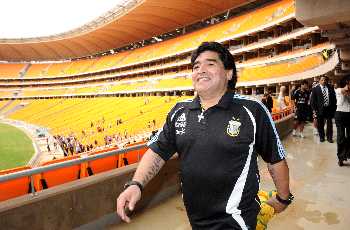 4) Maradona's Return To The World Cup
– See if one of the finest players to ever grace a football pitch can provide the same magic from the bench, or fail miserably with a squad of superstars.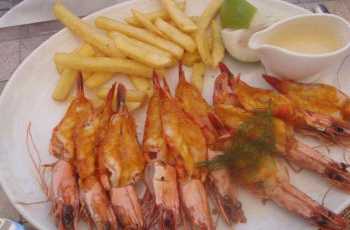 3) Fantastic Food
– If you're looking for some delicious prawns, or a scrumptious rack of ribs, look no further than the many fine cuisine establishments in South Africa, from Spur Steak Ranches to Ocean Basket seafood restaurants, your stomach will be mighty pleased you decided to come.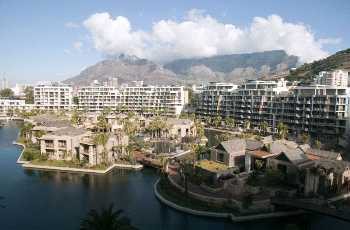 2) Cape Town
– One of the world's most stunning cities, if you are in South Africa for the World Cup the mother city is definitely a must on your travels – the sea and the mountains, in a place where the people are friendly and laid back and life is beautiful.
1) The Greatest Show On Earth
- We're talking about the World Cup, enough said!