250 not out! Is Zlatan the greatest 30-something striker of all time?
Last Updated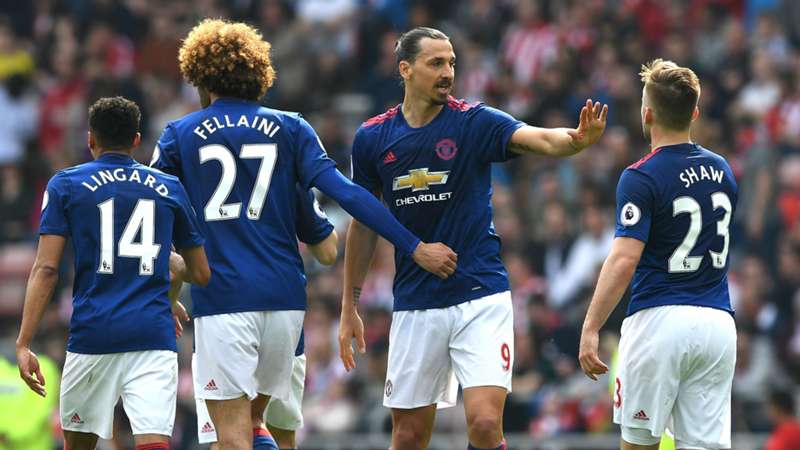 Getty
---
COMMENT
---
When a striker is as prolific as Zlatan Ibrahimovic it is easy to be complacent about what he brings to a game.
On Sunday he netted a goal against a team all-but consigned to the Championship. Big deal, right? But the fact that his first-half strike in Manchester United's 3-0 win at Sunderland was his 250th goal since turning 30 supports the argument that he might just be the greatest veteran front man the game has ever seen.
Schneiderlin: I was a robot at Man Utd
For a man who has been doubted and questioned at almost every turn during his career, he continues to deliver at the very top level and shows little sign of stopping. He has still to agree to a one-year extension to his deal at Old Trafford but there is no end in sight if his comments this weekend are anything to go by.
"A lot of things have to be settled. Probably I have only one, two or three years left so everything depends on what I want and what the club wants," he told the Times of India. "I am still doing what I have been doing every year but some people won't accept it or admit it because I don't do it on their home ground."
For much of the first half-hour on Sunday United had the upper hand but had done little to actually quantify their superiority. There was a lack of energy about their performance, and while Sunderland themselves were devoid of any real threat there remained hope for the home side that they could snatch something.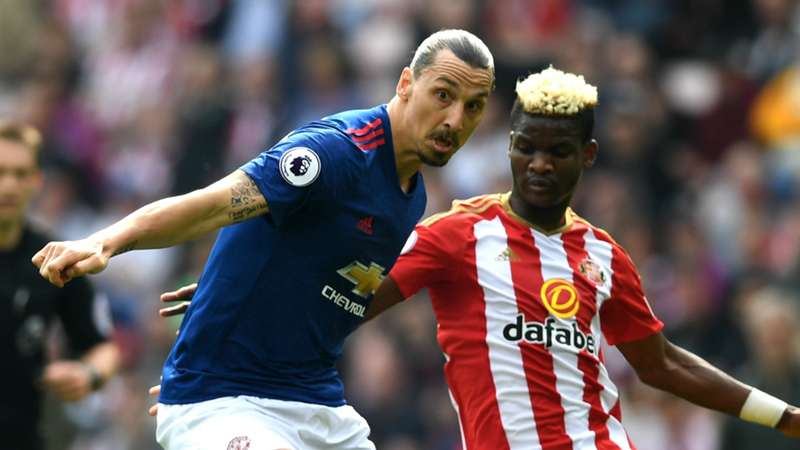 It was Ibrahimovic who ensured that didn't happen with a piece of genius which kicked a stricken, beleaguered Sunderland in the guts. Collecting the ball 20 yards from goal and carrying it to within sight of Jordan Pickford's goal, he drove superbly across the young goalkeeper for a league-leading fourth goal from outside the box this season.
Belotti's incredible scoring stat
His 28 goals have been the shining light in an otherwise-patchy campaign for Jose Mourinho's side, and so often they have come in these situations. There are concerns that his style demands an approach from his team-mates that doesn't necessarily suit their collective merits, but when he continues to deliver in decisive moments there can be no doubting that he is their key man. Antonio Valencia might well have outperformed him, but Zlatan has been the difference between success and failure on so many occasions it is untrue.
Many players over the years have grown in stature as their thirties have come into view, but surely no striker has had the compelling effect on their team at the age of 35 as Zlatan? When he was banging in goals in his final days at Milan and then dominating Ligue 1 at the head of an all-conquering Paris Saint-Germain side for four years it was claimed that he was a flat-track bully. But in the bigger, quicker, more physical Premier League he has continued to score at an extraordinary pace.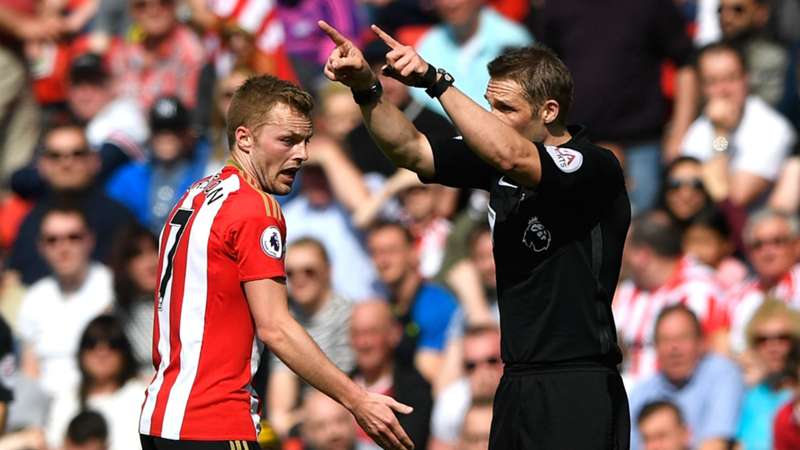 This was not one of the most memorable of United wins, and indeed by the time Seb Larsson was shown a red card late in the first half the game was already over as a contest. But it was yet another reminder of Ibrahimovic's stand-out quality.
After Henrikh Mkhitaryan had made it two just after the break, it became a procession. Zlatan found time late on to deliver a killer assist for a much-needed goal for Marcus Rashford as the Reds made hay against the tiring 10 men. It was arguably every bit as important as the goal he scored himself.
On the day Marouane Fellaini donned the captain's armband for the first time, perhaps it would have been more prudent to give the honour to Ibrahimovic since he is already United's leader in every other sense.
With 250 goals under his belt since turning 30, who would put it past him to make to 300 and beyond?