---

EXCLUSIVE By Alberto Pinero & Ben Hayward

---
Former Barcelona president Joan Laporta believes Lionel Messi is the best player in history and says the Argentine is a worthy winner of The Goal 50.

Messi topped the annual list of the 50 finest footballers in a calendar year for a record fourth time after leading Barca to the treble in 2014-15 and Laporta says the Blaugrana star can be considered the greatest - just like his idol Johan Cruyff back in the 1970s.

"For me, with respect to all of the great players in history, Messi is the best of them all," Laporta told Goal in an exclusive interview.

"You really have to put things in their context and their historic moment. For me, my idol was always Johan Cruyff. For me he has always been the greatest, not just as a player but also as a person.

"He has been a point of reference for me. It was his era, his moment - and he was the best in the world. For me, the best in history.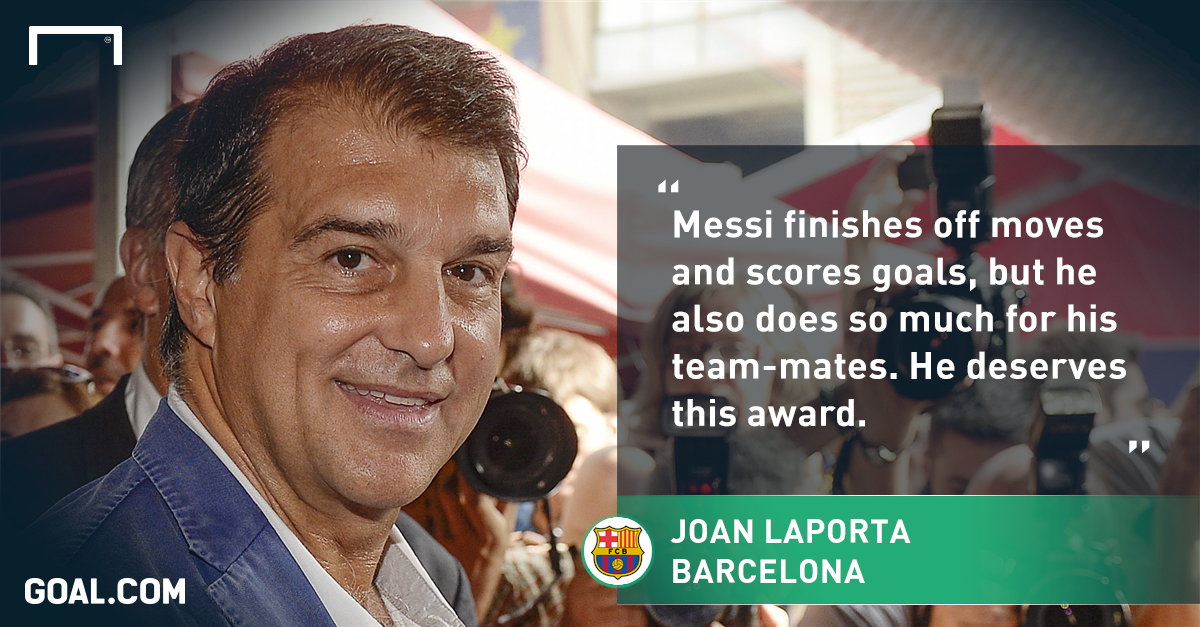 "Leo, in his moment, is the best in the world and the best in history and the truth is that you have done justice by giving him this prize because he deserves it. He's a player who deserves everything."

Laporta highlighted Messi's unselfish nature on the pitch and said the 28-year-old will also go on to win the Ballon d'Or for the fifth time in January.

"He's not just a talented player individually," the former Barca president said. "He finishes off moves and scores goals, but he also does so much for his team-mates.

"You have done the right thing by giving him this award because I'm sure he will also win the Ballon d'Or."